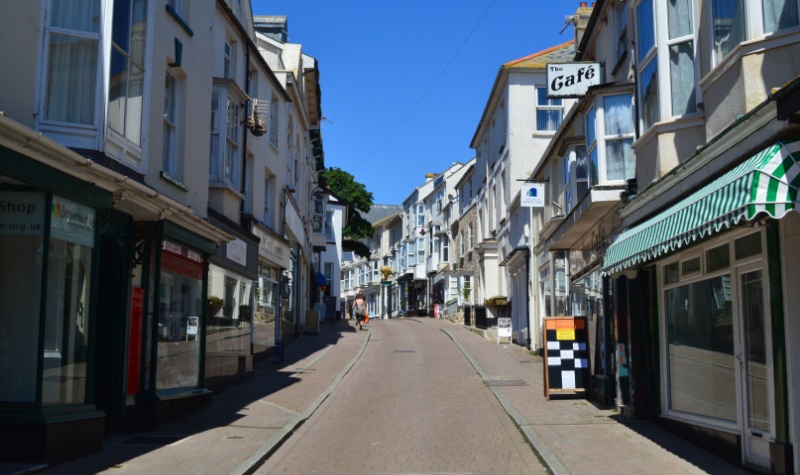 Small Business Saturday UK is taking place on the 1st of December this year (2018) and for those of you that don't know, it is an event that launched in 2013 in the UK to help promote and encourage consumers to 'shop small' and 'shop local'.
The busiest shopping day of the year, the first Saturday of December sees people from up and down the country head out to get some of their Christmas shopping done and Small Business Saturday tries to remind us that there are many other options available that just the big name stores and brands. In this day and age, a lot of us will probably admit that a large percentage of our purchases take place online meaning that smaller high street shops may see little of our spending.
There's lots of ways to support the local vendors in your area and South Devon with many high streets holding special events for the day. It's not just in the town centres that this affects too, the whole campaign is merely to highlight smaller businesses whether that be online or in store.
South Devon is home to a wide variety of places to shop and lots of local makers and producers. Farmers' Markets and Farm Shops can be found in many of the towns and this provides the perfect opportunity to pick up great produce from the region which not only supports the community but the quality is second to none too. Popular Farmers' Markets in South Devon can be found in Kingsbridge, Cullompton and Newton Abbot, to name but a few. To find more Farmers' Markets and Farm Shops in South Devon please click here.
If art is something you like to shop for then you will not be disappointed with the variety on offer in the region. Towns such as Dartmouth and Bovey Tracey are known for their art cultures as is Dartington near Totnes. Much of the work for sale in the galleries and shops are made by local artists and craftspeople which means you can find something truly unique.
South Devon's high streets are packed to the brim with independent boutiques and small businesses perfect for a spot of Christmas shopping. Places such as Salcombe and Exeter are a great place for picking up treasures from small business owners as well as in the coastal resort of Seaton.
Although Christmas shopping can be stressful, why not try to make it a little more enjoyable by heading to one of the many Christmas Markets in South Devon. We've got plenty taking place throughout December and they provide the ideal opportunity to support local people with smaller brands. Find out more about Christmas Markets taking place in the region during 2018 by clicking here.
So, if you're out and about on the 1st of December or looking for something a little different online, make sure to bear in mind the companies that are lesser known, it's extremely important that we do our bit to help these businesses thrive and continue to offer the variety of products that most love. And it's not just the first Saturday in December, all year round in South Devon there's ample opportunity to support these independent retailers just remember to 'shop small' and 'shop local' when and where you can.
Related
0 Comments