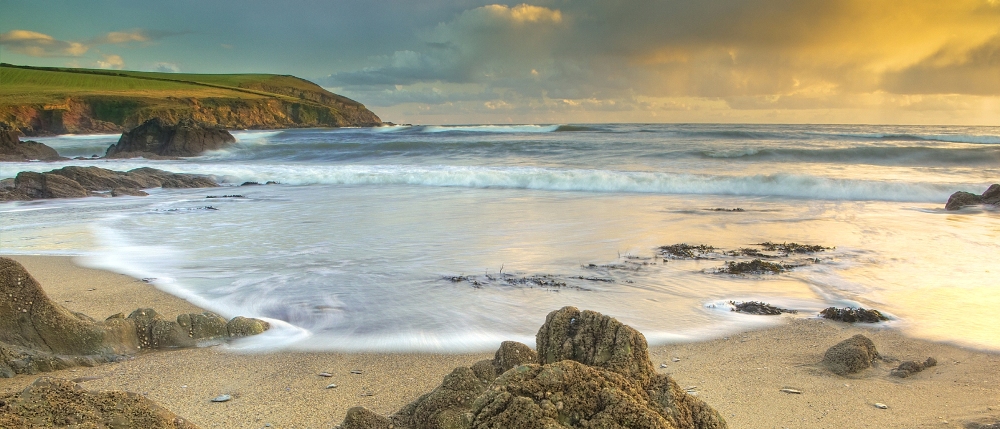 If you haven't already noticed, over the last few months we have been releasing our fantastic collection of new videos for you to enjoy. The aim of our new videos is to show just what this beautiful region of South Devon has to offer and hopefully encourage visitors to explore more of the area.
Our regular set of videos showcase the coast and countryside, as well as the history and heritage of the region and activities you can enjoy whilst visiting. To find out more about these videos and where to watch them, check out our previous blog post here.
This week we have also released our new, improved and extended homepage video, showing off South Devon and its stunning scenery. You will find this new video on our Homepage here, or you can watch it on YouTube here.
The selection of videos below are the newest additions and are 360, virtual reality (VR) videos! These can be viewed using a virtual reality headset (if you're lucky enough to have one!) or just a good old smartphone, tablet or desktop. The 360 filming technique allows viewers to look around at the surroundings either by using a mouse on a desktop – just click and drag – or if using a smartphone/tablet, you can simply tilt and turn the screen.
360 VR videos offer watchers the ability to completely immerse themselves in the video and experience in a more engaging way the content of the video. Read on to find out more about our three new 360 VR videos and where you can watch them.
'Go Ape at Haldon Forest 360 VR'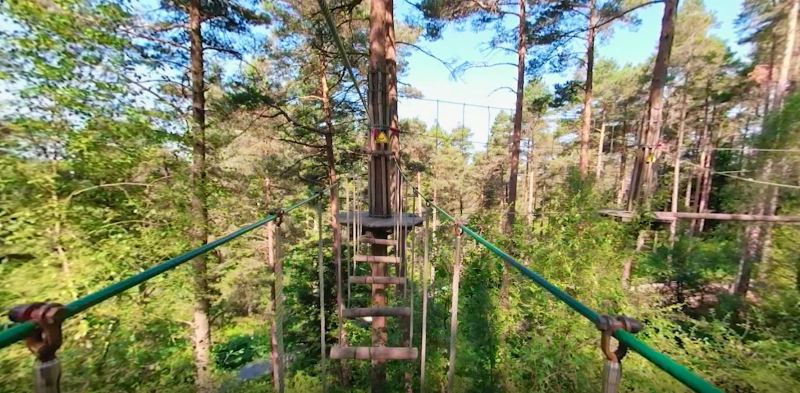 The first of our 360 VR videos takes you on an exciting adventure at Go Ape in Haldon Forest near Exeter. The piece shows what it's like to try your hand at their high ropes course and you'll discover fabulous views from the treetops whilst you traverse across the varied obstacles. Then get your adrenaline pumping as you whizz through the air and over trees just metres from the canopy!
You can watch 'Go Ape at Haldon Forest 360 VR' on our South Devon Films page here or on YouTube here.
'Rockpooling at Wembury 360 VR'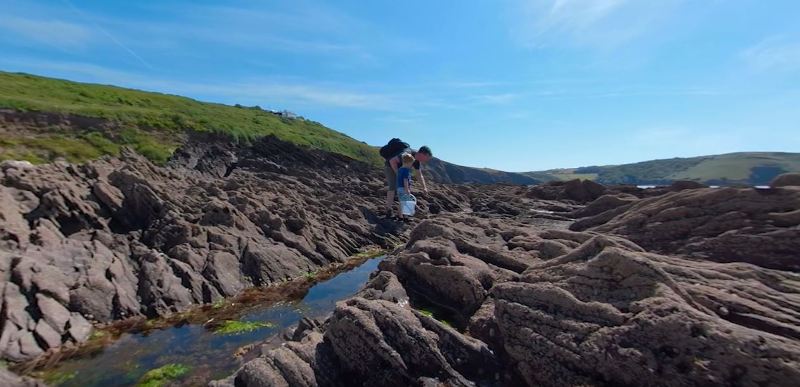 Our second 360 VR video is a treat for the little ones (and big kids!) as you head to Wembury Beach near Plymouth for a spot of rockpooling. Scope out these unusual surroundings of craggy rocks and still pools as you join in with a rockpooling session. The voice over from a member of Devon Wildlife Trust and Wembury Marine Centre also explains what to look out for, staying safe and about The Seashore Code.
Watch our video 'Rockpooling at Wembury 360 VR' on our South Devon Films page here or on YouTube here.
'Horse Drawn Barge at Grand Western Canal, Tiverton 360 VR'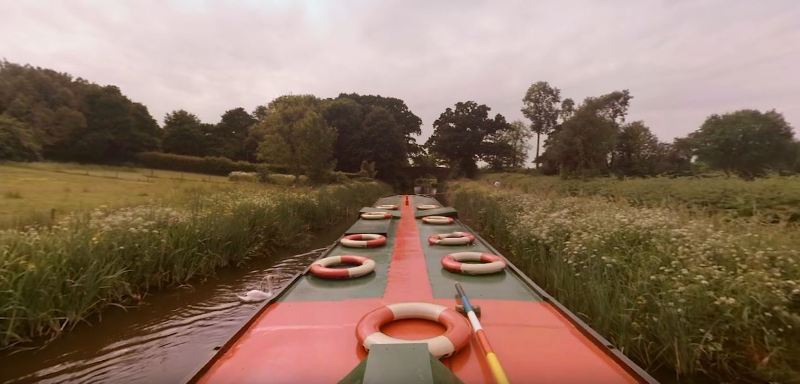 Our third and final new 360 VR film showcases a mesmerising and relaxing trip on a horse drawn barge on the Grand Western Canal in Tiverton. This piece presents a truly tranquil experience with little to hear but the rhythmic clopping of the horse's hooves as you meander gently down the peaceful canal.
You can find the 360 VR video 'Horse Drawn Barge at Grand Western Canal, Tiverton 360 VR' on our South Devon Films page here or watch it on YouTube here.
We hope you love our new videos as much as we do and it gives you a sense of the vast experiences you can have within South Devon. Head over to our South Devon Films page by clicking here to watch all our beautiful videos of South Devon, old and new!
And if you can't get enough of the staggeringly captivating South Devon, make sure to follow us on Instagram here!
Related
0 Comments