Teignmouth named in the Top 40 Holiday Destinations for 2017 by The Guardian.
The picturesque town of Teignmouth has been a holiday favourite since Georgian times, and still offers a traditional seaside holiday today – though with a slight modern and exciting twist. Sitting on the mouth of the river Teign, Teignmouth has the South Devon Coastline on one side, and the estuary and countryside on the other. Teignmouth offers the ultimate family holiday, playing on the long sandy beaches, arcades, shopping, a Grand Pier, as well as play areas, skate parks and miniature golf. However in recent years, its offer as a holiday resort is evolving – and this is why The Guardian named Teignmouth as a Top 40 destination for 2017.
Hollywood Comes to Town
In 2015, Teignmouth was host to Hollywood's finest, as Colin Firth and Rachel Weisz filmed The Mercy on Teignmouth Seafront. The Mercy tells the story of infamous local yachtsman Donald Crowhurst (played by Colin Firth), who in 1968 dupes the world into believing he was circumnavigating the globe.
Due for release in 2017, Teignmouth's outstanding coastline and beaches shine in the movie, and it's hoped will put Teignmouth on the map as the outstandingly beautiful destination it is.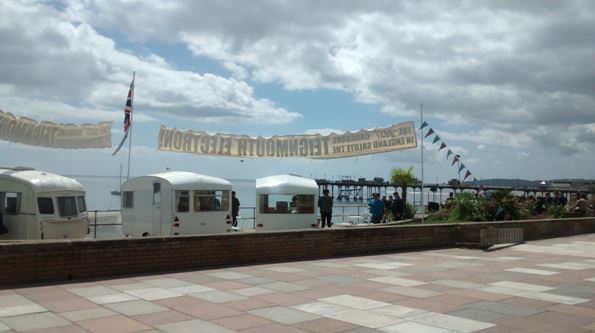 A Foodie Hotspot
In 2015 Teignmouth held its inaugural Taste of the Teign Food Festival in order to celebrate the wealth of local produce on offer. Having gone from strength to strength, in 2017 the third festival will be held, and a new self-guided Taste of the Teign food trail has been launched.
The trail takes in vineyards, breweries, producers and restaurants, which rely on the Teign Estuary for their award produce. The seafood is particularly fresh – most restaurants get their days catch right out of the boats each day – you cannot get fresher than that.
If you love local food on holiday – then Teignmouth is the place for you.
For more information, see Accommodation in Teignmouth, and Things to do in Teignmouth
Related
0 Comments