Guest Blog Post - Sidmouth FolkWeek
Spring is an exciting time of year for the Sidmouth FolkWeek team. We turn our attention to the (hopefully) blue skies of summer as we tie up the last loose ends of an unmissable and jam-packed programme of events for the week-long seaside festival, held in the spectacular East Devon coastal resort in the first week of August each year since 1955!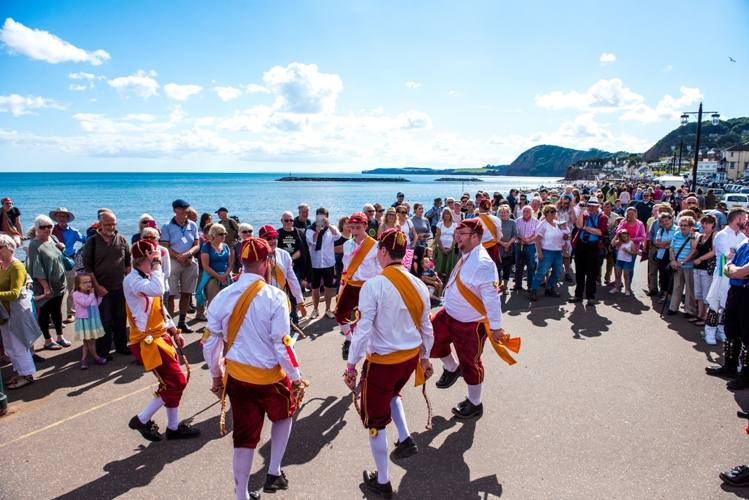 Photo Credit: Kyle Baker
This year, the festival kicks off with some great 'pre-festival' events on 2nd and 3rd Aug (with Merseybeat poet Roger McGough & LiTTLe MACHiNe, Brit-folk icons Fairport Convention and the highly entertaining Ukulele Orchestra Of Great Britain) before launching properly on Friday 3rd, with a vast range of events from headliner concerts to roots dance parties, folk dances, ceilidhs, sessions, dance display, workshops, Children's Festival events, Youth Sessions, intimate concert series, talks and much, much more. Amongst the headliners are established stars, familiar faces, rising talent and cutting edge sounds, including Show Of Hands, Karine Polwart, Eliza Carthy & The Wayward Band, Cara Dillon, Kathryn Tickell & The Darkening, Stick In The Wheel, Police Dog Hogan, Elephant Sessions, The Rheingans Sisters, Ye Vagabonds, Kaia Kater and hundreds more.
See the full line up here: www.sidmouthfolkweek.co.uk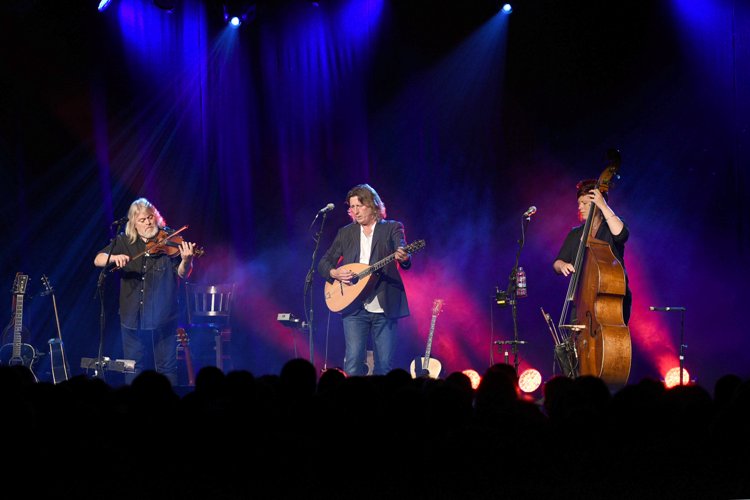 'Show of Hands' Photo Credit: Kyle Baker
The festival ethos has always been one based on community and inclusion, and we pride ourselves on the event's 'something for everyone' appeal, across the generations, as we map out the week of 700 diverse music, dance and song! The festival team are music fans first and foremost, and have long-established connections with Sidmouth and the festival. We get as excited as festival goers about this very special week! As our friend, journalist Colin Irwin puts it: 'There are festivals…and there's Sidmouth. Still uniquely glorious and gloriously unique after all these years.' Last year, we were delighted to be presented with a prestigious Blue Plaque, as part of BBC Music Day, acknowledging the significant cultural contribution the festival has made to the region down the decades.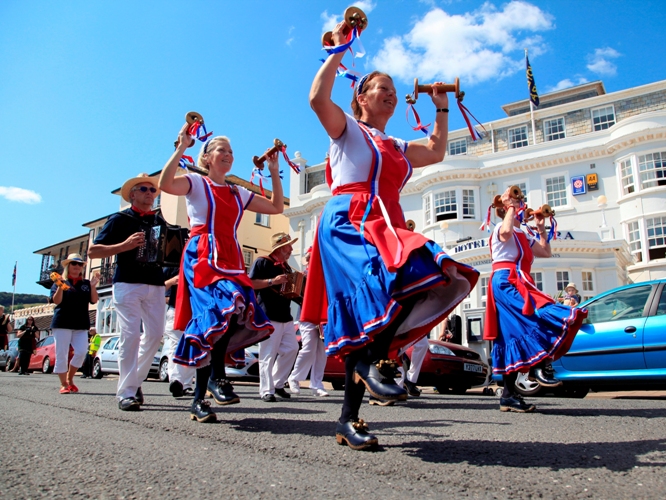 Photo Credit: Paul Clayden
This is also the time of year that we go all out to share the news about grabbing our best value Early Bird tickets, which sell out at midnight on 30th April! Ticket options are flexible, from full All-In-One tcikets which cover all festival events to individidual event tickets. Be sure to check out what best suits you at www.sidmouthfolkweek.co.uk
Do join us from 3rd – 10th August as the stunning Sidmouth seafront, streets and venues come alive, bursting with festive atmosphere and colour for the friendliest music-based holiday of the summer.
Related
0 Comments