Guest Blog Post - Sidmouth Literary Festival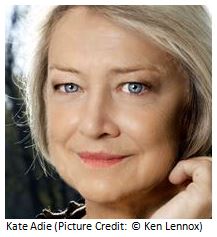 Sidmouth has a rich literary heritage and the ghosts of those writers past were one of the reasons a small group of locals felt inspired to launch the Sidmouth Literary Festival in 2015. The Sid Valley is also host to a varied artistic community with many residents inspired by the beautiful coastline and landscape to pick up a pen. So as well as bringing the best writers to East Devon, the Festival also set out to support locals' own writing ambitions through workshops and competitions.
Running over the weekend of 15th- 17th June 2018 at Kennaway House, the Festival is now in its fourth year and features its most ambitious line-up to date. The weekend kicks off with a double bill of BBC legends: Just A Minute host Nicholas Parsons followed by veteran BBC broadcaster Kate Adie.
Saturday's events span from crime and history to poetry, politics and cookery. An early evening highlight will be "From Romance To Erotica" a double header of female writers charting the span of romantic fiction from the bodices of Mills and Boon to the bondage of "50 Shades". With a chocolate sample from local business Chocoholics Paradise, it's the perfect start to a summery girls' night out.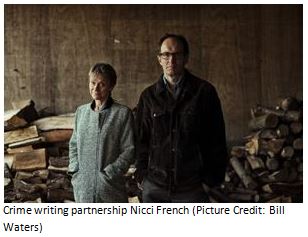 On Sunday the focus turns to your writing with a free event at St Giles Church on writing prayers and meditation as well as the How To Get Published workshop featuring a panel of industry experts to answer your questions and give feedback on writing samples. As a result of last year's event, five people have seen their work in print so it really is a proven formula. This year's panellists include a senior editor from Penguin, a literary agent and an expert in self publishing. The day is topped and tailed by two superb author events: biographer Andrew Wilson's new thriller fictionalising real events from Agatha Christie's life and Nicci French bestselling crime writing duo on their Frieda Klein series.
Returning to that local heritage, we're delighted to feature a Literary Walk around Sidmouth led by the museum's curator: the perfect opportunity to explore this beautiful Regency town and learn about those earlier writers who previously admired our red cliffs or climbed Jacob's Ladder. We hope that the Festival will inspire and nurture new talents whose stories could one day be relayed on a future walk.
The full line up can be found on http://sidmouthlitfest.co.uk and tickets are available online or from Winstone's Books on Sidmouth High St.
Follow us on Twitter or Facebook @sidmouthlitfest
Festival line up: Nicholas Parsons, Kate Adie, TP Fielden, Judi Spiers, Anne de Courcy, Mary Hollingsworth, Phillip Smith, Nigel Hyman, Liz Fenwick, Jenny Kane, Lord Tebbit, Rev Angela Briscoe, Andrew Wilson, Diana Moran, Tea with the Royals, Richard Lappas, Nicci French.
Related
0 Comments