Guest Blog Post - Kagemusha Taiko
A weekend away in Devon with a difference – Kagemusha Taiko's Weekend Retreats.
Fancy a weekend away with a difference? This year, Kagemusha Taiko, based at Hannahs at Seale Hayne near Newton Abbot are offering exactly that - Taiko Weekend Retreats.
With no previous experience of taiko necessary, these retreats are open to enthusiastic adults of all ages. Taiko is all about feeling good. You will play big drums and learn some choreographed routines that are fun to play and completely absorbing – providing a complete escape from the stresses and strains of everyday life. You'll find it invigorating and re-energising.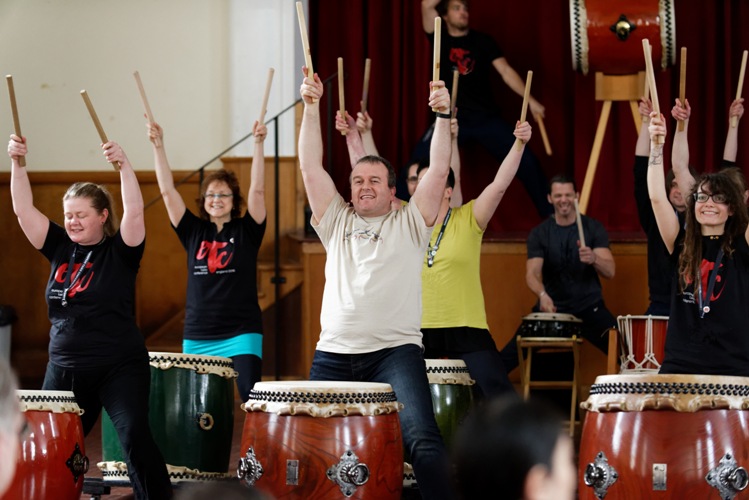 Taiko drumming is uniquely accessible, challenging and fun. Kagemusha Taiko offer introductory weekend retreats in a beautiful setting in the heart of the Devon countryside, easily reached by car from the M5 or by train to Newton Abbot and a short taxi ride. Your weekend with us is fully catered, and includes yoga, a dip in a lovely hydrotherapy pool and more.
Upcoming Dates:
21st – 22nd July 2018
18th – 19th August 2018
Price: The all-inclusive price is just £195 per person (£135 non-residential), including lunch and dinner on Saturday, a double room with en-suite facilities on Saturday night, and breakfast on Sunday.
To book a place, please email info@kagemusha.com or phone: 01626 325832. We will send you a booking form and can also answer any queries you might have.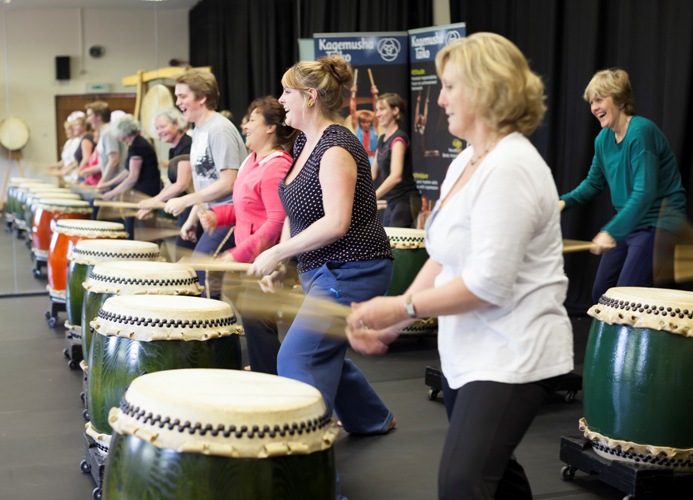 The more you put in, the more you get out of it, which means that taiko is exhilarating rather than tiring. Our weekends provide the perfect balance of physical and mental effort with time for pure relaxation, whether you are floating in the warmth of the hydrotherapy pool in the evening, or perhaps taking a leisurely stroll around the peaceful grounds at Seale Hayne or a longer walk on Dartmoor. On Sunday morning there is a yoga session (suitable for beginners): the perfect way to stretch, breathe, and prepare for the day.
The Taiko Centre is based on the campus of Seale Hayne, in the countryside formerly part of the University of Plymouth. The Dame Hannah Rogers Trust now run the site as an accessible multi-arts venue, also providing onsite accommodation in comfortable double rooms with en suite facilities, and a bistro and bar that serves great meals, including excellent vegetarian and vegan options. Eating and drinking together is all part of the experience! Short walks, with spectacular 360 degree views can be taken directly from the Taiko Centre. There's everything you need for a wonderful weekend retreat.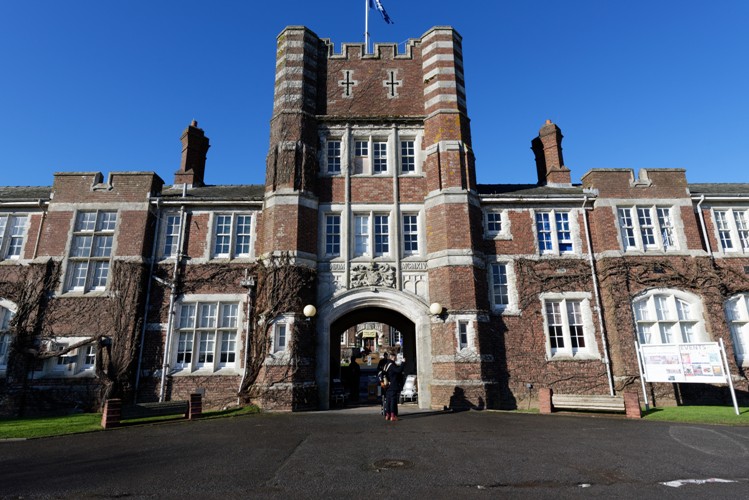 For more information please visit https://kagemusha.com/workshops/taiko-weekend/ or email info@kagemusha.com.
Related
0 Comments