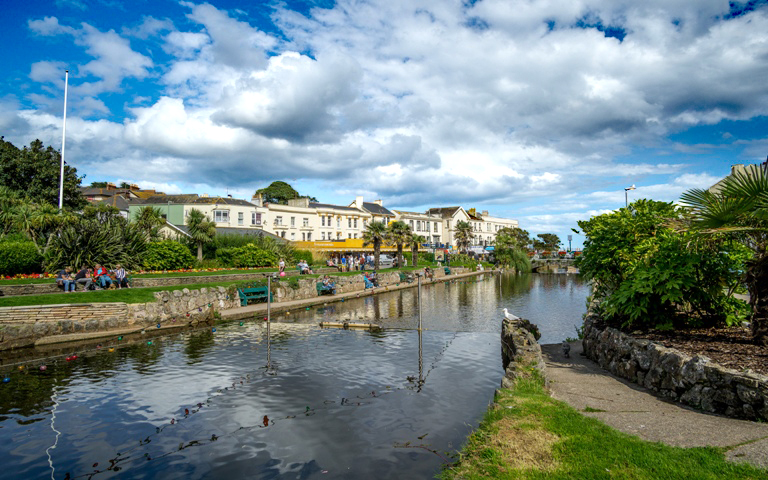 Guest Blog Post - Dawlish Tourist Information Centre
Dawlish! The town by the sea everyone loves. Unspoilt with a beautiful stream running through the centre, a variety of ducks plus black swans meandering up and down this tranquil area and a large beautiful lawn with mainly privately owned shops overlooking it, together with a choice of cafes serving delicious food.Down on the seafront if you turn right you come to a delightful cove where you can sit and watch people messing around on their small boats and enjoy a snack from the café there or just while away the time and relax. From the beginning of June and all through the summer weekends as well as the daily trains, you can enjoy watching the steam trains whistle their way along the coastal track. Of course the transport, both buses and railway is plentiful allowing you to visit the many places of interest in Devon. While you are on the seafront you are on the coastal path which goes south to Teignmouth and will take about an hour and a half, or going the other way, north to Dawlish Warren along this beautiful coast will only take approximately forty minutes.
Dawlish Warren has a Blue Flag Beach which they have maintained for many years and a wonderful place to sit to watch the tide roll in and the world go by. They also have a Nature Reserve with a centre you can call in to for all the information about the wildlife there. You can of course continue along the coastal path towards Starcross and pick up a ferry to take you across the river Exe to Exmouth or continue on foot to Exeter.
Also in Dawlish Warren, there is a large grassy play area with the Boathouse Pub nearby selling scrumptious food and beers. There is a children's fair together with a go-cart track, café and an ice-cream stall. It is an ideal place to take the children for the day or even to stay as there are several excellent caravan and chalet parks around that area. Holidaying in this beautiful part of our country will give you memories to treasure and a desire to return time after time.
Related
0 Comments