Guest Blog Post - Teignbridge Council
Experience and enjoy a great time at the races watching the thoroughbred race horses, with lots of fantastic meetings throughout the year.
On a hot summers day what is better to do then go to the races. Every detail at the racecourse has been carefully considered and setup to provide many options for all types of racegoers. Whether you are going to the races as an avid horse racing fan or it may be your first time ever going I'm sure it will be a great day out. There is not better feeling then having a bet on the horses and watching the one you have backed charging down the home straight towards the finishing line cheering the horse on. Then celebrating for joy when the horse crosses the winning line. Even if you're not having a bet on the horses you can take in the great atmosphere of just witnessing a horse race live which is great experience. You will get a great view of the beautiful racecourse from the grandstand as you watch the horses go around as you feel the sound of hooves charging past.
If you are heading to the race course with your family it's a great low cost day out with children 16 and under going free with a paying adult. Watch your children excitement when they can get up close to the racehorses in the parade ring and experience the roar as the horses enter the home straight towards the finish line. Also the race course have a family enclosure in the centre of the course which is open for every meeting it's sure to keep them entrained. It is place where everyone is welcome.
Newton Abbot Racecourse attracts the top racing trainers such as Paul Nicholls, Colin Tizzard and David Pipe plus many more. Along with best national hunt jockeys like champion jockey Richard Johnson, Sam Twisten-Davies and Bryony Frost. To see these jockeys live and in action is a great pleasure to watch.
History
The racecourse dates back to 1866 the location of Newton Abbot Racecourse was purchased by local racing enthusiast to create a space to enjoy equine sport in the region of Devon.
In 1969, Her Majesty the Queen Mother opened the main grandstand. In 2016, the racecourse celebrated its 150th anniversary. The course consist of seven fences with a very short run-in.
Vist the Newton Abbot Racecourse website for more information and to buy tickets here.
Other Posts You Might Like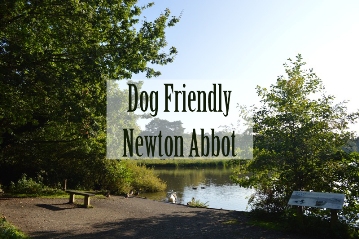 Related
0 Comments