Guest Blog Post - BrixFest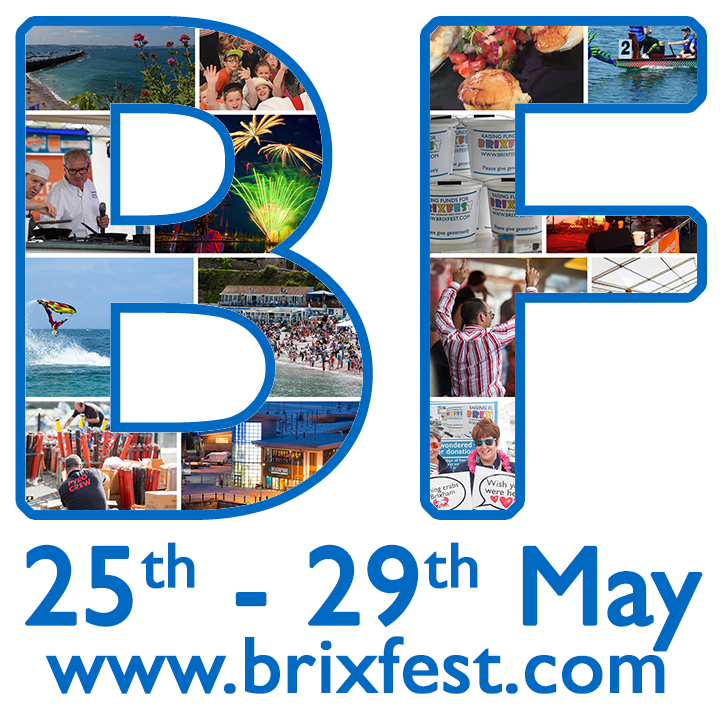 Our small but dedicated committee have been working away over the cold autumn and winter months to bring the 8th eighth instalment of BrixFest.
Firstly, our Official Opening by local radio legend Matt Rogan on Saturday 25th May at 11am. The day continues with live-cooking demonstrations on stage from Mitch Tonks and other Brixham Chefs. Live Music follows and delicious food and drink from local stall holders in the lead up to our evening entertainment. Infamous local band Harbour make their BrixFest debut, headlining the Main Stage at 8:20pm and our Grand Fireworks Display returns at 9:50pm.
On Sunday, local teams rally for the BrixFest Dragonboat Challenge. Come and enjoy the fun at Breakwater Beach. Racing kicks off around 10:30. There'll also be a craft marquee full of wonderful, locally made trinkets and artwork.
In the evening, Breakwater Bistro are hosting Bands on The Beach with more live music and food and drink stands.
Monday's annual Kid's Day will be back, too with Melody The mermaid, free face painting, craft activities and lots of other free activities. We're also introducing a magical Well Being Mini Festival above the beach in Jubilee Gardens with yoga, dance, massage, meditation and more!
We reckon everyone's pretty aware of the current state of our world, and the environment we all live in. Especially living by the sea, we need to be more and more careful about the way we treat our planet. That's why in 2019, BrixFest is embracing a theme of sustainability. Expect to see a huge reduction in single-use-plastics and a whole host of community-led initiatives launching in 2019 to help make the festival we all love deal with its responsibility to the environment in a much better and more sustainable manner. That includes changing the materials we use in our Fireworks Display and working with local takeaway businesses including Rockfish and Simply Fish to collect used cardboard boxes over the festival weekend to use in an innovative childrens activity to encourage recycling and minimise the amount of refuse created by visitors to BrixFest.
So please check out the website at www.brixfest.com and come along to Brixham over the festival. Visit local shops while you're here and please remember to put a coin or two in a collecting bucket! Local festivals aren't just for visitors, they should benefit everybody who lives and works here and help contribute to the local economy.
We look forward to welcoming you to BrixFest 2019!
Related
0 Comments