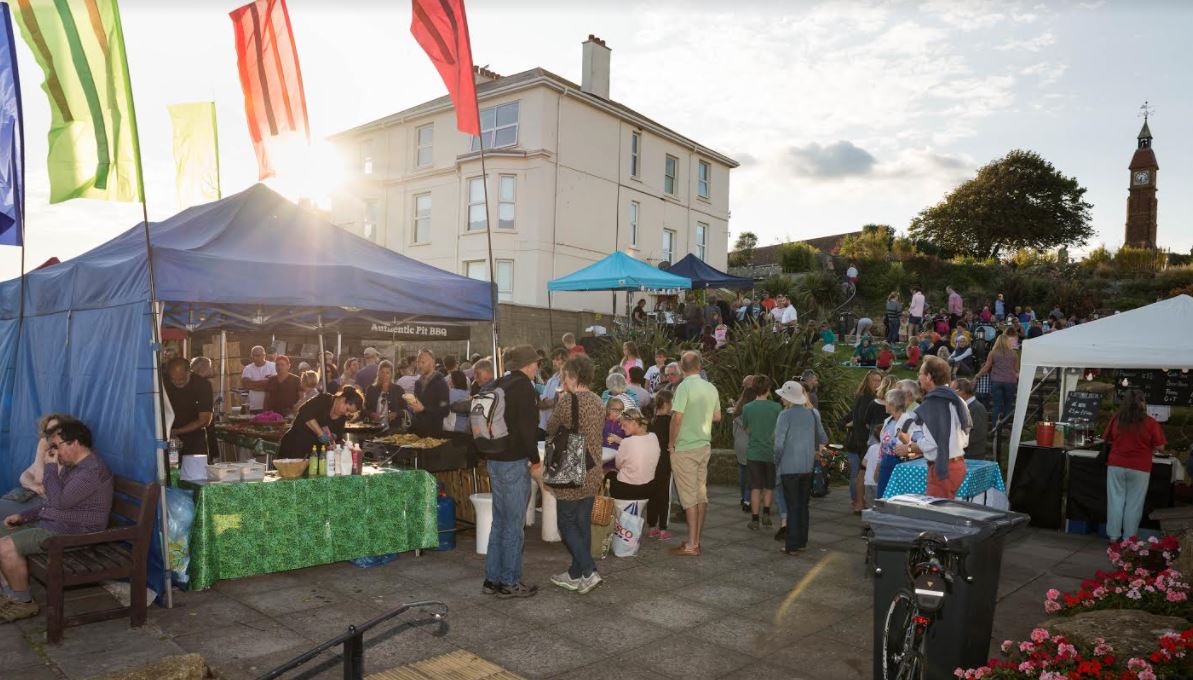 What are Sidmouth and Seaton Eats Boutique?
Our events are street food markets that pop up one evening a month in small towns along the Jurassic coast. What makes our events special is that they take place in a stunning location on a Friday evening, just when you need to let your hair down and put your feet up.
What can we expect to find at the events?
You'll find great street food. Dishes are cooked in front of you and are ready to eat there and then. All our traders are small and independent business based in the south west, serving flavours from around the world. And many of them use local producers to source their ingredients, and some even grow, nurture and slaughter them too.
You'll find a bar that serves up local ale, guests lagers, fresh cocktails and local apple juice, as well as a good old cuppa, and with a deposit scheme on the plastic cups.
You'll find the local community and there is a real buzz which happens when friends come together.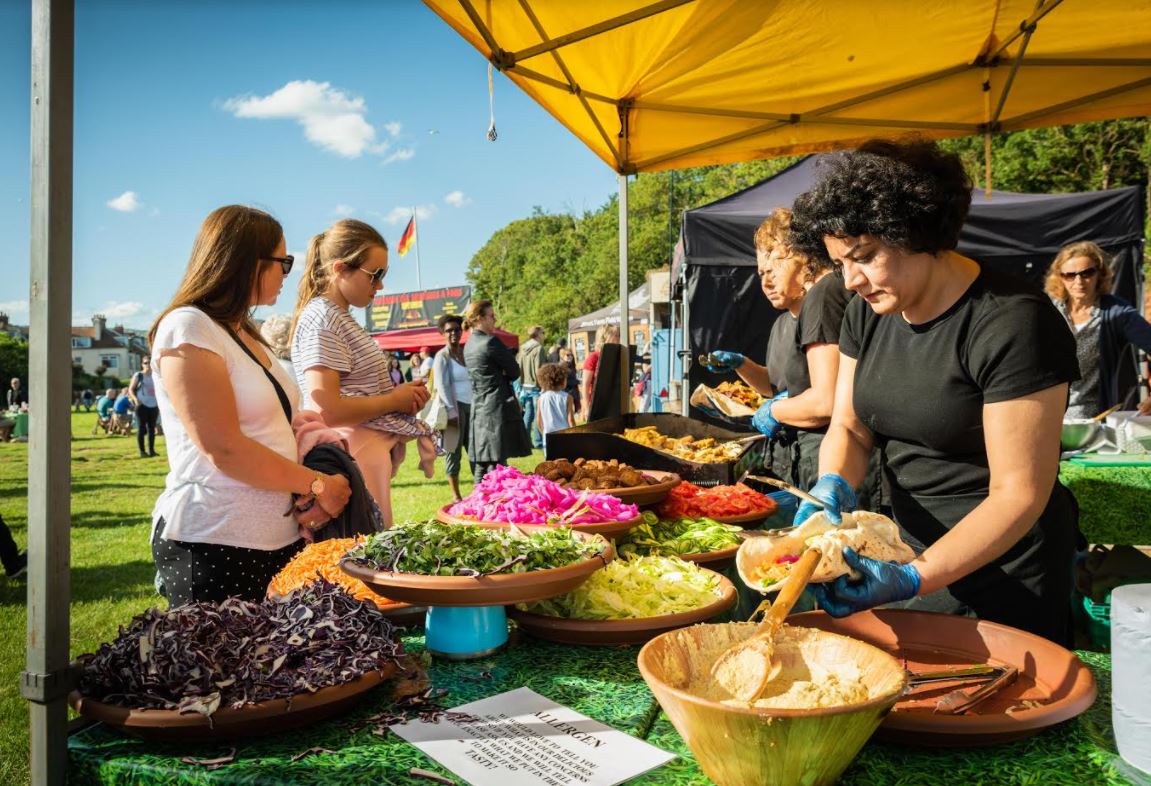 When and where are the events taking place?
Seaton Eats Boutique has a wildcard event on Friday 28 May and then reverts back to the first Friday of the month from 2 July. Sidmouth Eats Boutique takes place in the fourth Friday of the month, starting on 25 June.
This year we have new venues in both Seaton and Sidmouth which we're really excited about. In Seaton we're moving to a cliff top garden where the views of the Jurassic coastline are breath taking. In Sidmouth we're in a more sheltered position on the lawn of Kennaway House. We are so pleased to be partnering with Kennaway House because all events venues and businesses have had a tough time recently, and we hope that by supporting each other we are both able to come back to continue our contributions to our communities.
Is there a cost?
Our events are FREE to come in to – one of our values is that all our events should be accessible to everyone. Each trader sets their menu and prices range from about £4 - £10 per dish.
How did Sidmouth Eats and Seaton Eats start?
Seaton Eats Boutique was inspired by a trip to the Dordogne and a visit to a night market. It was amazing seeing everyone come together and share food and share laughter and some loud French pop. For me and my family of fussy eaters and dietary needs the restaurant experience was stressful and often disappointing. I found the joy in that French market square on that balmy evening. This vibrancy for our town centre was what I wanted to bring home.
Food has always been a reason to come together, with our families and friends, and by bridging different cultures. We can learn so much about one another through the flavours and stories of our cuisine. Did you know that the humble flatbread is an ancient staple throughout time and around the globe? We love food and our events mean people get together and develop connections.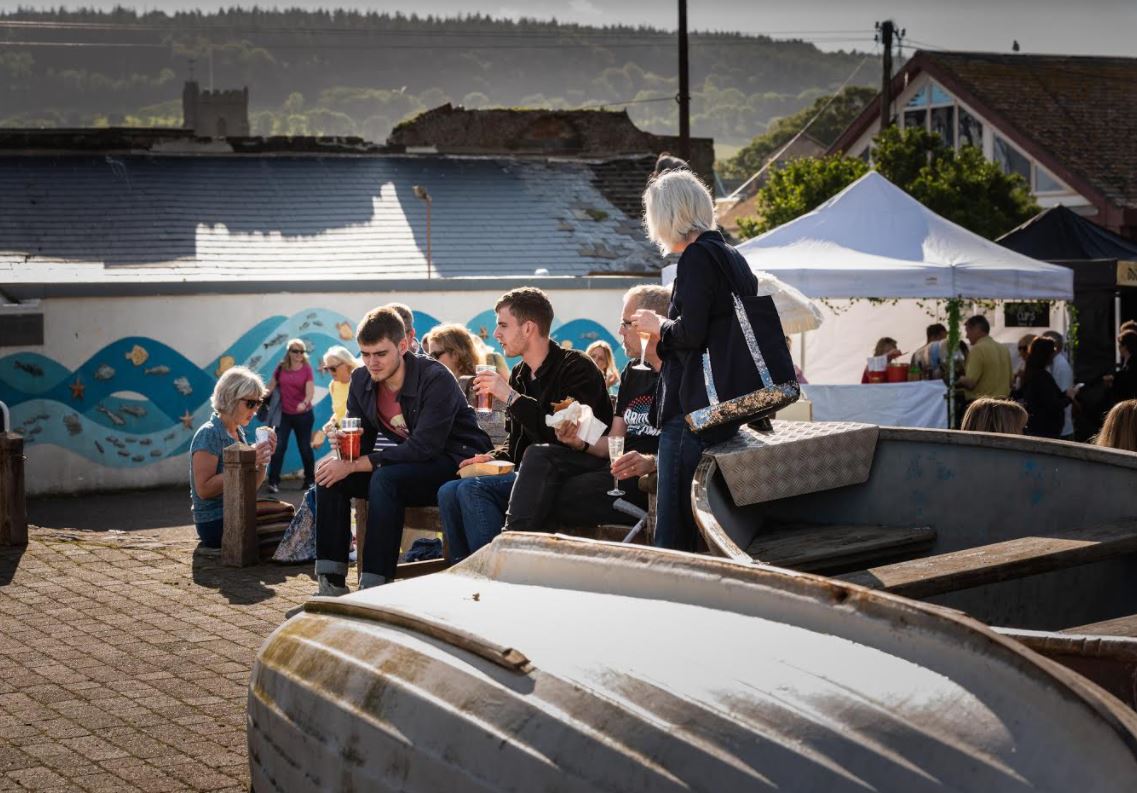 Where can we find out more about Sidmouth Eats and Seaton Eats?
Each market has a different line up but we do also have our regular traders who come back time and again. It's always good to check in on social media or our event calendar to find out what's on the menu for the forthcoming event.
Visit our website www.UniqueBoutiqueEvents.co.uk for information on both series of events, to find out about how keep everyone safe post corona, and to learn more about our business and our values. We're also on facebook as Unique Boutique Events and Instagram as Unique_Boutique_Events.
*Please note images are from previous years.


Related
0 Comments