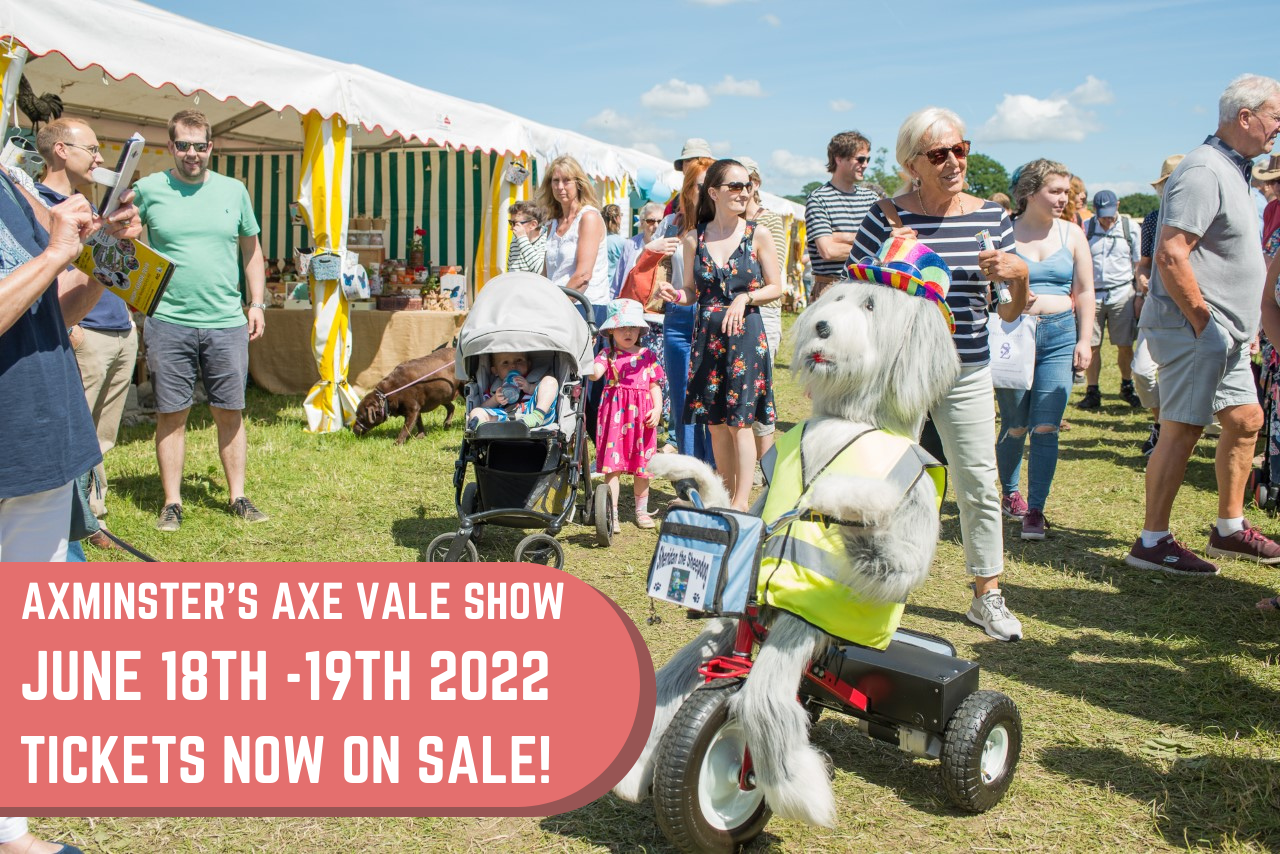 After a two year absence, the Axe Vale Show team of volunteers is working flat out to bring Axminster a fun-filled weekend ! This local 2 day charity event, just on the outskirts of Axminster, has two aims: firstly to bring the whole community together and showcase the best that the South West can offer and secondly to plough any profit back into the local community via a grant-application process.
Chairman, Simon Hodges said, "After such a long absence, we are so excited to be putting the Axe Vale Show on again; we have entertainments booked and traders are returning with a whole range of items to look at and buy. Our Marquees are filling up, which is heart-warming, as so many of our regulars have had a tough couple of years where face to face trading opportunities were limited. We hope that the local community and visitors alike will come out in force to show support - we will be ready to welcome all comers on 18th and 19th of June."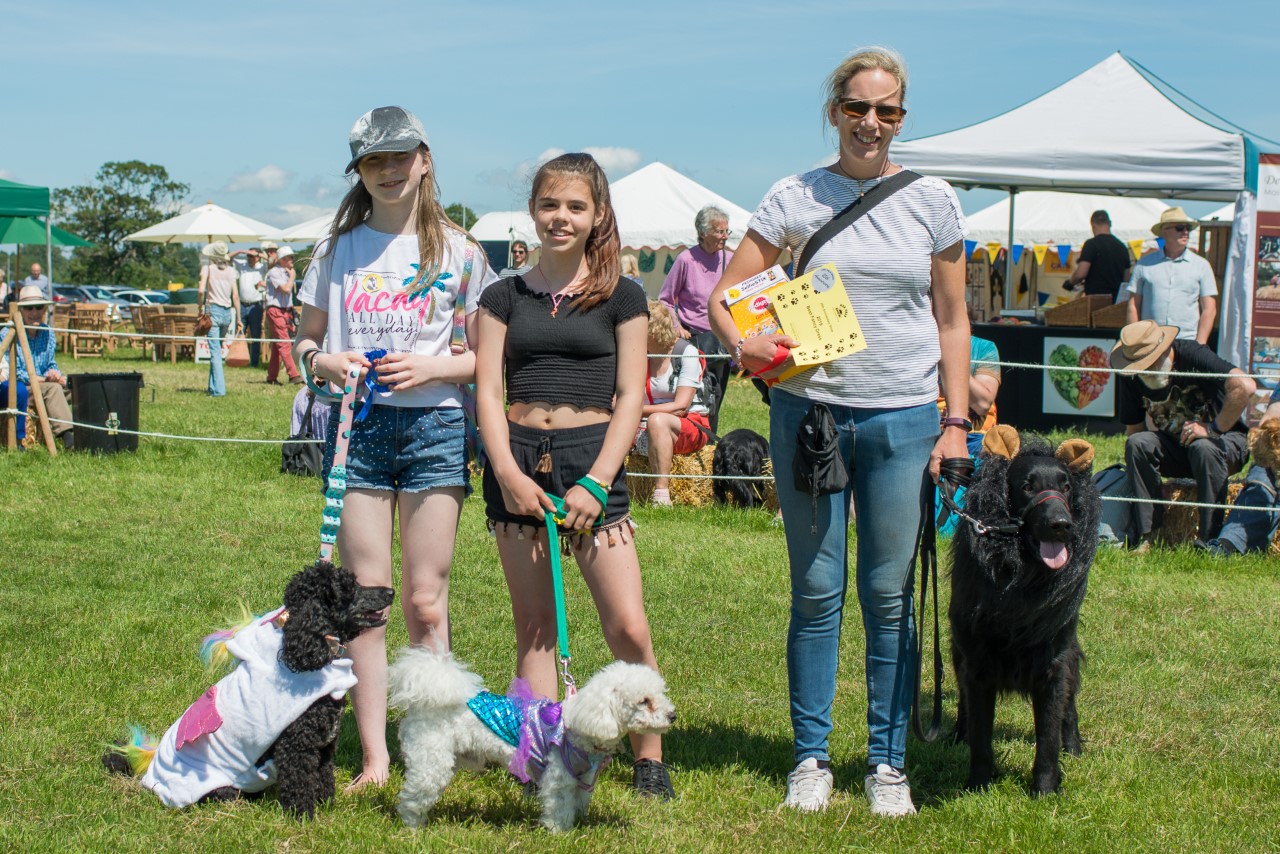 Over the two days there is an exciting entertainment program planned, not only in the Arena but also around the Showground.
The Western Counties Heavy Horse Society are bringing their magnificent Shire horses and Nick Gregory will demonstrate his highly -trained Misselchalke Gundogs. For those daredevils, come and watch the BMX Show you can expect the riders to fly through the air performing breath taking tricks and stunts.
Also on Saturday 18th we will be welcoming the Axminster Gymnastics Club and they promise an exciting display of energy and local talent. On Sunday 19th come and enjoy the Tano Taiko Drumming group. This is an exciting performing art originating from Japan involving big drums and choreography. For anyone who may want to give Taiko drumming a go, after their performance there will be some quick have-a-go sessions.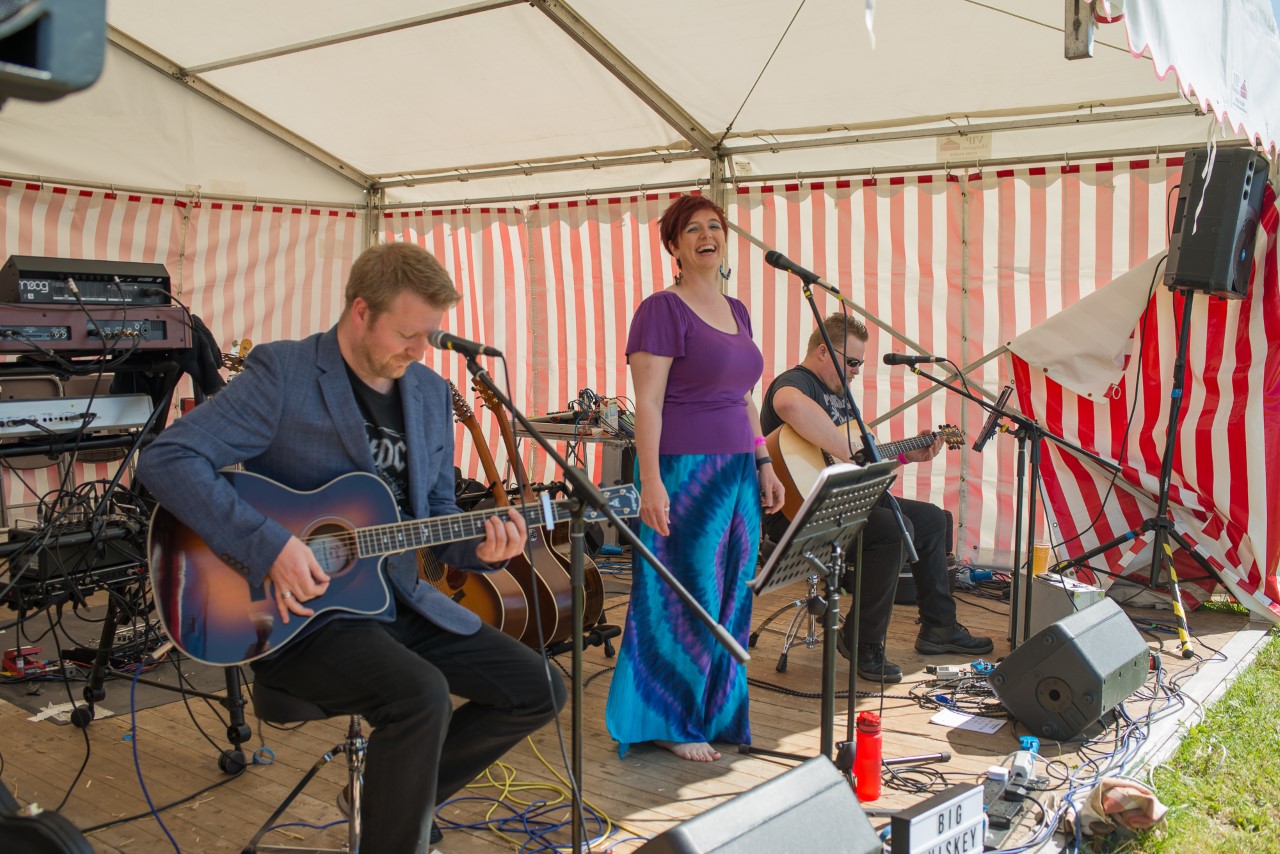 Around the arena there will be magic and games from Ozzy D, face painting, Punch and Judy, a bouncy castle as well the opportunity to ride on another new to the Show attraction, the Exmouth Express Miniature Railway.
For the dog owners, we have a dog show on both Show days – come along and enter your family pet into one of the many classes. Debonair Dogz has kindly donated the cups for the Best in Show Dogs.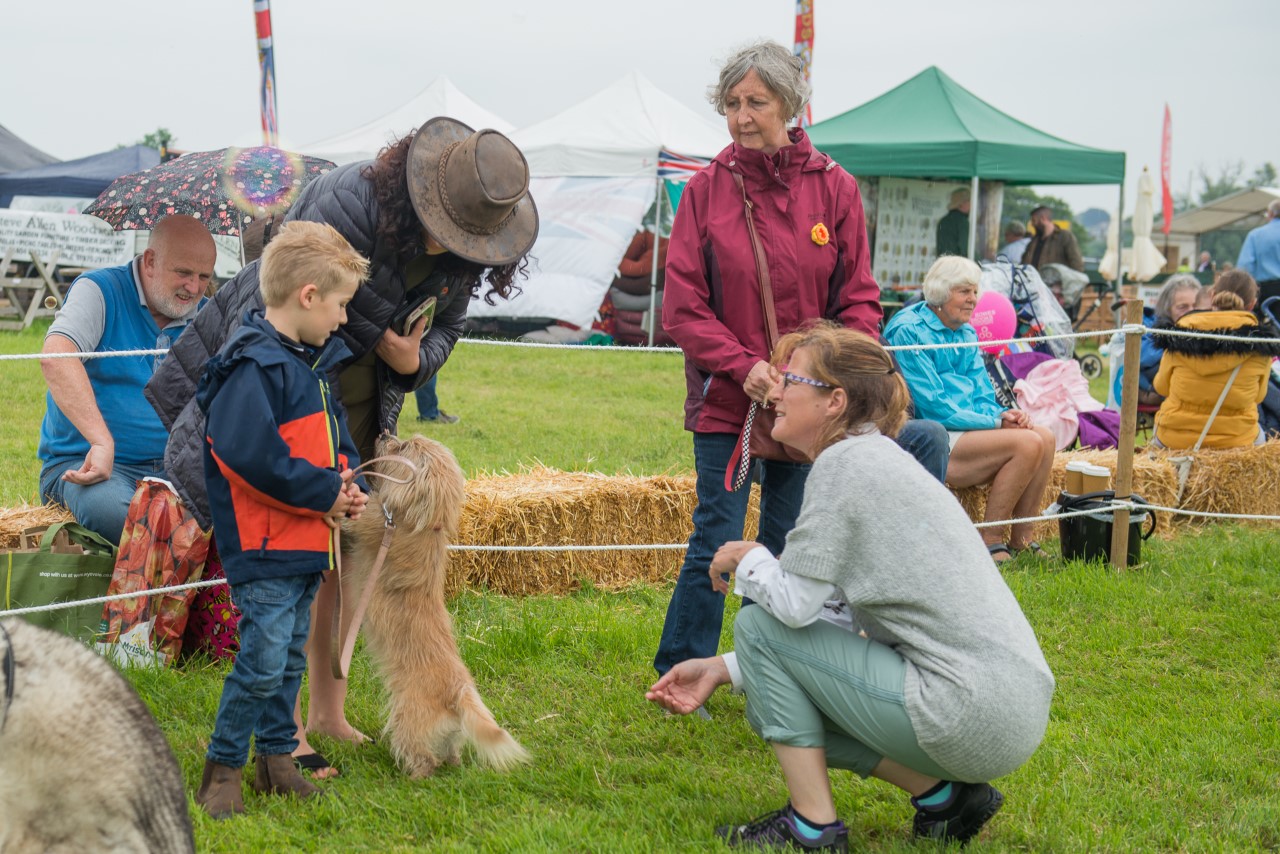 The Axe Vale Show would not be the same without its big Marquees packed with floral displays, flower arranging demonstrations, photography competition and exhibition, crafts, antiques, toys and hobbies as well as the ever popular food Marquee – if that's not enough the rest of the Showground is packed with gazebos and stalls, selling everything from soaps to sideboards ! Our special guest this year will be Graham Barton from Homes Under fame. He will be giving a talk with the interesting title of 'Cows, Condoms and not just Homes Under the Hammer'.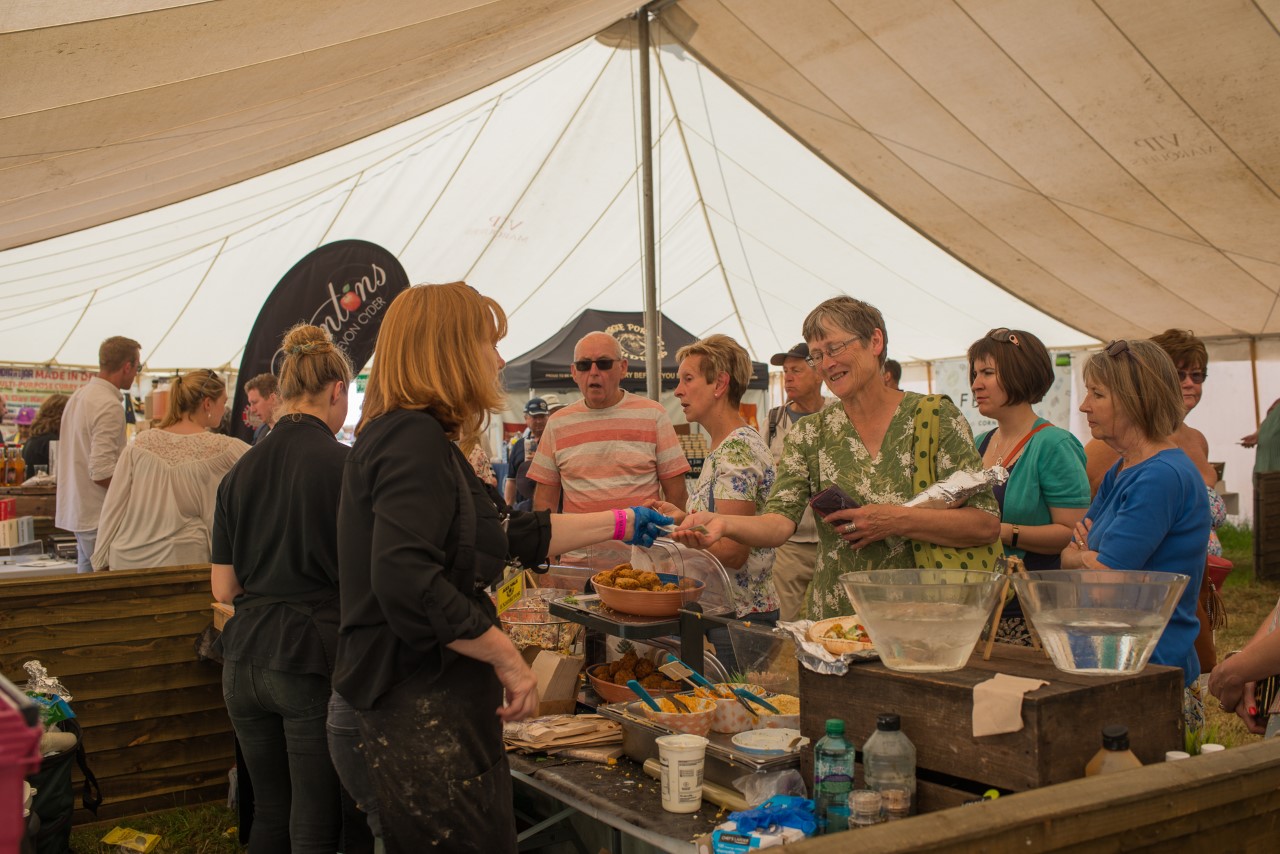 If that is not enough come and relax at the bar, or get a good spot by the bandstand and sit back and enjoy the day !
The Showground is situated on the outskirts of Axminster on Trafalgar way. (EX13 5RJ), parking is plentiful and free.
Tickets have just gone on sale via www.axevaleshow.co.uk so buy your tickets now and plan for a great day out with family and friends. Online tickets are £10 for adults and children 5-16 come in for just £1, under 5's are free.
The Axe Vale Show is a charitable fundraising event for the charity 'Axe Vale Festival Limited'
Related
0 Comments