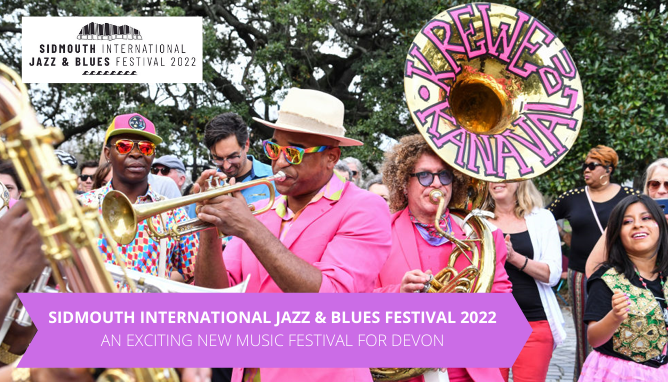 Guest Blog Post - Sidmouth Jazz & Blues Festival
SIDMOUTH INTERNATIONAL JAZZ & BLUES FESTIVAL 2022
AN EXCITING NEW MUSIC FESTIVAL FOR DEVON
The inaugural festival is taking place in the beautiful coastal town of Sidmouth, East Devon from Thursday 2 to Sunday 5 June 2022.
Tickets are on sale for the festivals headline concerts; Blues guitarist, singer and songwriter Ian Siegal, virtuoso, and award – winning guitarist Antonio Forcione, the Ronnie Scott's All Stars, direct from the famous London jazz club, the enigmatic jazz singer and pianist Joe Stilgoe and the UK Queen of Soul, the amazing Mica Paris.
You can expect to experience the best in Jazz, Blues, RnB, Funk, Soul, Latin and contemporary music with an eclectic programme of headline ticketed concerts with acclaimed artistes and a wide range of free live music performances at locations within the town featuring established and emerging music talent from the local and regional area.
Free music will also take place at fringe venues throughout the festival where you can soak up the June sunshine and enjoy fantastic music with friends and family.
To purchase tickets and for more information go to www.sidmouthjazz.com
Related
0 Comments