South Devon has some amazing beaches and stunning countryside but there is so much more to explore. A visit wouldn't be complete without a stroll through one of the picturesque villages which line the edge of Dartmoor. Don't forget to head up to Dartmoor after and discover what the National Park has to offer.
These towns and villages are steeped in history and centre around a main high street with local shops, offering crafts and antique as well as cafes to try a Devonshire cream tea.
You'll find Bovey Tracey perched the edge of the dramatic beauty of Dartmoor, it is an ideal base if you want to explore the outstanding natural landscape of South Devon and the moorlands. Known as the gateway to Dartmoor, Bovey Tracey is a charming and historic place to stay, with a strong rural heritage.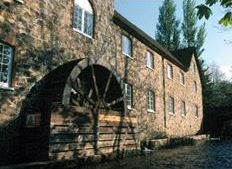 Ashburton contains plenty of antique shops, galleries and a variety of eateries to sustain your interest. There's also a sports centre and a museum covering the history of mining and wool processing in the town.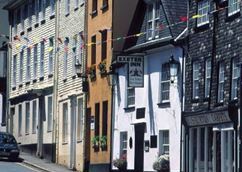 Buckfastleigh is dominated by the Benedictine Buckfast Abbey and is a mix of ancient and modern attractions surrounded by miles of prime Devon countryside. During the Industrial Revolution it transformed from a sleepy market town to a hive of activity driven by woollen, paper and corn mills. You can still see the original medieval layout of the old town today.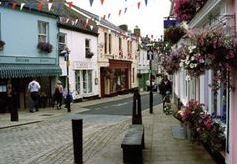 The town's name comes from the medieval packhorse bridge over the fast flowing River Erme, which powered Ivybridge's mills. The bridge still stands and is well worth a visit. There are plenty of trails leading you out of Ivybridge and into the surrounding countryside. The town centre has some characterful pubs to relax in and small independent retailers selling quality local produce and arts and crafts.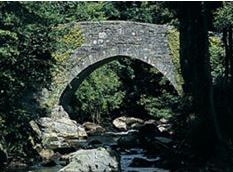 Getting about
South Devon is easily accessible via public transport. With regular bus routes operating all year round, you can easily leave the car at home. Find out more about travelling around South Devon.
South Devon has many other beautiful villages and towns, click here to see where else you could explore.
Related
0 Comments