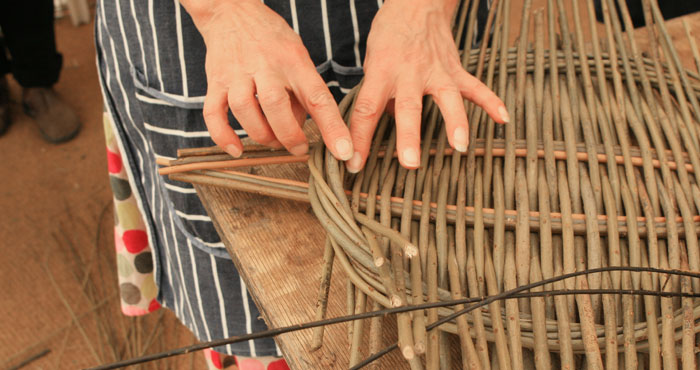 Surrounded by stunning landscapes and amazing scenery it's not hard to see how South Devon has inspired many artists over the years. And with some wonderful art galleries, exhibitions and shops on offer, it's the perfect place to pick up some great souvenirs to decorate your home or join in and let your creativity flow.
For some great shopping or to watch some great trades men and women at work, take a visit to -
The Gallery is open from 10am till 5pm, seven days a week, selling a range of handmade gifts by local artists, as well as the resident artists and students.
Set in an historic pottery the House of Marbles is a working glass and games factory that manufactures and sells a range of toys, marbles and glassware.
Devon Guild of Craftsmen is an acclaimed exhibition space for contemporary craft and design as well as a leading charity for craft education. Located in Bovey Tracey, the large craft centre offers inspiring exhibitions and events for people to buy, make and learn about contemporary craft.
The Shops at Dartington (located at the Cider Press Centre) are a great place for all the family, whatever the weather. You'll find 15 shops and restaurants selling crafts, glass, fashion, toys and much more.
Many hours can be spent wondering the historical Dartmouth streets exploring the large number of galleries and craft shops on offer. And with a strong naval past it the best place to pick up some great maritime inspired souvenirs.
Arts and craft events
Throughout South Devon you'll find a wide range of great one off art based events, below are some of the highlights
Celebrate – Summer Craft Exhibition, 18th July – 6th September
Celebrating 60 years of supporting craft makers the Devon Guild's annual summer exhibition articulates notions of festivity and reflection that such milestones bring.
A Retrospective Art Exhibition, 20th July – 15th August
For anyone who knows John's art - this is a must see event, as not only will there be fresh 'off the palette' new works, the exhibition will be accompanied by a limited edition publication of John's sketches.
Devon Open Studios, 5th – 20th September
Devon Open Studios, is a FREE annual arts event, and the largest showcase for artists in the county, when hundreds of artists open their doors in more than 140 locations for 16 days from September 5th to 20th.
Glazing and Mixed-media Mosaic, 12th – 13th September
Glaze-paint your own small ceramic pieces on Sat morning for inclusion on Sunday's mosaic. In two days you can create a few small mosaics, learning glazing, cutting, glueing and grouting - fine for beginners and experienced artists alike.Tutor - Jan O'Highway. Booking essential
Exhibition: Michael Honnor – Painter Printmaker, 19th September – 1st November
A partially retrospective solo exhibition which shows the breadth of Dartmoor printmaker and Guild Member, Michael Honnor's work, across 50 years of practice.
Dartmouth Galleries Week, 16th – 24th October
Dartmouth has a great selection of galleries with many people now visiting to see the wide choice of art, craft and jewellery that the town has to offer. Every May & October most of the galleries each launch a new exhibition on the same evening and the event has a great atmosphere. You can wander from gallery to gallery seeing work from new and established artists at a wide range of prices.
For a range of other arts and craft events taking place in South Devon throughout the year click here.
Related
0 Comments