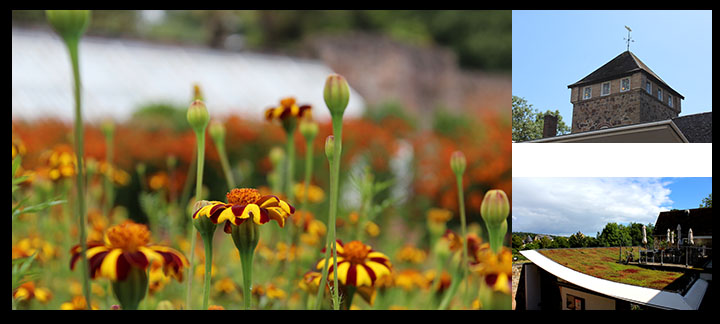 Guest Blog Post - Jonas
On Monday, I visited the 'Lustleigh Show' in my village. Every August Bank Holiday, the show takes place at a big area, in the fields close by to Lustleigh. It is a traditional British rural event for people in the region. There is a dog show, horse tournaments, food and drink stalls, even an orchestra - and prize giving for the best vegetables, cake and flowers.
I learned alot there, also something about the friendliness towards strangers. I should have walked to the show, but about 50 meters away from my house, I met an 'English gentleman' who wore a tweed cap, who asked me where I came from and what I do. Then he offered me a lift and drove me, an unknown visitor from Germany, to the show!
Another example of this, is a woman who works at the Devon Guild of Craftsmen, who picks me up every morning in front of my house and takes me with her to the Craft centre in Bovey Tracey.
On Tuesday, my parents visited me. We went for a walk through Bovey Tracey and I showed them where I work. They had been staying in Salisbury and now they are in Dartmouth on the coast. They said Salisbury was a very interesting city with a cathedral, nice shops and lovely old houses. On Friday, my last day - I am going to join them in Dartmouth and we will stay there for a week and see more of the sights of South Devon.
Work
During the week, I worked at advertising different artists at the Guild, and finished the short film about local mosaic artist, Jude Freeman. I again worked alot on Facebook, Twitter and Google+ and helped to do a survey with visitors to the Summer craft exhibition.
Unfortunately, I can't write any more about my last week in England, because my blog has to be sent to the website on Wednesday!
I think that I had very nice, interesting and eventful days here in Devon and I will remember it with pleasure always.
I say thank you to Anna from Devon Guild for her great help, her kindness and her good advice, to my both host families, who gave me a home for three weeks and to Marie, who comes from my School organisation, and cares about me.
Bye!
If you want to find more about Devon Guild click here: http://www.crafts.org.uk/
A bit more about me: My name is Jonas, I am 17 years old and I come from the south of Germany. I am going to finish my school in the next two years and then I would like to study at university. I spent my free time playing piano, reading and being head boy, which means representing student's opinion.
Related
0 Comments