If you are wondering what to do during the October Half term with your little ones – then we have the solution! South Devon has a host of spooktacular events throughout the October Half term to keep the whole family amused. Many of the local attractions are hosting Halloween themed events and festivals throughout October, so join in the fun, dress up, make a scary cake, take part in a ghost walk, or just enjoy Devon in the Autumn – the choice is yours! We've listed just some of the Halloween and Half term events below – here is our full list of HALLOWEEN AND HALF TERM EVENTS in South Devon.
If you are looking for accommodation – we have a host of special offers and last minute accommodation in South Devon to suit all requirements and budgets.
CHILDRENS HALLOWEEN EVENTS IN SOUTH DEVON
Explore Exeter's spooky Underground Passages with their Witches and Wizards Tours 22nd – 30th October
Grab your hats, broomsticks, whiskers and pussycat tails and get ready for some spooky spellbinding adventures at Crealy Adventure Park 22nd – 30th October and Woodlands Family 'Scream' Park 22nd – 30th October.
Follow the Pumpkin Trail and encounter Dartmoor Reptiles with 'Snakes and Lanterns' at Powderham Castle 23rd - 31st October.
Get hands on for cookery day making Frankenstein cupcakes, mini pumpkin tarts and spooky skull biscuits with Halloween Cookery at Occombe Farm 24th October
Carve a pumpkin, watch a world class entertainer and enjoy the lighter side of life with Jollyween – perfect for little ones that like to get hands-on with animals at Pennywell Farm 24th - 30th October.
Steam off into the gloom with the South Devon Railway 29th October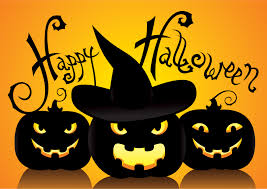 OTHER HALLOWEEN EVENTS IN SOUTH DEVON
Enjoy a scary movie by Moonlight with adults-only open air cinema event for food, drink and a freaky film at – Escot 29th October
Take part in a Halloween Murder Mystery Evenings at Bickleigh Castle 21st October and Lupton House 31st October.
TOP 5 HAUNTED PLACES IN SOUTH DEVON
Berry Pomeroy Castle is said to be one of the most haunted Castles in England – with the 'White Lady' haunting the dungeons.
The Hairy Hands on Dartmoor are legendary – appearing to grab the steering wheel as you drive from Princetown to Two Bridges.
The Grey Lady has been seen many times, either enjoying a nebulous stroll between Powderham castle and Powderham Church, or else flitting about the library where she leaves a cold chill in her wake.
The Pilchard Inn, Burgh Island, The ghost of a smuggler, possibly Tom Crocker, was said to be shot by revenue men. He gave his name to a cave on the island and was said to have spent a lot of time in the Pilchard Inn which he is said to haunt every year on the anniversary of his death.
Exeter's Underground Passages were originally dug out during the medieval era for repairing the water pipes which brought clean water from the springs into the town. People working in the tunnels have seen the ghost of a man riding through the darkness on a penny farthing.
Related
0 Comments