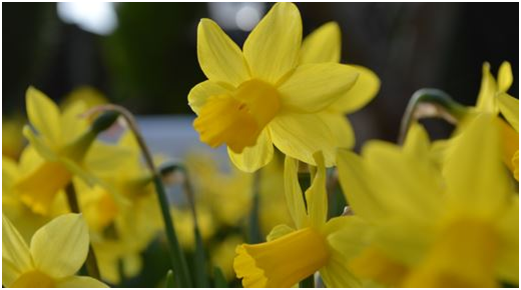 There are so many adventures to have in South Devon this Easter. There are wonderful walks to enjoy, beaches to explore and attractions to visits, as well as some great events taking place right across the region.
Below are some of the highlights.
There is lot of fun at Pennywell Farm this Easter including
The multi-talented Mr Phil brings juggling, magic, circus skills, balloons, games, prizes and crazy comedy
Elfic the Jester returns to Pennywell with circus skills, madcap comedy, mayhem and maybe even a little danger!
Poco Drom with his Wild and wonderful interactive music for children and their adults
Matt Pang the Gentleman Juggler with his unique mix of juggling, acrobatics, unicycling and escapology.
Easter Holiday Fun at World of Country Life; 1st -17th
There's tons to do throughout the Easter holidays at World of Country Life with a full programme of fun for the whole family! PLUS – loads of eggciting special activities happening across the Easter weekend including; Easter Arts & Crafts! The Chicken Run! Easter Egg Trail – prizes to be won! Meet 'Appy Angus & the Easter Bunny!
Easter at Crealy; 14th - 17th April 2017
Join us this Easter at Crealy where you will be able to enjoy a full programme of great live shows, all of our fantastic rides and attractions, and our fun Easter egg hunt*. Taking place over the bank holiday weekend (*14th - 17th April 2017), join us for our biggest and best Easter egg hunt ever where we will be giving away 10,000 free eggs!
National Trust Cadbury Easter Hunt
This Easter at join the Cadbury Easter egg hunt at one of the great National Trust properties across South Devon, including Knightshayes, Coleton Fishacre and Compton Castle
Dinosaur Quest at Kents Cavern; 1st – 23rd April 2017
Go underground this Easter! Fun cave tours all day every day with lots of Easter activities to complete. Piece together the Dino facts to see if you can win an Easter surprise! And join the Easter Egg Hunt: Cavog the Caveman has dropped some Easter Eggs in the cave. He needs your help to find them all and to win the reward.
These are days of challenges, skills and adventures for kids who love messing about in the woods with sticks, streams, mud, fires and a pinch of danger! Plus weaving, crafting, foraging, cooking and wild potions and lotions for those who dream of hedge witches and bandit queens!
Mad Science at Powderham Castle; 2nd – 13th April 2017
"The Essence of Eggs - an egg-themed mad science event with an egg quiz, egg decorating, egg display and egg-speriments!" A good excuse for children to dress up! There's always a trail to follow or a quest to solve.
The start of a new racing season kicks off at Newton Abbot Racecourse on the 4th April. Families can enjoy Family Enclosure in the centre of the course which is open for every meeting including the brand new children's play area.
Now in its 3rd year The Budleigh Food and Drink Festival is a great fun filled two day event celebrating the best of East Devon food and drink. Throughout the weekend there will be food demos, talks and workshops in the public hall, a local Real Ale Festival, kids craft, shows and live music in the entertainment marquee and much more.
Evening Paddle by Canoe; 6th April, 9th April, 11th April
Join us for a magical evening on the River Dart! The evening paddle by canoe is an opportunity to have an unusual evening where you slow down and experience the natural world on the water as it moves from day to night. The fading light... bird-sound, silence, bats, moonlight, darkness. No previous canoeing experience required.
Family day at Exeter Racecourse is free for kids and is one the track's busiest and most action-packed days of the year. There's fantastic racing, including two pony races, and loads of FREE children's activities, not to mention characters from the film Ice Age - Sid and Scrat - making personal appearances at intervals throughout the day. The first 200 children through the gate will also receive a FREE children's race pack.
Easter Fun at Powderham Castle; 14th - 17th April
Children can join in the Easter fun and games and follow the bunny trail to win a tasty treat from south west chocolatier Chococo!
Easter Heritage Gala at South Devon Railway; 14th -17th April
EASTER HERITAGE GALA Steam and heritage diesel trains, vintage cars (Sunday & Monday)and commercial vehicles – come and take a step back in time. And there's an Easter Egg Hunt for the children.
Free Easter Themed Quiz at House of Marbles; 15th April
Join us at House of Marbles for thumping good fun on Saturday 15th April when they will be hosting an Easter themed quiz (with prizes!) for Adults and Children. Free to take part.
Easter Saturday fun in Newton Abbot. Events include free face painting and balloon magic, Easter Egg giveaway, meet the 'Chic Eggs', Easter 'Bobby' hunt, Golden Ticket Draw 20 Easter eggs to be won.
As well as the above there is a large number of other great events taking place across South Devon this Easter, you can find more event details here.
Related
0 Comments