No longer relics of a bygone era, outdoor lidos and pools are enjoying a welcome resurgence as swimmers seek out something with a little more character to satisfy their aquatic cravings. Defined by their unique settings that you'd only find here in glorious Devon, here's our pick of five outdoor pools to take a dip in this summer but won't require any Victorian bathing costumes.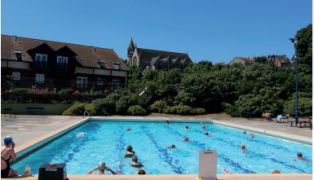 Just a stone's throw from the coast, forget about the bracing English Channel waters when this heated 25m pool is much more inviting. Offering a variety of swimming activities, under the guidance of lifeguards, swimmers of all ages and abilities as well as clubs and schools are welcome. When you're not paddling about then there's also plenty of space poolside to bask in the sun.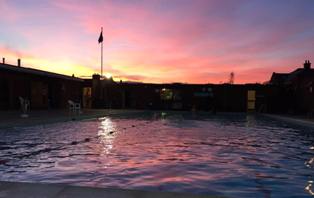 With a neighbouring village cricket ground, there's a rather quaint English feel to Topsham's pool although you'll have to earn your afternoon tea with a few lengths. This sheltered spot hosts a devoted group aptly called the Nutters Club, who enjoy the pool at its glorious best first thing in the morning. For those of a more leisurely nature, the almost chlorine-free water is popular amongst locals and visitors alike of all ages.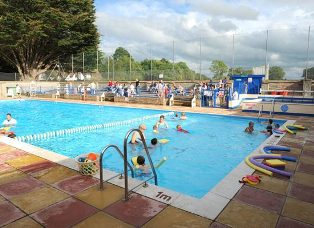 Nestled on the fringes of Dartmoor National Park, here you can enjoy a leisurely dip in the shadow of rugged moorland. Charity-run, there a community feel to this pool which offers a 25m heated pool for the adults along with a 5m toddler pool for the little ones. Happy Hour (drinks not included!) is always a popular time to meet the locals while the volunteers are happily on hand to help and offer a range of swimming activities.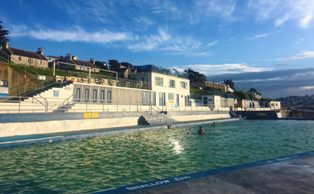 Perched on the coast and offering spectacular panoramic views across Tor Bay, forget any heated luxuries as this one is filtered straight from the sea. While it may be considered bracing and there's no lanes, here you'll find an invigorating swimming experience but in a safe environment as lifeguards watch over. Swim alone or bring the whole family as there's plenty of room to simply lounge about and soak up the views as boats and wildlife pass by.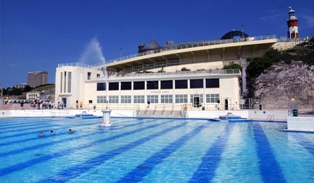 A modern affair but nonetheless steeped in tradition courtesy of the wonderful art-deco style, if you're after a cold water fix then this is the place to be and be seen. Built in 1935 and Grade II listed, there's plenty of charm to this jewel in Plymouth's historic waterfront. Gazing out through your sunglasses, it's easy to be transported back to a bygone era and your worries soon float away in the calming salty waters.
Related
0 Comments