Guest Blog Post - Safeguard
About Safeguard - Safeguard are a specialist caravan and motorhome insurer. In the excitement of planning your breaks, it's important to take time out to ensure you have the right insurance with a policy to suit your needs. At Safeguard we understand everything, from the detail of discounts available for security fixtures, to the variety of vacations you might want to take, whether in Europe or here in the UK, and the differing requirements you will have for insurance.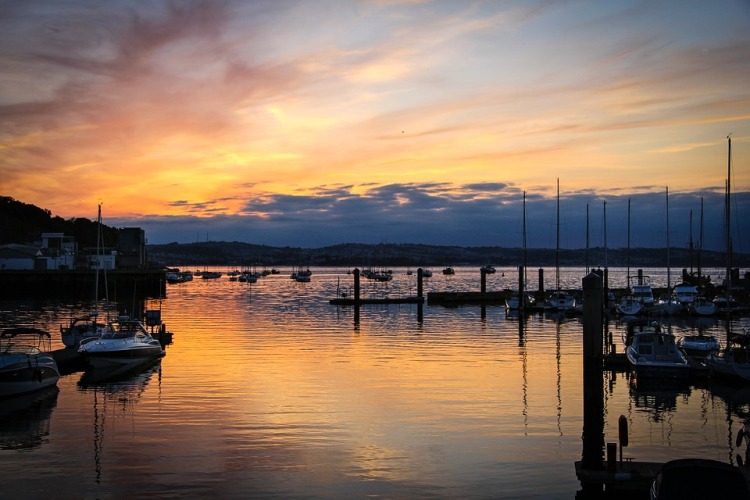 Photo: Brixham
In a first-of-its-kind study, Safeguard has reviewed thousands of the Great British public's Instagram posts to identify the most popular destinations across the nation.
We all know just how unpredictable the weather can be here in the UK, so Safeguard has also compared our favourite corners of the country with average daily temperatures to find out which places have the best weather.
Thanks to its oceanic climate and highlights such as the English Riviera, the Jurassic Coast, and miles upon miles of sandy beaches, many of these locations can be found in South Devon:
Where's hot in South Devon?
If you fancy getting a tan this summer, head to the quaint fishing town of Brixham; where the average year-round temperature is an impressive 16.9°C. Unsurprisingly, a lively fishing community means there's some fantastic seafood on offer, but that's not all there is to Brixham – it's also home to a thriving art scene.
Pretty Paignton is another hotspot, with its charming streets and bustling seafront, along with Dartmouth, which is steeped in maritime history.
Make sure to pack the sun cream if you're visiting any of these locations!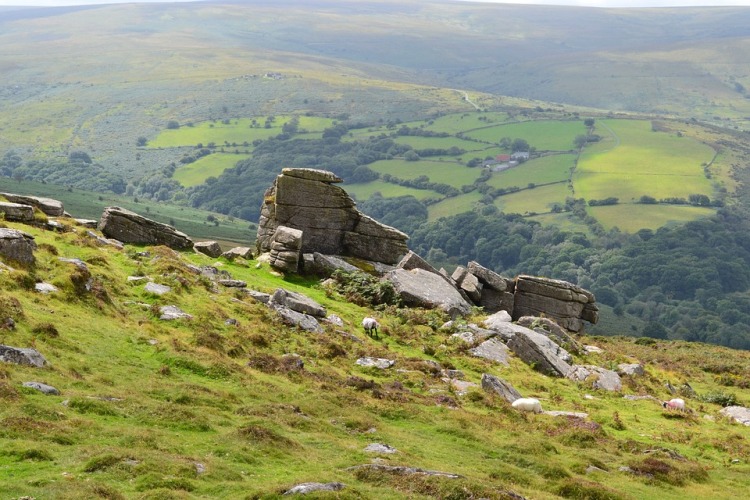 Photo: Dartmoor
Dartmoor
When it comes to the most-Instagrammed place in South Devon, Dartmoor National Park comes out on top. With its rugged landscape, fascinating archaeological sites, and an abundance of wildlife, it's easy to see why.
Simply enjoy a relaxing walk, or, if you're something of an adrenaline junkie, why not try your hand at whitewater kayaking or rock climbing?
Dartmoor really does have something for everyone.
Exmouth
Exmouth is considered the gateway to the Jurassic Coast, where you might be lucky enough to come across a fossil while enjoying a holiday hike!
The seaside town is also a wonderland for water sports lovers, offering everything from kiting to sailing.
If you prefer your activities a little more sedate, the Exe Estuary where Exmouth is located has been named a Site of Special Scientific Interest for its large and varied bird population.
Torquay
A slice of the Mediterranean in the UK, Torquay is at the centre of the picturesque English Rivera.
The resort town not only offers a quintessentially British seaside experience, it's also home to Kents Cavern, a prehistoric cave which once housed ancient humans – ideal for the amateur archaeologist!
Literary buffs will want to take in the Agatha Christie mile, which features landmarks related to the renowned writer.
Whatever you get up to in South Devon this summer, you'll have an amazing time! Be sure to document your adventures on Instagram and share this wonderful part of the world with your family and friends.
Related
0 Comments