After months of entries, promotion and votes the winners of the 2018 South Devon Photo Competition have been picked.
Back in June we launched the 2018 competition to submission from the public, anyone could enter from professional and amateur photographers to holiday makers and locals.
After 4 months, we had received a wonderful array of spectacular images depicting all parts of this diverse county, so in mid September the Visit South Devon judging team whittled down the record breaking 570 entries to just 25 finalists.
The finalist's images were put to public vote where you had your chance to vote on which one would be crowned the winner.
In first place is this stunning and playful image of Bantham Beach taken by Joe Toakley, from Devon, during a day trip with his family.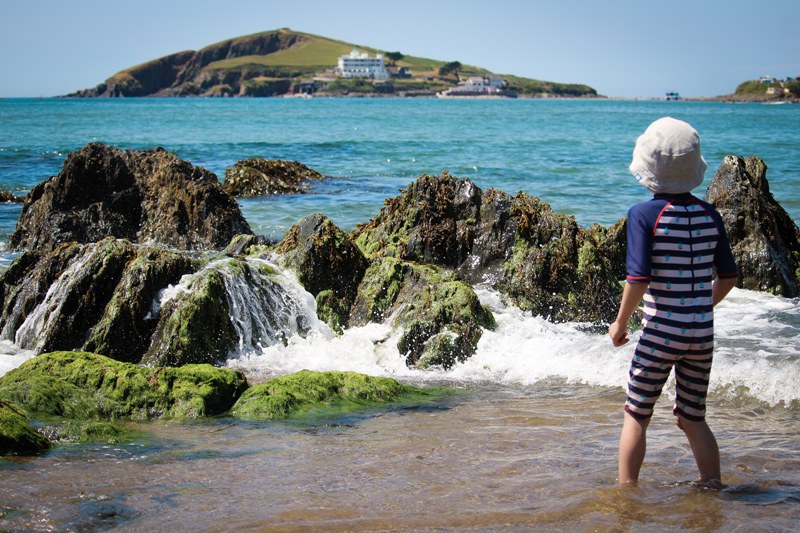 As well as a winning image, two runner up images were selected by the public. These were a scenic photo of Start Point Lighthouse taken by Francesca Cipriani and Davide D'Antonio from Italy and a captivating image of a Highland Cow on Dartmoor taken by Ally Lowry from Devon.

On offer for the winning images were a range of prizes, the top three photographers would each receive a family ticket from Devon's Top Attractions so they could enjoy a day out at one of Devon's great attractions during 2019. The winning image is proudly being displayed on our Homepage and the two runner up images have been hosted as the cover photos on our Twitter and Facebook accounts. Each photographer also has the opportunity to write a guest blog post to be hosted on the Visit South Devon site.
Upon hearing the news that his photo had won Joe said: "I am absolutely thrilled to be announced the winner of the 2018 Visit South Devon Photography Competition. I saw this photo opportunity at Bantham Beach when my son started playing with the tide crashing over the rocks. I submitted this one in particular as I think it perfectly suited the subject of the competition, to depict South Devon. There really is no single picture that can fulfill this in its entirety, but I would describe this picture as 'views, discovery, excitement'. All things that make South Devon what it is (and so much more)."
If you didn't get a chance to view the 25 finalist images during voting they can still be viewed on the site here.
If viewing the winning and finalist images has inspired you, then grab your camera and get snapping during your next outing in South Devon. Not only will you create some great memories and images you can view for years to come but you could enter the 2019 South Devon Photo Competition when it launches next year.
And don't forget that we love to see your photos of South Devon all year round, so make sure to tag us in your pictures on Instagram using @visitsouthdevon or #southdevon!
Related
0 Comments