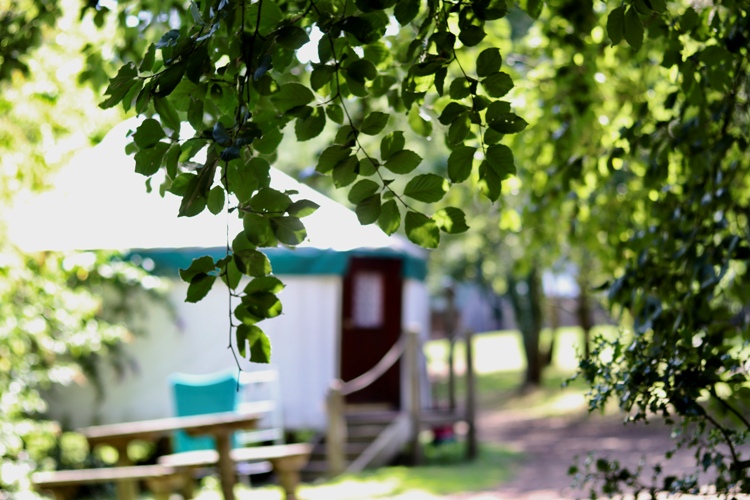 Guest Blog Post - Yurtcamp
Glamping is, by its very nature, about enjoying all the best bits about camping and cutting out all the not so nice bits. Due to this it has become a very popular type of holiday in the UK. No wonder the British public is embracing glamping as a cost effective, active, fun & child friendly form of holiday in the UK.
The team at Yurtcamp Devon & Dartmoor has listed 5 of the best reasons to go glamping.
1. Getting close to nature, but with home comforts:
We know that leaving your comfort zone can be struggle at times. However, glamping offers a way to engage with nature without being too exposed to the harsher elements of conventional camping.
It provides all best bits about camping, but none of the downsides.
Good glamping sites will usually offer:
- 4 walls and a roof - either a Hut, Yurt, Safari tent, Tree house or Tipi type of building
- Heating
- Cooking facilities & amenities
- Comfy beds
- Modern toilets and washroom facilities
Learn more about what Yurtcamp Glamping has to offer.
2. Child Friendly:
Getting your kids to disengage from their devices can be a struggle at times. Glamping sites are usually based in vast fields or woodland areas which provide a natural environment for your kids to play, explore and get in touch with nature. Some glamping sites like Yurtcamp will also have assault courses, a games area and other play areas for kids to play and explore.
There are usually lots of local activities that your kids can enjoy, such as canoeing, bike riding, horse riding, hiking & swimming pools etc. Which means the kids are never bored.
Yurtcamp has the famous Dartmoor National Park on its doorstep, which is ideal if you're seeking an active adventure type holiday.
3. It's highly social:
If you're new to glamping or a seasoned pro at glamping, there is always fun to be had. Glamping sites are usually located next to areas of interest, natural beauty and local villages where you can enjoy country walks, bike rides, pub lunches etc. Glamping sites such as Yurtcamp are self catering and guests have access to fire pits where you can BBQ your own food outside and enjoy a drink with family and friends.
Glampsites are usually set in a village/communal setting so you will also get a chance to meet other like minded people, potentially meet new friends and share similar experiences.
Some glamping sites also have onsite bars and restaurants for everyone to enjoy.
Check out the Woodland Cafe at Yurtcamp
4. Gives you time to switch off:
Whilst the kids run off and explore the fields and woodlands you can kick back and relax. The great outdoors provides the type of peace and relaxation that city breaks can't compete with. Nothing will revitalise you more than a stint with Mother Nature.
5. Cost effective:
Glamping can be very cost effective. Without the usual overheads of the conventional hotel, glamping sites can provide more "bang for your buck". With most Glamping sites being self-catering you can stock up on all your home favourites at the local supermarket and save on the costs of eating out. You also don't need to shell out for fancy camping equipment as most of the necessities will be provided on site.
Plus if you're glamping in UK there are no expensive flights or parking charges to worry about.
Learn more about the Yurtcamp experience here….
Related
0 Comments