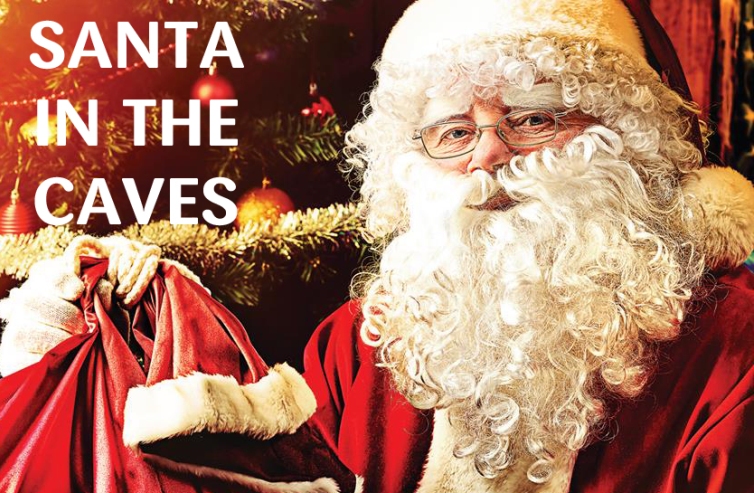 Guest Blog Post - Kents Cavern
Once again, Santa and his magical helpers are returning to Kents Cavern. Sunday 2nd December marks the first Santa in the Caves experience in one of the most popular Christmas venues in Devon. This year, you can take part in this panto-style performance around Britain's Oldest Home meeting everyone's favourite Christmas friends during one of the happiest times of the year.
Santa in the Caves, has become, over many years, a tradition for Torquay's (only) Prehistoric Caves. Each season welcomes new friends, who lead groups around the caves, exploring this magical underground world. You'll be immersed in the caverns adventure as you help elves and fairies in their Christmassy quests, each experience includes a 45-minute adventure around the beautifully decorated caverns, journeying through incredible cave chambers once home to Ice Age animals like woolly mammoths and scimitar toothed cats!
Head Elf, Jangle said: "We're very excited to be returning to Kents Cavern once again! Our fantastic selection of Santa's friends (and the big man himself) love coming to this unique venue time and time again. We work extremely hard, at the North Pole, preparing for the best day of the year, so we love coming to the caves, a place, which for us, encapsulates the true spirit of Christmas. This year there are record numbers of children on the nice list so we look forward to welcoming them into this very special grotto."
Each child gets a personal visit with Santa, fantastic Christmas presents and there's even mulled wine and mince pies for the adults, who can relax after in Firestone Kitchen; the new home of food and drink at the caves. Why not make your visit even more special by grabbing lunch in Firestone Kitchen, open every day, to all, serving a fantastic range of luxurious cakes, cream teas and a great lunch menu of Stone baked flatbreads and fish finger sandwiches.
Santa in the Caves is running from Sunday 2nd December to Monday 24th December, check the website for available times and prices: https://www.kents-cavern.co.uk/events/detail/santa-in-the-caves
Related
0 Comments