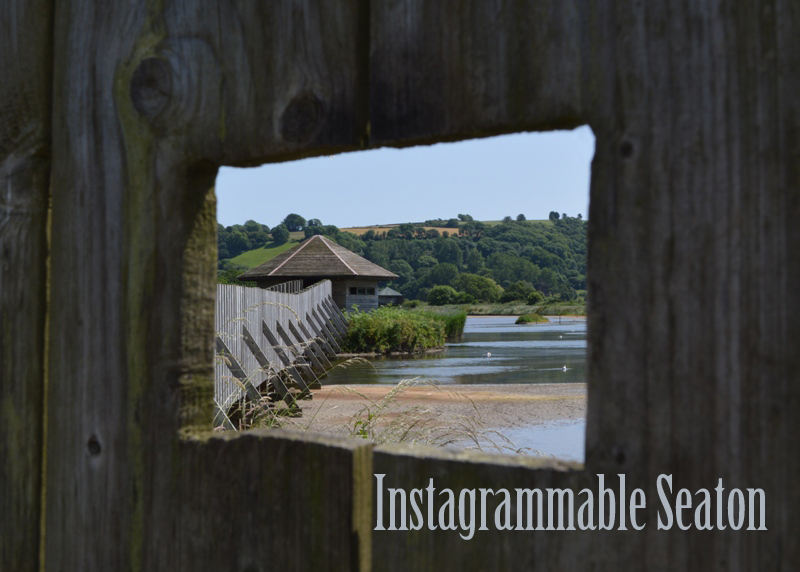 Seaton on the East Devon coast is a stunning waterfront town that offers superb photo opportunities. With a picturesque main beach, plenty of photogenic attractions and lots of surrounding countryside, there are ample places to snap an Instagram-worthy shot of the area. Read on below to discover our top ten instagrammable spots in Seaton.
Traversing through 3 miles of spectacular countryside in the Axe Valley, Seaton Tramway provides a magical trip between Seaton and Colyton. The views along the tramway are beautiful with plenty of perfect photo options and the trams themselves are pretty in their own right, a photograph of either will look great on your Insta feed.
Whatever the season, Seaton Wetlands is a fantastic place to visit. The wetlands consist of three local nature reserves that allow people to explore the ever-changing scenery and wildlife. The peaceful surroundings and diverse landscape provides stunning imagery for photographers and locals making sure you're bound to take a pretty picture for your social media.
A vast expanse of pebbles, Seaton Beach stretches for around a mile and is bordered by dramatic cliffs making it a wonderful spot to snap a picture. To one end of the beach you'll see stark white cliffs and surrounding the area is lots of wonderful Devon countryside.
A particularly lovely place to explore in spring, Holyford Woods Local Nature Reserve can be reached by parking at Seaton Down picnic site. Carpeted in bluebells during the spring months, this enchanting woodland is great for those looking to enjoy a walk in nature, it also offers up some great scenes to capture an attractive photo for your Instagram account.
Although we may have already included Seaton Beach on our Insta-worthy list, we thought that the beach huts on Seaton Beach deserved their own mention. The colourful structures in pastel and bright shades are ideal for a seaside themed snap.
One more that can be found at Seaton Beach, the wave sculptures on the front are a landmark of this captivating town and photograph wonderfully. The sculptures are designed to encourage visitors to the town to explore Seaton's natural beauty and history.
Seaton Hole Beach
Seaton Hole Beach is a charming cove that can be found to the western end of Seaton Bay. Popular for rock pooling and swimming, this quiet and secluded spot had to make it onto our instagrammable list of places in Seaton due to its beautiful views that make for a great photograph.
Axmouth Harbour
Just outside of the main town, you'll find Axmouth Harbour. If cute pictures of boats and anything maritime related are your sort of Instagram post then a trip here is a must. Sprinkled with alluring vessels, amateur and more experienced photographers are bound to be able to take a mesmerising image to add to their social media.
Haven Cliffs Beach
Next to Axmouth Harbour is Haven Cliffs Beach. The staggering cliffs present a dramatic backdrop for a photograph and as a naturist beach it is often less busy than others in the area. At low tide, rockpools can be found and it is also good for those looking for fossils.
Town Centre
Seaton town centre like much of the town and surrounding area is extremely picturesque. A nice mix of independent shops and better known brands line the streets, a shoppers delight. Snapping an Insta-worthy image is easy due to the attractive shop fronts and will certainly look great if your Instagram profile nods to a more urban feel.
And one more for luck...
Beer Hill Lookout
Beer Hill Lookout is an observation deck in Seaton that gives amazing views of the striking coastline and the town itself. A great spot to while away the hours, although a steep climb to the top, it is popular with those looking to photograph Seaton from a distance and the magnificent coast that surround this seaside resort.
Hopefully we've given you some inspiration of where to photograph when you head to Seaton that will make your Insta feed truly special. Keep up-to-date with the latest blog posts, competitions and more from Visit South Devon by signing up to our e-newsletter here.
Related
0 Comments