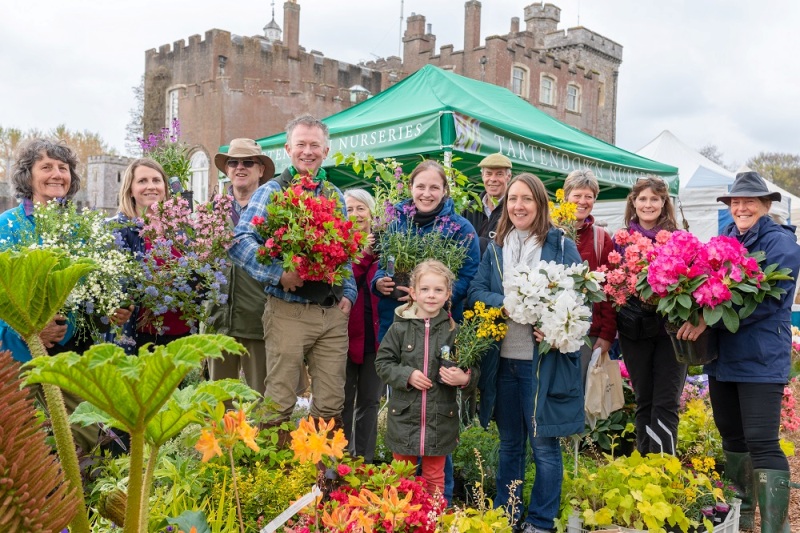 Guest Blog Post - Gabrielle Jackson (Creative Director of Toby's Garden Festival)
Creative director Gabrielle Jackson gives the low-down on what to expect at Toby's Garden Festival at Powderham Castle on 3rd and 4th May 2019.
"Yes, that'll work!" It's a beautifully sunny spring day as Devon gardener and broadcaster Toby Buckland and team are at Powderham Castle in South Devon checking that the flower-festooned land-train can make it through the Castle's portcullis. "It's our 'new for this year' hop-on-hop-off shuttle service." says Toby. "Not so much intercity but inter-gardens – like us!"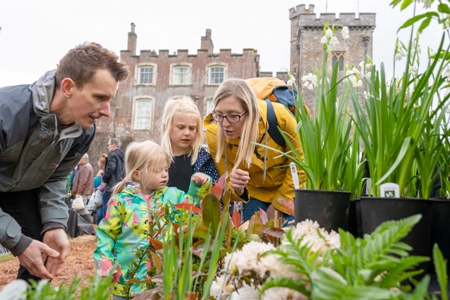 Powderham Castle with its magnificent trees and reed-fringed lakes provides the perfect setting for the South West's premier garden event now in its sixth successful year.
"It started as a celebration of West Country nurseries, giving them a venue to show off what they do and share their expertise with gardeners," says Toby. "They have a unique understanding of what grows well here and with the artisans added in - the makers, food and drink producers and live music - we have a recipe for a fabulous day out for everyone!"
So what can we expect this year? Award winning specialist nurseries offering a huge variety of plants, many of which are grown in the South West, cookery demonstrations, food and drink to suit every taste and diet, bespoke garden furniture, tools, robotic lawnmowers and the free-to-use land-train!
Inside the magnificent Castle Dining Hall, tip top garden speakers including Joe Swift and Frances Tophill from BBC Gardeners World will dispense lively gardening wisdom. Toby and BBC Radio Devon will be broadcasting from here too, live on Fitz's Friday show and recording gardeners Q and A's in the lofty Dining Hall.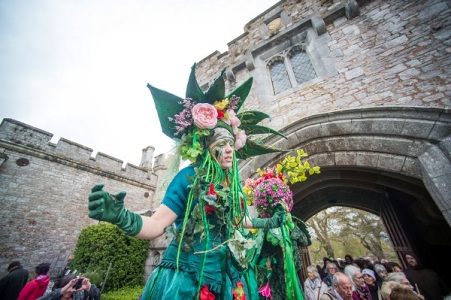 There's a new layout to make the festival more accessible to visitors – and to make it dog-friendly for the first time - with greater weather proofing and more undercover space in the shape of the new Artisan Barn which will be a hub for craft and food exhibitors, with a new make and create demo stage in the seating pavilion.
Plus, the Country Gardener Magazine Talks Tent with talks and demos given by plant specialists and growers. Uniquely, for a festival of this size all talks are free to visitors and run both days.
Trees are a big feature on the Powderham Estate and we make the most of them with tree walks and tree listening – plus you can put on a pair of headphones and listen to the beating heart of trees with tree listener Alex Metcalf seen with Judi Dench on BBC Television's My Passion for Trees. It's an extraordinary experience to hear the popping and rumbling of the sap as it makes its way up the bark and into the leafy canopy.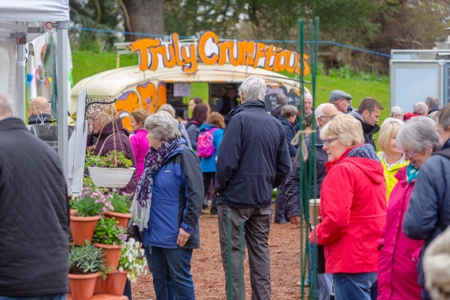 We know how important keeping everyone well fed and watered is, so a Lake-side food village hosts the very best of tasty local food and drink to tempt your taste buds including: vegetarian, vegan and gluten free options. And there's delicious Dartmoor gin distilled with gorse and Devon violets and sparkling wine produced from Teign Valley grapes. All accompanied by sparkling live music.
"The Garden Festival is a friendly inclusive event where a passion for plants and a love of the great outdoors is shared," says Toby. Every year there's something new and inspiring all in one of Devon's most beautiful settings. And have I mentioned the land-train…?"
TOBY'S GARDEN FESTIVAL AT POWDERHAM CASTLE, KENTON nr EXETER - FRIDAY 3rd and SATURDAY 4th MAY 2019.
Tickets in advance £10. Children under 12 go free in 2019. 12 year-olds and upwards will require an adult ticket. VIP tickets £55 including all day refreshments, lunch and a goody bag.
Dogs on short leads very welcome, free parking
Related
0 Comments