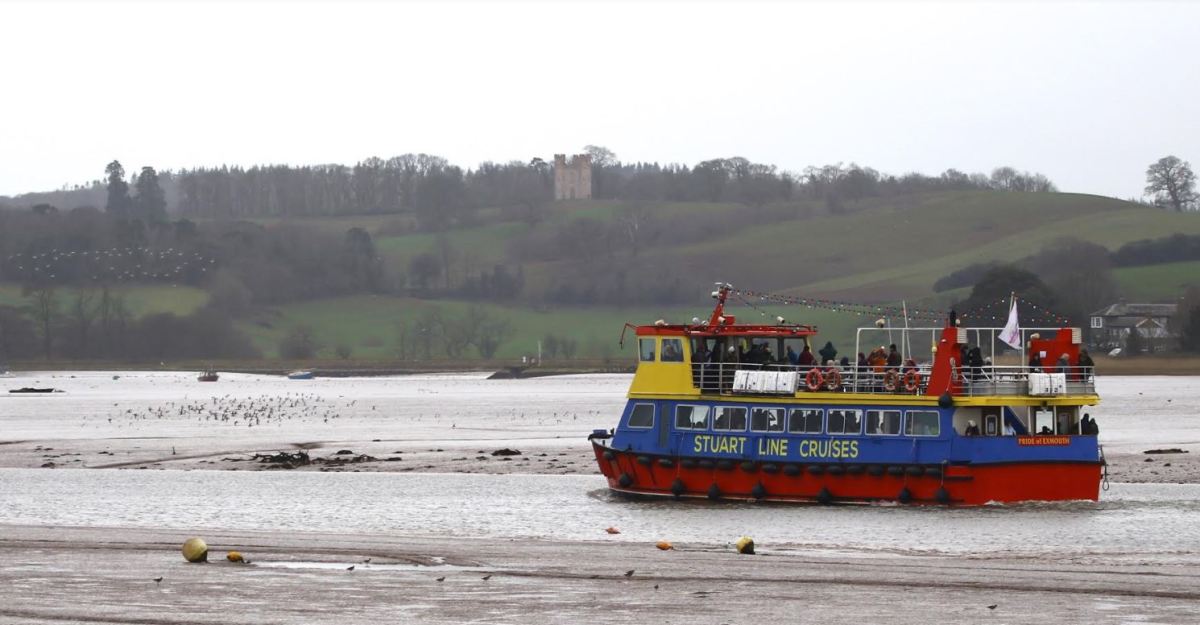 Guest Blog Post - Stuart Line Cruises
Guided Bird Watching in Devon does not get better than aboard Stuart Line Cruises.

The Exe Estuary is a designated Ramsar Site of Special Scientific Interest (SSSI), internationally recognised for its prolific migratory bird life during winter. Thousands of birds migrate to the calm and sheltered waters of the River Exe between November and March from the likes of Greenland, Iceland and Arctic Siberia to have their babies and feed on the rich biodiversity found on the vast mudflats at low tide.
Stuart Line Cruises are a family-run passenger boat company based in Exmouth, Devon at the mouth of the River Exe, have been running for over 50 years and we are delighted to offer award-winning Guided Bird Watching Cruises throughout the winter bird watching season. Cruises are generally scheduled around low tide, when the sandbanks and mudflats are largely exposed, offering unrivalled views of the birds from within their natural habitat, when they are most active. In addition to the natural wonders which surround the boat, Stuart Line Cruises' vessels themselves are modern and exceptionally well-maintained, boasting covered, heated decks and open top decks, meaning that passengers are invited to indulge in comfort whatever the weather, uninterrupted views and a bird watching experience like no other.
Whether you consider yourself a novice or an expert, leading local ornithologists guide you with an informative live commentary throughout the cruises, detailing species, habitats and behaviours whilst our friendly Crew serve hot Chunk of Devon pasties and warming organic soup.
The River Exe is home to large numbers of the famously beautiful Avocets during the season and it is always a great pleasure for passengers to be able to observe them from the water. Sightings of species vary throughout the season, meaning that no two cruises offer the same experience; last season featured an exceptionally wide range of species including Godwit, Little Egret, Golden Plover, Greenshank, Merganser, Goldeneye, Spoonbill, Sanderlings, Great Crested Grebe, Long-billed Dowitcher, Cattle Egret, Oyster Catcher, Teal and Kingfisher – to name but only a few!

In addition to the expert and very beady eye of the on-board ornithologists, the cruises are also joined by the London Camera Exchange, who are on-hand to loan binoculars and offer advice on the purchase of cameras.
These cruises have become very highly-regarded within the national bird watching community, with many people travelling from far and wide to join them and they are therefore largely over-subscribed - advanced booking is highly recommended! You can visit our website to view sailing dates and time for the upcoming season here www.stuartlinecruises.co.uk/bird-watching/ and do get in touch if you have any questions or concerns at all.
Related
0 Comments