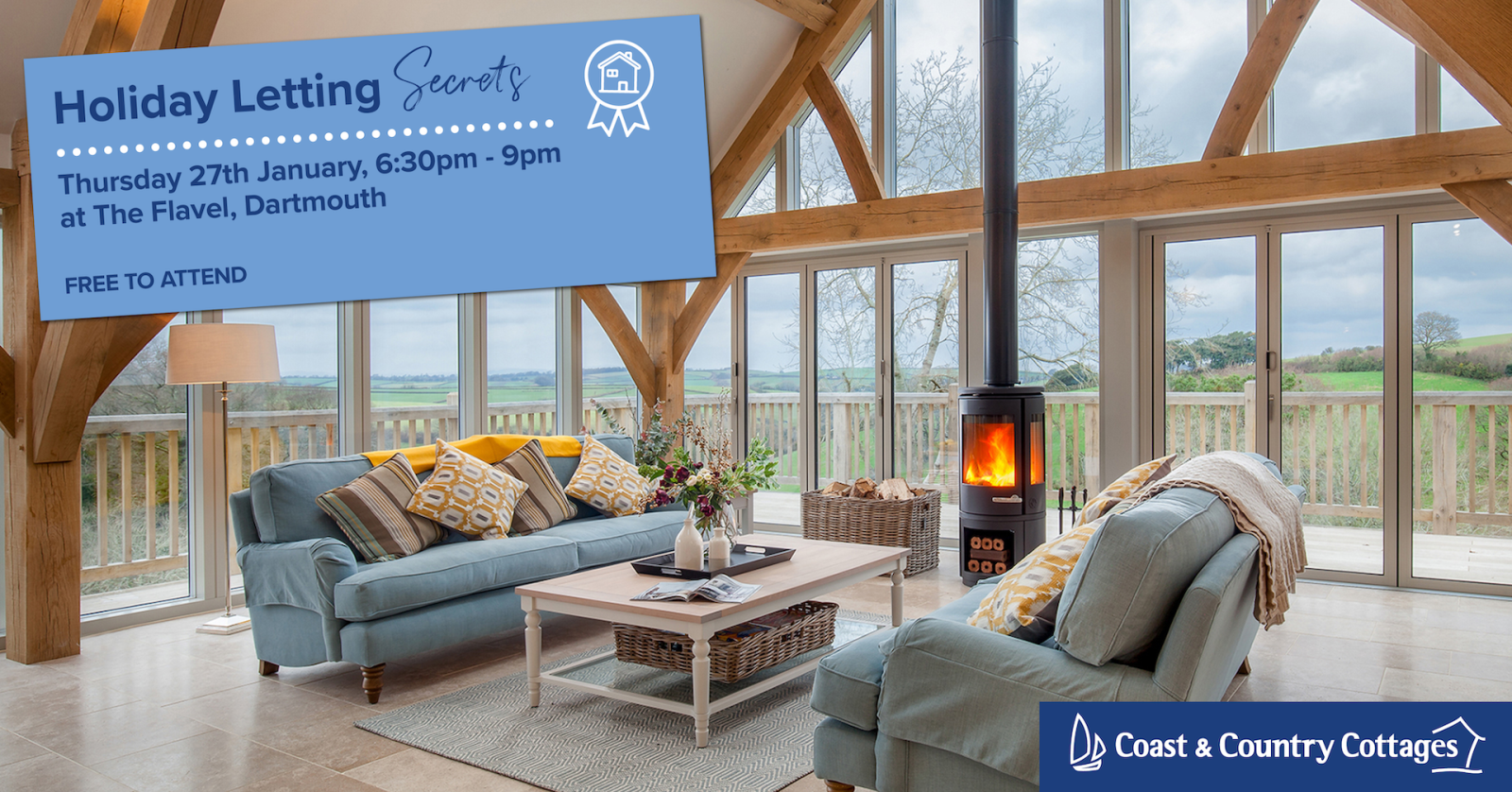 Guest Blog Post - Coast & Country Cottages
Back by popular demand, our property team and industry experts will reveal our secrets to successful holiday letting, at a free, informative evening event.
Hear first-hand how the staycation market is performing as well as booking trends for 2022 and beyond. Learn vital information to start your holiday letting business and listen to some owner success stories.
This year, we are hosting our event at The Flavel, Dartmouth, on Thursday 27th January 2022.
There will be two presentation sessions – the first will be aimed at those thinking of buying a holiday home and the second will be aimed at existing holiday home owners who are looking to better their property or letting income.
Come along and meet our locally-based team of experts, enjoy some local refreshments, and talk all things holiday letting!
To find out more information and book your free tickets, visit https://bit.ly/CCCHolidayLettingSecrets. We hope to see you there!
About Us:
Coast & Country Cottages is an award-winning holiday letting agency with over 450 self-catering holiday properties exclusively in Salcombe, Dartmouth and the surrounding South Devon coast and countryside.
With over 20 years' experience in the industry, we're proud to offer unrivalled local knowledge, bespoke property management services and an outstanding level of year-round bookings.
Many Coast & Country Cottages properties are achieving record-breaking levels of advance bookings. To meet demand, we are you looking to add more self-catering holiday homes to our portfolio. If you are interested in letting your property, please call New Property Consultants Lana Stephens or Rachel Farley on 01548 800662 or download our FREE Owners Guide today.
Related
0 Comments