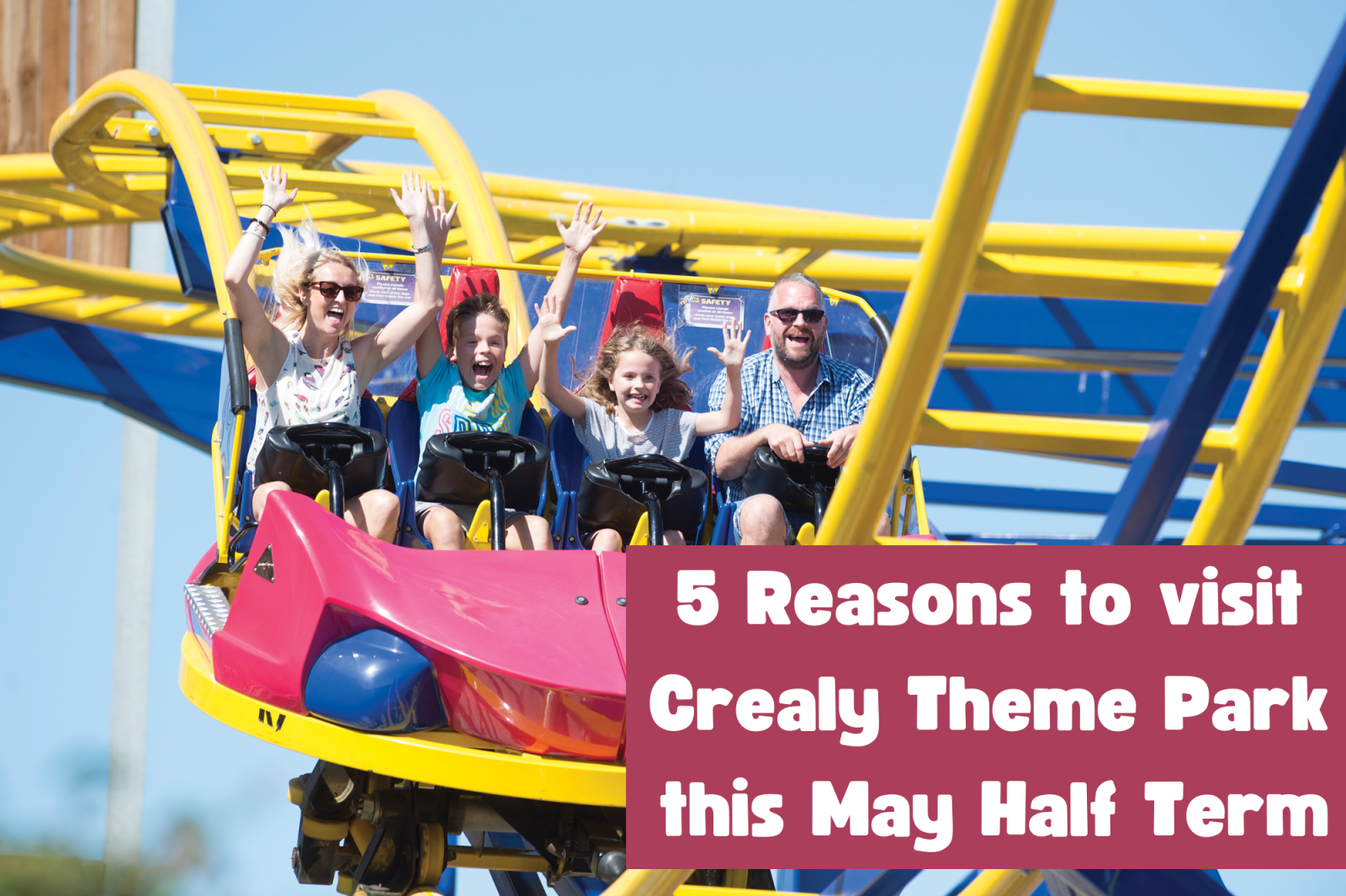 Are you looking for some family fun this May Half Term? Explore our top 5 reasons to visit the South West's number one family day out - Crealy Theme Park where you can enjoy brand new rides & attractions, live entertainment and of course, the most rides in Devon!
1. Discover New Rides & Attractions at Sooty Land

Be one of the first to experience 4 new rides & 15 new attractions at Sooty Land this May Half Term including Sooty's Magic Bus, Sweep's Flying Circus, Soo's Sweet Balloon Ride & Izzy Wizzy Let's Get Dizzy! Sooty Land will also be home to 15 new attractions including new Sooty themed food and drink outlets and 'The Pier' - home to NEW exciting indoor fun! Indoor fun includes the South West's first interactive Strike Arena, Sooty's Carnival Games, Sooty's Magical Mirror Maze & more! Entrance to Sooty Land is included in Theme Park ticket price and all May Half Term tickets must be pre-booked online and in advance at crealy.co.uk, unless you are an Annual Pass Holder.
2. Have a splash in the Soak Zone
With the weather now getting warmer, Crealy's Soak Zone will also be re-opening for May Half Term so get ready to have some 'splash-tastic' fun and cool off in the Spring sunshine! Don't forget that SPF and a beach towel! Click here to view all rides and attractions (https://www.crealy.co.uk/rides-attractions/category/rides-attractions)
3. Enjoy daytime entertainment including live performances of 'The Sooty Show'

Are you ready to see Sooty, Sweep & Soo live? May Half Term will be host to an exciting calendar of daytime entertainment including live shows on the Piazza Stage and a live performance of 'The Sooty Show' in Sooty's Big Top Showtime - so come along and meet Sooty & Co and be prepared to watch them cause mischief!
4. Explore over 60 rides, attractions & animals
From rollercoasters to waterslides, outdoor adventure play to indoor rides, farm animals to creepy crawlies - there are so many rides, attractions & animals to discover this May Half Term at Crealy Theme Park. So why not come for a ride on Twister Rollercoaster - 310m of twisting, winding track or are you brave enough to drop 40ft on Tidal Wave Log Flume? Click here to explore all rides & attractions. (https://www.crealy.co.uk/rides-attractions/category/rides-attractions)
5. Set up a Direct Debit Annual Pass from £4/month

Upgrade your May Half Term day ticket to an Annual Pass on the day of your visit from just £4/month and enjoy a year of Crealy Adventure. With the opening of Sooty Land and exciting Summer, Halloween and Christmas events - there is no better time to join the Annual Pass community. With Platinum, Gold & Silver Annual Pass options - choose the plan that suits you! Click here to explore Annual Passes (https://www.crealy.co.uk/annual-passes).
Don't forget that all May Half Term day tickets must be purchased online and in advance from crealy.co.uk so secure your ultimate day out today to avoid disappointment! Click here to book (https://www.crealy.co.uk/)
Related
0 Comments