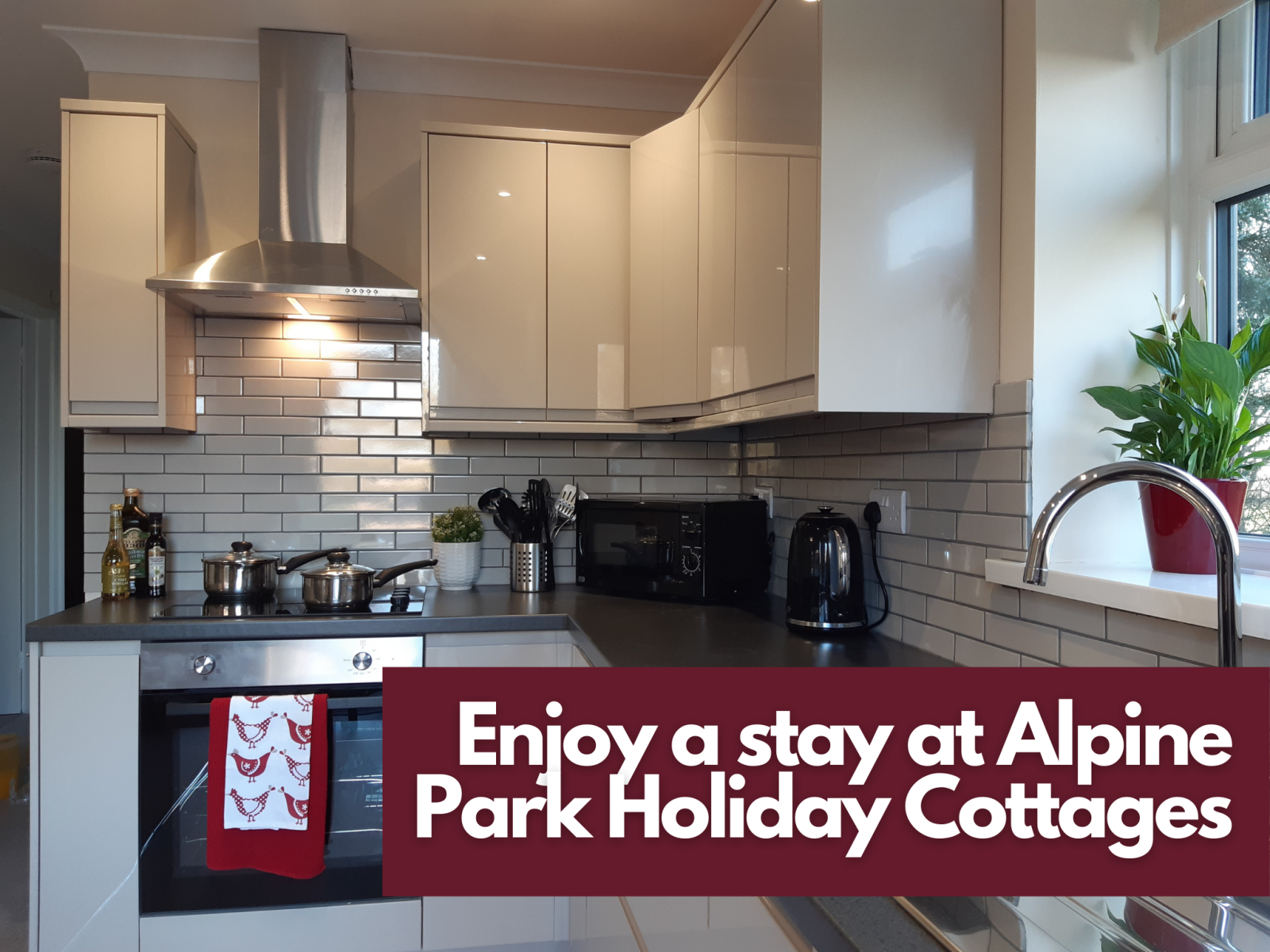 We have owned and run Alpine Park Cottages for the last 16 years. We made the move over the Tamer Bridge back in 2006, after selling the families holiday park in Cornwall, which had been in our family for nearly 30 years.
Located in the heart of East Devon, Alpine Park Cottages is a complex of award-winning self-catering holiday cottages. The cottages are set within 6 acres of lightly wooded parkland, within easy reach of the coastal towns of Exmouth, Budleigh Salterton and Sidmouth, ideal for families and couples wanting to enjoy a relaxing break in Devon
The standard of accommodation that we provide at Alpine Park Cottages is very important to us, which is why each year, over the winter months we make improvements to the cottages and around the park.
This winter we fitted new kitchens into the Premier | 6 person cottages, along with installing more energy efficient boilers, these boilers were also installed in the Comfort | 4 person Cottages too.
When running a hospitality business, you regularly must learn to adapt to the times and guest's requirements. Electric Vehicles are becoming more and more popular, so this winter, we have installed two 7.2 kwh Electrical Vehicle Charging points on site.
We realise that internet speeds are a priority for many guests booking a holiday these days. The days have gone where guests just wanted to check their emails. Now they expect to be able to stream films, play games etc. Thanks to superfast broadband coming to the area this winter, we have upgraded the WiFi system. Guests can now enjoy complimentary WiFi, with speeds of 100mbps in each cottage. This upgrade had allowed for Smart TV's to be installed in all the Premier cottages.
The welfare of our guests has always been important to us. We are hoping that this latest addition to Alpine Park Cottages will never have to used. However, we are all becoming aware of the importance of having a defibrillator close by. Given our location we felt it was important to have a defibrillator on site. The defibrillator is registered with the British Heart Foundation (the circuit) for the anyone in the community to use.
Did you know? If a defibrillator is used and effective CPR is performed within 3-5 minutes of cardiac arrest, survival chances increase from 6% to 74%."
We choose to purchase our defibrillator from Jay's Aim which is an amazing charity based in the South West and we cannot thank them enough for all the help and advice they have given us. Do visit their website to read the moving story behind the charity and how it is making a difference to people living in the South West.
For more inforamtion or to book a stay please visit: https://www.alpineparkcottages.co.uk/
Related
0 Comments