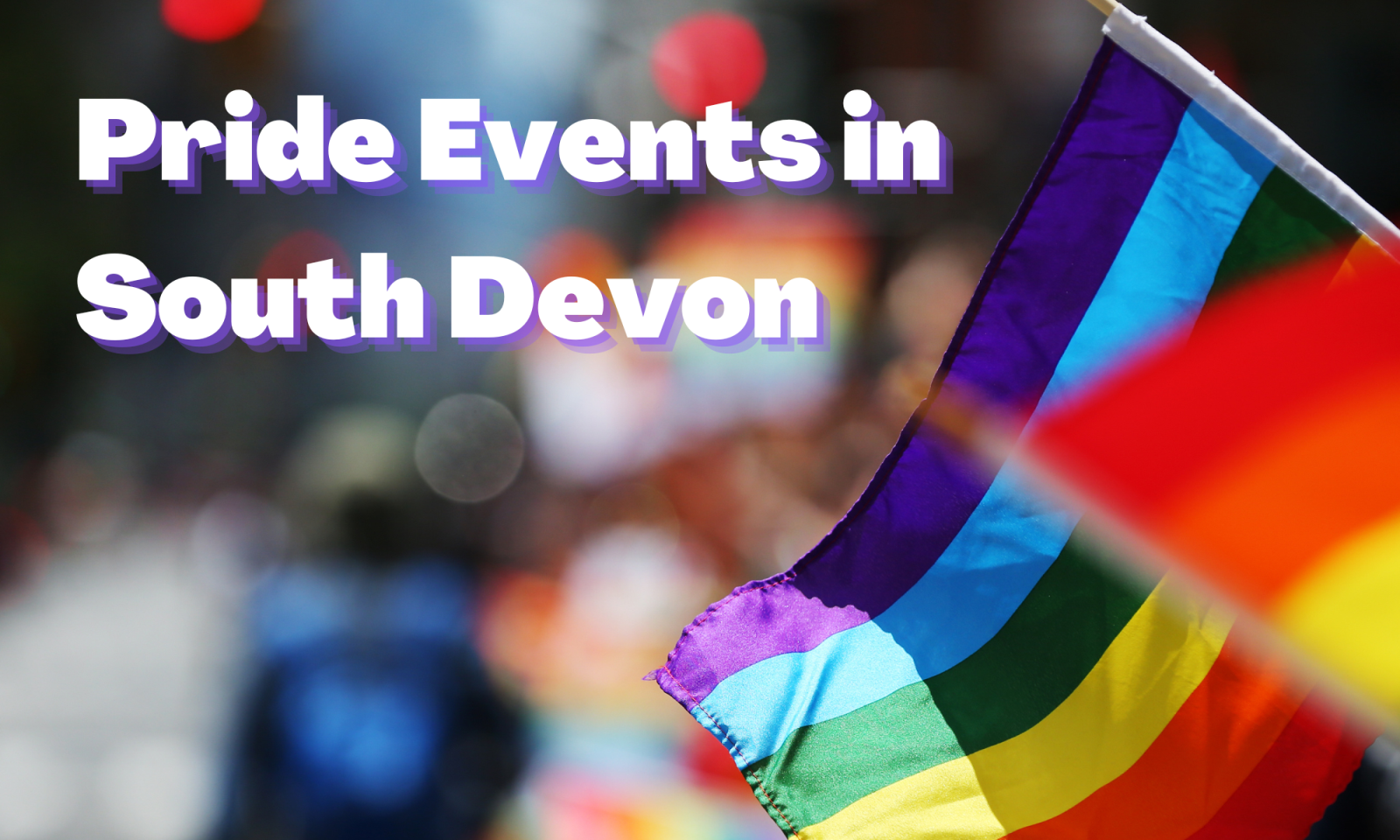 Pride is officially celebrated in June. It's a month where we honour, celebrate and uplift the LGBTQIA+ community, as well as recognise the need for acceptance and equality for those who define themselves as such. Here in South Devon we have a few pride and LGBT+ events happening throughout the month, and later on in the summer so take a read of the list below.
Exmouth Pride – 18th June
Exmouth Pride kicks off at 11am on the 18th June and will be an amazing day of celebrating diversity and providing support for the LGBTQAI+ community in East Devon. Throughout the day they'll have an excellent programme of events and live music from local bands and musicians. They'll also be hosting an after party at the boathouse at 8pm with plenty of fabulous drag acts!
Tavi Pride – 25th June
Tavistock's first ever pride event will occur on the 25th June in the meadows from 1pm. Throughout the afternoon there will a festival-style event and a picnic in the park with music and other family-friendly activities followed by a parade and speeches in the town square at 5:30pm.
Crediton Diversity Festival – 9th July
Held at Crediton Town Square, the Crediton Diversity festival will take place on the 9th July to celebrate the towns diversity, which includes the LGBT+ community. There will be information and advice stalls, music, talks and children's entertainment.
Plymouth Pride – 13th & 14th August
Plymouth Pride will be occurring in August this year, and for the first time ever, it will be a two-day event! Pride in Plymouth has been hosting pride events since 2012 and this year will be their biggest event yet, hosted at Plymouth Albion Rugby Club. They've yet to announce details about the event, but we're certain it's going to be a fun, family friendly event for everyone to enjoy!
Totnes Pride – 3rd September
Totnes Pride takes place in Totnes on the first Saturday in September every year, this year it'll be hosted on the 3rd by Proud2Be. You can expect all their usual events: a colourful high street procession, with a festival and an after party! More details about this will follow.
Teignmouth Pride (10th & 11th September)
The first ever Teigmmouth Pride celebration will take place on the weekend of 10th September. This two day event will offer live music, a street party on Hollands Road and a market on The Triangle in the town centre. Each month, Teignmouth Pride also host a ticket-only drag night at The Brass to raise money for their main pride event.
Exeter Pride (already taken place)
Pride in Exeter often takes place in May but the Exeter Pride charity often throw various other LGBT+ events throughout the year so check their Facebook page for the latest event updates.
We hope you all have a happy and safe Pride month and can celebrate who you are. At Visit South Devon, we do not aim to be political, however, respect and accepting people as they are is a fundamental human right and has nothing to do with politics. If you are struggling with your identity, please seek out the necessary advice to allow you to be your true self. Everybody has the right to love whoever they want.
To stay up to date with all the latest South Devon events, make sure to subscribe to our newsletter, and give us a follow on Facebook, Instagram and Twitter.
Related
0 Comments