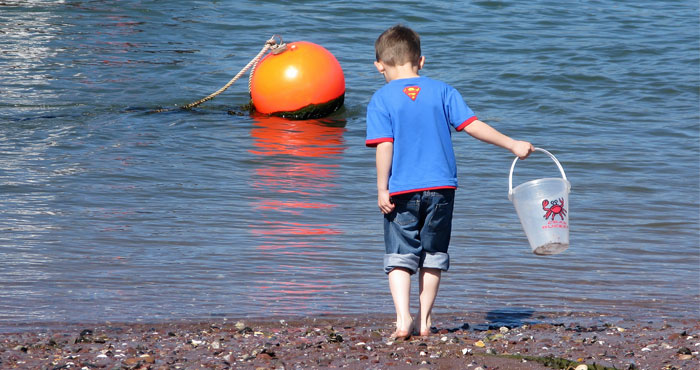 South Devon is full of great activities, attractions and days out ensuring that you have a great time, whether visiting with family or friends.
But not every great day out means you have to spend a fortune.
With many wonderful free attractions open across the region and some great ideas on inexpensive activities, you can ensure that everyone has a great holiday without breaking the bank.
Here are your Top 5 Free Things To Do in South Devon.
To see the ture beauty of the region you need to get out and explore it. There's no better way to do this than taking a walk along the South West Coastal Path. It stretches the whole length of the South Devon coastline pass through towns, villages, beaches and rugged cliffs.
Spending the day at the beach can provide wonderful cheap entertainment for the whole family, from paddling in the tide, shell collecting and sandcastle building. Why not make it a bit competitive and have a sandcastle building competition.
Geocaching is a great way to experience the great outdoors at no cost. All you need is a smartphone or GPS and you could take part in a real-world outdoor treasure hunt! South Devon is perfect for a geocaching adventure, explore the moorland, woodland and coastline for a diverse day out.
There's nothing like going to the beach and discovering what lives below the waves and when visiting South Devon there are two great ways to do this. Check out the rock pools found on many beaches or grab a crabbing line and some bait and head to the nearest quayside.
People watching
If you're looking for a more relaxed holiday head to one of the coastal towns or villages, try some of the tasty Fish and Chips or Ice Creams on offer and spend the day watching the world go by.
Looking for more ideas? Check out our list of 50 free things to do in South Devon.
Related
0 Comments