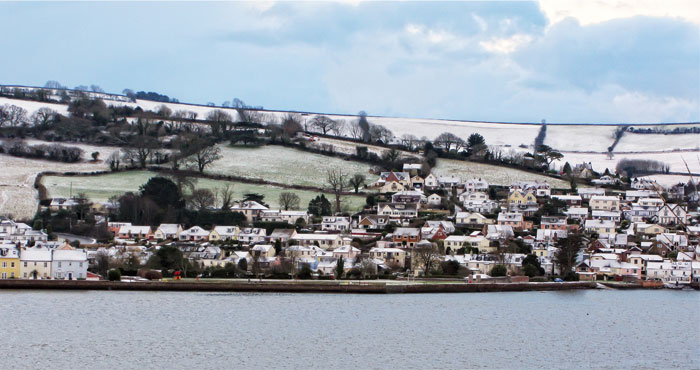 Winter can be a magical time of year and the perfect opportunity to explore what the region has to offer. Whilst the summer might be about beaches, picnics and long warm evenings, the winter months can be spent discovering the regions many hidden gems or enjoying a romantic getaway. The winter months are also far less crowded, giving you space and time to explore at your own pace.
In the towns and most major villages throughout South Devon you will find a museum, library or heritage centre. Take a step inside and learn the fascinating history that has shaped this part of Devon.
After a busy day seeing what South Devon has to offer, there's no better way to relax then with a great lunch, snack or dinner in a country pub in front of a roaring fire.
Some cafes, like Cafe ODE at Gara Rock, have great panoramic views, so you can enjoy amazing food and wonderful views while you stay nice and warm inside.
Exploring the miles of coastal paths isn't just a summer activity. Throughout the year the landscape is forever changing with the seasons meaning that no two visits or walks are ever the same. Seeing the landscape covered in frost or in the winter sunshine really lets you appreciate the beauty of the region.
South Devon towns are home to some great independent shops, high street names and galleries, perfect for hunting out the perfect souvenir or gift in towns like Dartmouth, Ashburton, Newton Abbot or Totnes.
Whether it's off the rocks, a harbour or boat we've been told the best mackerel are caught during winter. If you're not keen on fishing or don't have all the gear, then try crabbing instead. All you need is bucket, a crab line, a net and some bait.
Related
0 Comments