Many of the most tranquil spots in South Devon can be found within the stunning gardens scattered across the region. Some are within the grounds of beautiful houses or Abbeys, some are rustic others more formal; some are small and others cover wide expanses of green space. There really is something for all horticultural tastes to explore.
If a garden tour of the region appeals or you are just looking for a quiet spot for a picnic when on a day out, we've included some of our favourite South Devon gardens below to help you decide which to visit.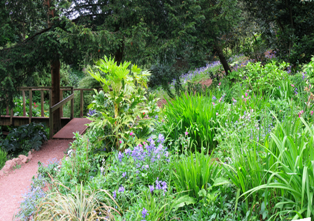 The Dell, Eastcliff Park, Teignmouth
Hidden within the open grasslands of this cliff side park The Dell is a sub tropical garden with three ponds to wander around. It's a peaceful place with beautiful flowers and plants to enjoy whilst walking along the winding paths. There is also a more formal walled garden to explore within the park.
The sheltered coastal location of this stunning house and gardens is an ideal location for exotic planting to thrive. Surrounded by trees and with striking sea views the gardens are a joy to explore and are one of the few National Trust gardens to be RHS accredited.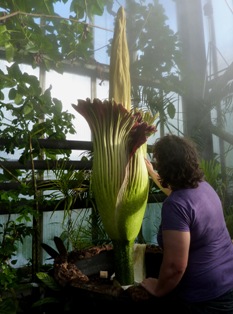 Paignton Zoological Gardens
The Botanical Gardens within the ground of Paignton Zoo boast waterside plants, herbaceous borders, wild flower meadows and the famous Titan Olympia. Conservation is a key role of the plants grown here as well as them being a key part of the exhibits around the Zoo. Combine seeing monkeys and elephants with exploring these stunning gardens.
Bicton Botanical Gardens
Located in the Otter Valley these beautiful botanical gardens span nearly 300 years of horticultural history. These gardens are ideal for the whole family as they include a woodland train ride, nature trail and children's play areas - all with the expansive backdrop of these stunning gardens.
Not so much of a horticultural garden this Victorian walled garden is home to a play area, petting farm, a fantastic fort and picnic area. There is a greenhouse to explore when you visit; one which is now used to grow plants for the onsite Plant Centre.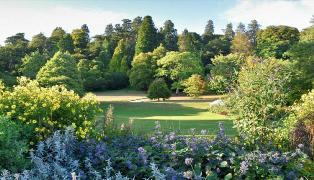 There are stunning countryside views to be enjoyed as you explore these glorious gardens. Take a walk along the wooded paths, beside striking rhododendrons and discover The Bear Hut, named due to housing a black bear called Tom in the 1860's and the Ice Hut, used to store Ice for the house in the 19th Century.
Dartington Estate Gardens
The Dartington Estate boasts 1,200 acres, located at its heart are their Grade 2* listed gardens. There are a plethora of historical and artistic features to explore from a Henry Moore sculpture to a yew tree which is over 1,500 years old and The Bridge, designed by British sculptor Peter Randall-Page.
Buckland Abbey
Set within the Tavy Valley you'll enjoy meadows, orchards and woodland when visiting the gardens at Buckland Abbey. The Cider house gardens offer herbaceous borders to explore and a 'secret' wild garden. There's an Elizabethan and Kitchen Garden to discover as well.
Ugbrooke House Gardens
Designed by Lancelot 'Capability' Brown these serene gardens are home to two stunning lakes set within a natural landscape, surrounded by striking trees. There are also a Courtyard, Spanish and Chapel Gardens surrounding the house which are home to stunning plants, in keeping with Capability Brown's original plans.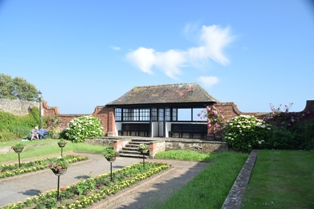 Connaught Gardens, Sidmouth
These award winning walled gardens are located on the cliffs in Sidmouth, with mature trees, ornamental shrubbery, municipal bedding and some rare plants to be discovered. Exit the park via Jacobs Ladder, a set of tall white steps that lead down to the beautiful beach below.
Related
0 Comments