Guest Blog Post - Dartington Arts
'To love and be loved is one of our most basic human needs and rights and this festival moves beyond toleration to celebration of our differences.'
Ceri Goddard – co-curator of A Dartington Outing
Nestled in the heart of South Devon's beautiful countryside, a social revolution is taking place. Dartington Hall is putting on a festival of live and visual arts, film, and community and family events to celebrate all things queer in the modern world. From an evening of music by Noel Coward with the fantastic Stefan Bednarczyk, to hard-hitting and provocative arts installations exploring the HIV+ body, and everything in between, there's something to tickle everybody's fancy.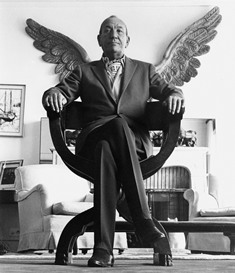 Seeing queer art of this calibre is rare outside of large urban centres, and the team at Dartington are confident that this is the first large-scale LGBTQ arts festival of its kind to come to the South West. Lisa Gornick is fresh from a sell-out run at London's Barbican, and will be performing her one-woman live-drawing show entitled What (the f**k) is lesbian cinema? for one night only at Dartington. Not to be missed!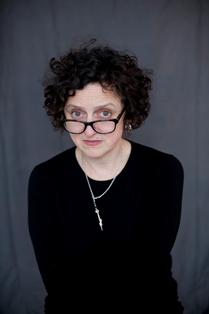 Ceri Goddard, the curator of the festival, says:
"We are showcasing traditional queer culture but have also broken the male, pale and stale mould – with artists and content reflecting a diversity of queer loves and lives."
This celebration of diversity is clear from one glance at the events listing. Bisi Alimi, famously the first Nigerian ever to come out on television, gives an intimate performance of one-man show 'Africa's Future Has No Place For Stupid Black Men', which explores the daily challenges of being LGBT in Nigeria.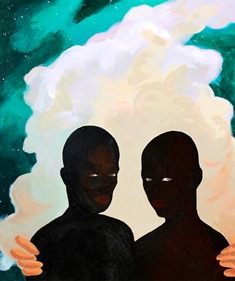 Closer to home, you can come and see local photographer Beccy Strong's portraits of the trans community in her Devon homeland. Whatever your experience, there will be something new to be seen, felt, and learned at A Dartington Outing.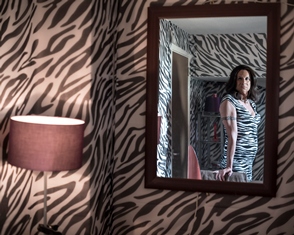 While the programme doesn't shy away from the outrageous (check out Tom Marshman's queer cabaret night to close the festival!), it's clear that the primary aim has been to embrace love in all its forms. A highlight for families, whatever their makeup, will be the rainbow-themed tea party on Sunday 24th. This along, with all of the visual arts offerings AND poetry slam with LGBT poet laureate Trudy Howson, are entirely free. It really is all about spreading the love.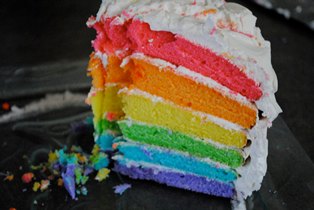 On top of all of this, the programme of seven films is a who's who of queer cinematic history. Learn about the lost story of gay civil rights activist Bayard Rustin, enjoy the sensuous beauty of the hugely popular Blue Is the Warmest Colour, or, if you fancy something more general, check out Queerama, a film created from a treasure trove or archived stories and experiences in the 50 years since the partial decriminalisation of homosexuality.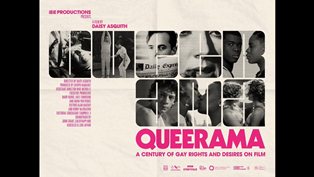 As well as being a direct response to this, the festival is a natural progression in the long history of social justice and equality work at Dartington. Starting with the famed Elmhirst experiment in the 1920s – an initiative centred on community-building through the arts – Dartington has become home to a multitude of charitable ventures over the years, providing shelter for refugees, work and support for ex-offenders, and generous help to emerging young musicians through the annual International Summer School and Festival.

After a phenomenal year of representation for LGBTQ people, A Dartington Outing looks both to consider where we've come from, and to push forward and think about what lies ahead for queer communities around the world.
Lives that are male, female, neither or both; black, white, young, old, citizen and stateless, atheist, believer, rich or poor. Lives lived freely, within social confines or completely hidden. All are welcome and celebrated at A Dartington Outing. So whether you are itching to see yourself represented through the arts, or want to experience and learn about the challenges and joys of queer life for the first time, check out all the events on the Dartington website.
The box office is open… are you?
Find all details about A Dartington Outing on the Dartington Hall Trust website
Dartington Outing takes place from the 21st - 29th September 2017
Join the Facebook event for all up to date information.
Follow @DartingtonArts on facebook and twitter.
Related
0 Comments