Guest Blog Post - Harry Bower (BrixFest 2018 Chairman)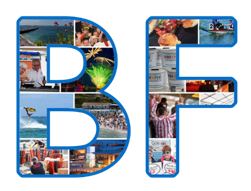 BrixFest, in Brixham, Devon, was founded in 2011 by a group of local business people in an effort to re-launch an existing event which celebrated the town's culture. The event was launched in 2012 to coincide with the Queen's Diamond Jubilee with an emphasis on local live music, artistic talent and free family activities. Now in its seventh year each Whitsun May bank holiday weekend BrixFest welcomes thousands of visitors.
I remember back in the winter of 2011, as a 16 year old young volunteer at the Brixham Youth Enquiry service, being invited to the first ever BrixFest meeting. We sat a talked about what made Brixham so unique and special – and how we could capture that in a community-oriented family festival. BrixFest was the result. That first year was a huge learning curve for everyone involved, and as relative novices to the world of event-management the committee learnt a lot. We grew, recruited more members of our diverse and enthusiastic community and began to attract national attention. In 2015 we won two awards in South Devon, for best Tourism Business and Tourism Event of the Year.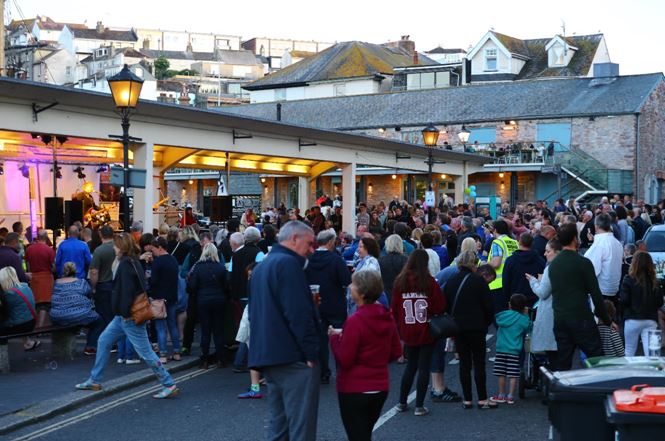 Crowds enjoying local live music at BrixFest 2017. Photo Credit: Matthew Clarke Photography.
The BrixFest strapline is 'celebrating Brixham, past and present', and in 2018 we hope to take the festival back to its roots, really focusing on that goal. As usual we'll have heritage craft demonstrations taking place such as withy pot making and knot tying: plus cooking demonstrations from local chefs preparing the best of Brixham seafood on-stage – and yes, the audience do get to try the food! This year we're also starting a brand new project in conjunction with a number of community businesses in the town including Up & Away Vision Drone Company, Emberlense Film Company and Dramatically Different, a young person's drama group. Together with BrixFest, the alliance will bring children from the town together to explore 'what Brixham means to me'. These thoughts and feelings will be captured through either film, photography or performing arts and then displayed at the BrixFest 2018 Children's Day on Monday 28th May. The hope is that the project helps to inspire young people about their surroundings, equipping them with the skills and ability to appreciate their town's history and culture.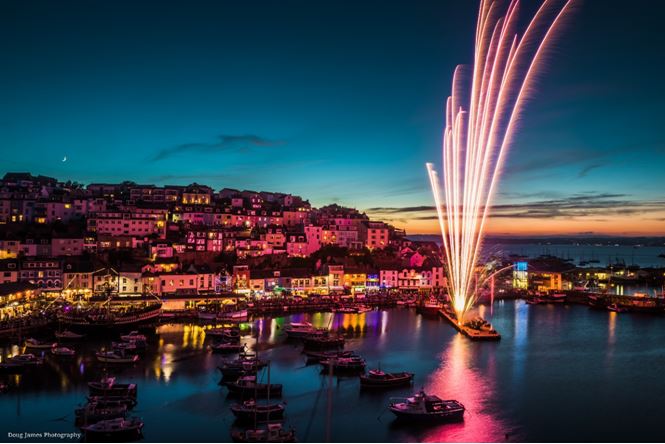 Fireworks at BrixFest 2017. Photo credit: Doug James Photography.
Ultimately, the festival relies purely on financial support from local businesses, corporate sponsorship and of course: every penny counts in the collection buckets over the weekend. We'd like to take this opportunity to say thank you to everyone who helps make our community event possible: the community! If there's anyone reading this who'd like to get involved and wants to find out more about the attractive sponsorship packages we have to offer: please get in touch by emailing Harry: contact@brixfest.com.
BrixFest 2018 runs Saturday 26th – Wednesday 30th May, and will be bigger and better than ever. We can't wait for you to see what we have on offer and get involved. Full details on the website – www.brixfest.com. See you there!
Related
0 Comments