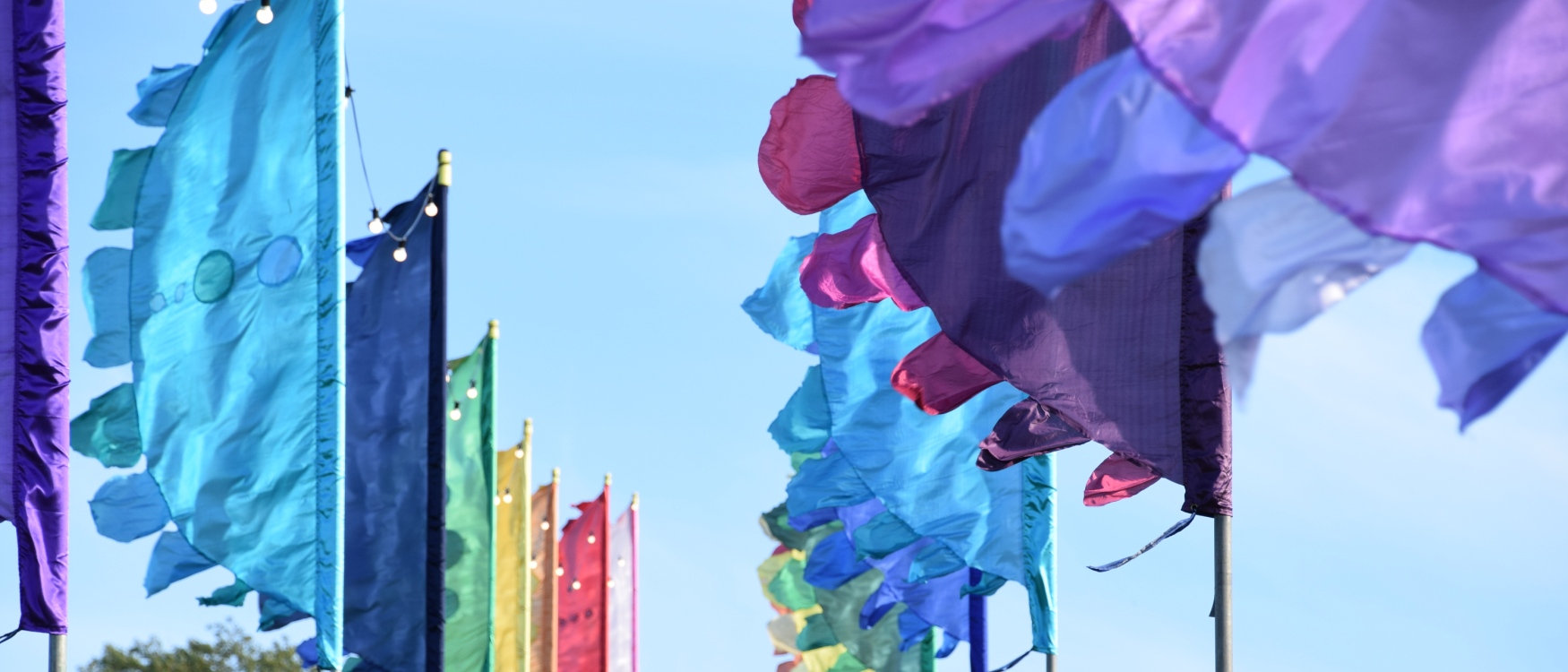 Golden sands and cerulean seas, undulating countryside and welcoming communities; what better place to enjoy a music festival than in the stunning South Devon? In this part of the region we boast some of the greatest music festivals all throughout the year, whether you're a die-hard EDM raver, jazz enthusiast or 80's fanatic, we'll have just the music festival for you, set in some of the most idyllic destinations in the UK. Read on to have a look at our Top Ten Music Festivals in South Devon...
Part of the Exeter Festival of South West Food and Drink, live bands will be playing throughout the day as part of the main food and drink festival as well as having a separate evening event, Exeter Beats which will see a host of fantastic music acts joined with more great food and drink! For more information please click here or to read our guest blog post about Exeter Festival of South West Food & Drink, please click here.
This annual three day music festival brings Dartmouth alive with acts performing at a variety of venues throughout the colourful town. Dart Music Festival is an extremely popular event and it's even free! To learn more, please follow this link.
A two day favourite held at Newton Abbot Racecourse, Lemonfest sees top local DJs as well as musical acts from further afield come together to bring non-stop dancing and festival antics over the weekend. Find out more about Lemonfest here.
If you're a fan of the 80's then this one's for you! Set in the grounds of Powderham Castle, Let's Rock Exeter boasts a stunning line up of well known artists to take you right back to the retro era, a jam-packed neon day out! More information about the event can be found here.
This award-winning family friendly festival in South Devon is a firm favourite with locals and visitors alike. Glas-Denbury is a two day magical event where friends and families gather for a colourful, fun, Devonshire do! Further details regarding Glas-Denbury are available here.
Taking place on the breathtaking landscape of Dartmoor National Park, Chagstock combines idyllic surroundings with great music and a friendly atmosphere. Well known artists take to the stages alongside local acts and other performers to deliver a beautiful weekend. To find out more about Chagstock, please click here.
Over the course of four weeks, during the day Dartington Hall opens its doors as a summer school for musicians; by night, the school is transformed into a music festival like no other with the professional tutors taking the stage and occasionally students as well. For more information, follow this link.
Widely renowned as one of the oldest and best folk festivals in the UK, Sidmouth Folk Festival welcomes big name acts, dance displays and tens of thousands of visitors each year to the gorgeous coastal resort of Sidmouth. Please click here for further details.
Another award-winning South Devon festival, Beautiful Days is set at Escot Park, between Honiton and Exeter. An eclectic mix of musical acts and plenty of activities to enjoy over the course of three days, you will not leave disappointed. For more information about Beautiful Days, please click here.
The annual jazz and blues festival is held in venues throughout the picturesque seaside town of Teignmouth. Local and national artists join in for a weekend of musical fun at Teignmouth Jazz Festival. To learn more about the event, please click here.
With so many diverse music festivals in South Devon it's easy to find something the whole party will enjoy and rest assured, you will not be disappointed! A festival not really your thing? Have a browse at all of the music events going on in South Devon here, or alternatively look through our festivals page here to see what other types we have on offer in the region.
Related
0 Comments