Guest Blog Post - Helen Follett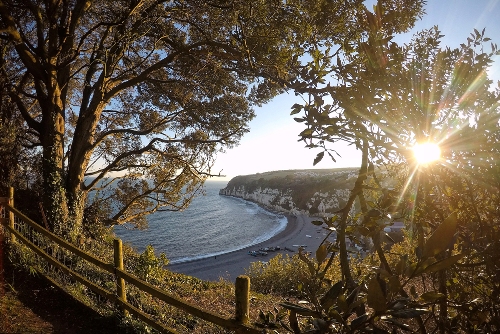 I already know how special Beer is but when I heard the judge's comments on Channel 4's Village of the Year competition I was bursting with pride. Beer got into the final due to their many accolades, amongst which were -
- This is a truly splendid village – it's in a stunning setting within a sheltered bay with one of the last fishing fleets in the UK, where the catch of the day is landed on the beach as it was over 100 years ago
-
It's situated in an Area of Outstanding Natural Beauty and part of England's first World Heritage site
- It's got the balance right; there's a village community underneath the tourist destination
- It's a quintessentially British village and slightly eccentric
- It has extraordinary traditions; lace making was brought over by Flemish refugees and this tradition has carried on and passed to new generations
- The first cinema Wurlitzer organ was brought over from the US in 1924 and is housed in the village Congregational Church. It's amazing to hear this fabulous instrument that was used to accompany the silent movies of old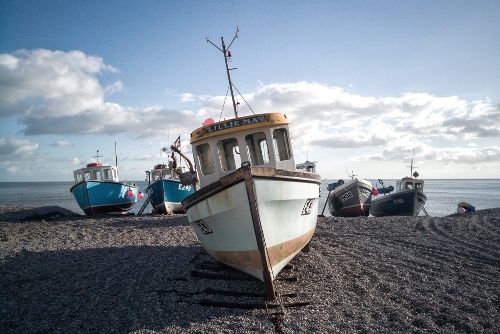 Penelope Keith who hosted the show visited Beer twice last summer for the filming and her summary was so fitting "it sounds like something served in a pub – it's frothy, tasteful and so lovely it can make you unsteady on your feet".
Unfortunately, Beer just lost winning the title to Broughshane, a lovely village in Northern Ireland but we're still the best English village - come and see for yourself. You can even have a pint of Beer in the Barrel of Beer, in Beer!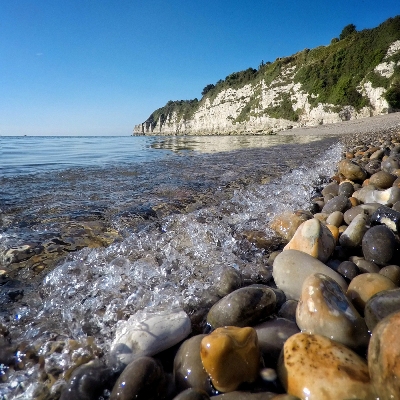 Written by Helen Follett - Helen Follett leads the Beer Coastal Community Team which exists to support Beer to continue to prosper for people who live in the village, local businesses, day trippers and tourists. She is also the Chief Holidaymaker of The Folletts at Beer, three holiday cottages with stunning sea views out to Lyme Bay.
Photo credits: Alex Moorehead - Alex Moorehead is a photographer who enjoys capturing landscape photographs, especially by the coast, with Beer & East Devon his favourite spots to cover. His portfolio also includes cycling & portrait/fashion photography which are areas he likes to capture when the opportunities arise.
Related
0 Comments