Guest Blog Post - Helen Follett (Local resident of Beer)
The month of August in Devon sparks the start of coastal towns and villages regatta events and Beer is no different. This week long annual event for all the family kicks off on Friday 10th August with Devon based Area 52 playing in the Mariners Hall. From then on it's fun and games all week.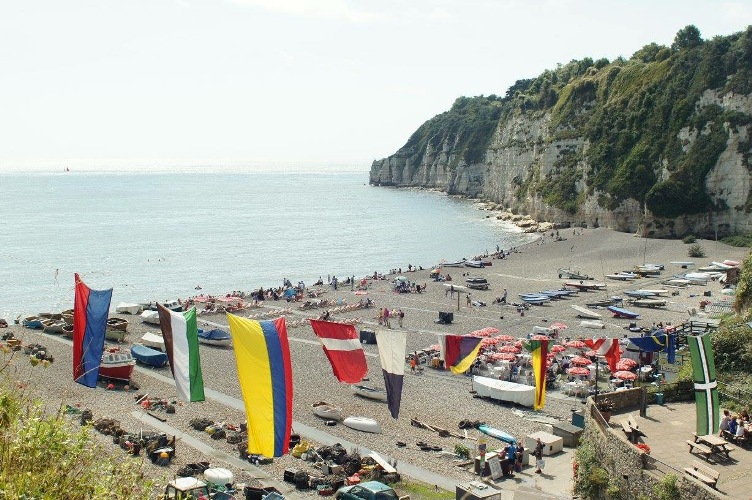 The Regatta tradition first started in 1913 when it was a one day event with sea sports taking place in the morning and land sports in the afternoon followed by a dance. It's evolved over the years and is well known by many for the infamous barrel rolling down Fore Street on the Tuesday evening, and also for the stunning Regatta fireworks on Beer beach on the Thursday evening. The hotly contested fancy dress competition (also on the Thursday) is honestly the best I have ever seen. Last year we had well over 30 entrants in the various categories!
At the heart of the festival are the sailing races for the working boats, The Beer Luggers. With their distinctive red sails they are a sight to behold on the water. There is also a small boat angling competition on the Saturday with a Big Breakfast hosted by the local Scouts. Saturday is rounded off with a recital by the Honiton Town Band and a BBQ for all at the Beer Sailing Club.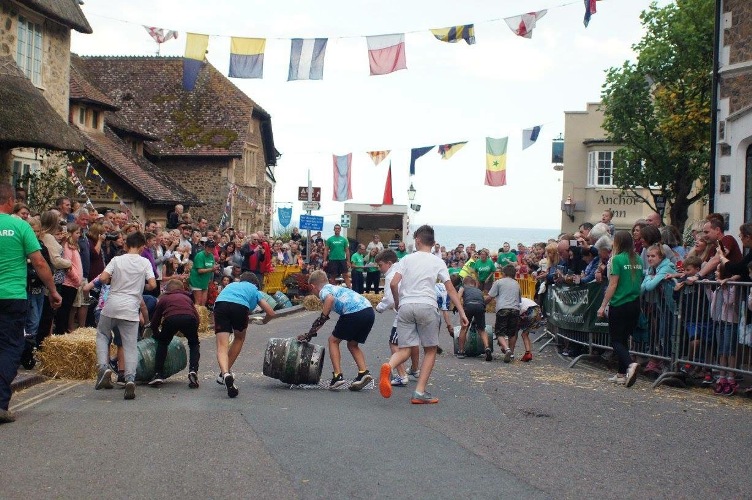 If you want to get out on the water yourselves you can take part in the Kayak and Canoe fun on the Monday or if you don't want to steer go out with Simon Bartlett who runs fishing trips off the beach. My personal favourite day is Thursday when there's more sailing and wonderful home made rafts that are decorated by the locals. Last year we had the Red Arrows and Toy Story so who knows who's going to appear this year………
The full line up of events is detailed in the Regatta programme which is on sale now in the village, or you can make contact through the Regatta Facebook page and I will post one to you. It's one of the best weeks to be in Beer.
You'll find me selling raffle tickets all week and serving Devon cream teas on the Wednesday at the Sailing Club, obviously CREAM FIRST! Come and say hi and take part in all the fun.
Written by Helen Follett - Helen Follett leads the Beer Coastal Community Team which exists to support Beer to continue to prosper for people who live in the village, local businesses, day trippers and tourists. She is also the Chief Holidaymaker of The Folletts at Beer, three holiday cottages with stunning sea views out to Lyme Bay.
Photo credits: Fiona Gage
Related
0 Comments