Guest Blog Post - Helen Follett (Local resident of Beer)
I'm writing this at the beginning of October, sitting on Jubilee Gardens, looking out to our beautiful beach having just had the most wonderful 'Indian Summer' in September. I love Beer in the autumn. The leaves on the trees on the South West Coast Path are changing, people are tidying their beach huts following the best summer for a long time, and the many clubs and societies are back in full swing after the summer.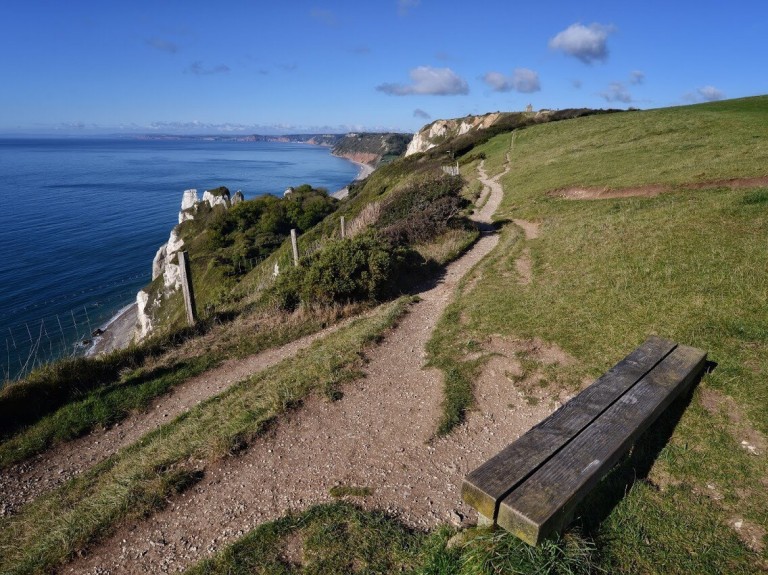 Photo credit: Alex Moorehead
Many might think that Beer goes to sleep in the low season but actually it's the opposite! There are still things to do here. The brook still flows, the fishermen on the beach still go out, there are still walkers and cyclists visiting the village and with the continuing good weather Beer remains a great base for exploring the rest of Devon.
The 21st Rhythm and Blues Festival takes place from Friday 12th to Sunday 14th October with bands playing in The Mariners Hall. 'Blues in a Beautiful Place' was started by Jim Riley in 1998 and people return year after year to what they describe as 'surely the best little festival in the UK'. To buy tickets visit www.beerblues.co.uk.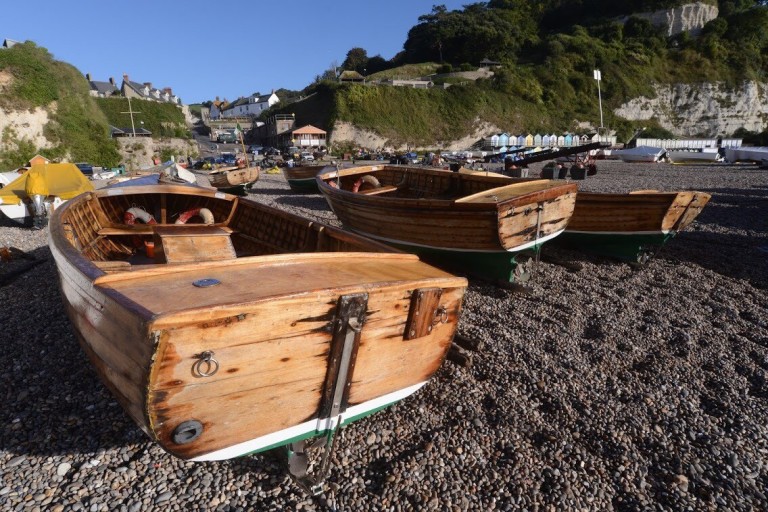 Photo credit: Alex Moorehead
Beer will also go Batty for half term with a special bat event at Beer Quarry Caves. This is a vast man-made complex of underground caves which was created by years of quarrying our famous Beer stone which can be found in St Pauls, parts of Westminster Abbey and the Tower of London.
On Sunday 28th October the caves will be holding a Bat Tale and Cave Bat Hunt which is suitable for children aged 5 to 11 years. A.S. Mills will be reading 'Bobby the brown long eared bat' and there will be Bat craft and a cave bat hunt. Tickets are by donation and must be booked by emailing Karen at info@beerquarrycaves.co.uk.
There's also lots going on at Pecorama in October – www.pecorama.co.uk During half term; 22nd to the 26th October there will be fun and games in the marquee with Terrible Tess and Beastly Bob and you can ride the Beer Frights Ghost Train if you dare!
East Devon is particularly glorious in the Autumn so come and see us soon.
Written by Helen Follett: Helen Follett leads the Beer Coastal Community Team which exists to support Beer to continue to prosper for people who live in the village, local businesses, day trippers and tourists. She is also the Chief Holidaymaker of The Folletts at Beer, three holiday cottages with stunning sea views out to Lyme Bay.
Photo credits: Alex Moorehead is a photographer who enjoys capturing landscape photographs, especially by the coast, with Beer & East Devon his favourite spots to cover. His portfolio also includes cycling & portrait/fashion photography which are areas he likes to capture when the opportunities arise.
Related
0 Comments