Guest Blog Post - Darwin Escapes
South Devon offers the perfect playground to explore with your dog!
With endless pet friendly attractions, fascinating walking routes and a wide range of things to do along the coast, South Devon really is the place for pet friendly holidays.
Read on to discover our top 5 tips for making sure you have the best possible pet friendly break in South Devon…
1. Explore the Pet Friendly Beaches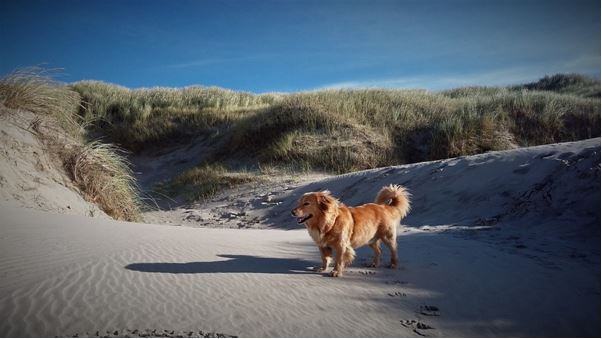 With Devon's south coast offering endless sandy beaches, there are any number of beaches you can discover, including the Dawlish Warren beach in Teignbridge, which offers family activities and attractions, or opt for Goodrington Sands for a long stretch of golden sand, just outside of Paignton.
Wherever you choose to explore, you and your pup will enjoy the beach and beautiful sea views at the number of dog friendly beaches in South Devon.
2. Enjoy Pet Friendly Pubs
We know you wouldn't want to leave your beloved pup behind while you enjoyed a pub lunch, and with a number of pet friendly pubs in South Devon you don't have to.
Head to Newton Abbot and visit the picturesque Elizabethan Inn, which serves delicious food and refreshing drinks. The traditional George Inn offers a wonderful pub lunch and a wide range of beverages, as well as The Grove also serving delicious meals and refreshing drinks, all in pet welcoming and friendly atmospheres.
3. Relax in Luxurious Pet Friendly Accommodation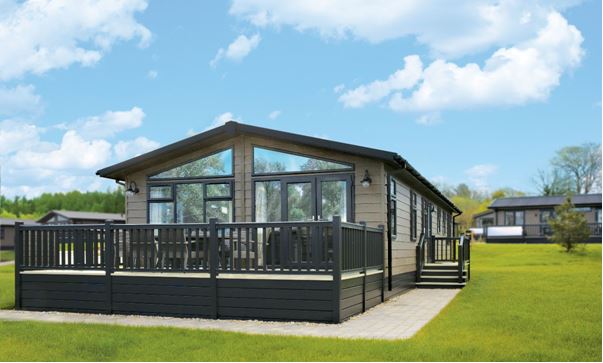 In years gone by, pet friendly holiday makers would often have to settle for second best when it came to the quality of the accommodation available to them.
This is not the case anymore with Hawkchurch Resort & Spa offering luxurious 5 star accommodation in Axminster to pet owners, near Lyme Regis in South Devon.
There is a wide range of pet friendly lodge accommodation at this beautiful Darwin Escapes location, with the lodges coming fully equipped with everything you could need for a self-catering holiday. Including fully fitted kitchens, luxurious bathrooms, large living areas and sumptuous bedrooms, as well as soothing hot tubs available on selected pet friendly lodges.
Hawkchurch also offers 5 star facilities, with a Hydrotherapy pool, spa facilities, on park Ezina Spa, Bistro Restaurant and state of the art gym all available.
4. Discover Dog Walking Routes
Explore South Devon on foot with your best pal by your side, whether you choose a long distance coastal walk along the Jurassic Coast, or opt for shorter, picturesque walks.
The before mentioned Hawkchurch Resort & Spa even has a dedicated dog walking path around the park itself, offering beautiful views of the magical Axe Valley!
However, if you are not staying at Hawkchurch, you could head out to Kingsbridge and walk Bolberry Down for beautiful sea views. Noss Mayo & Revelstoke walk in Plymouth is a picturesque stroll through an idyllic coastal village, with Roundham Head walk offering a wander with unbeatable views in Paignton.
5. Find Dog Friendly Attractions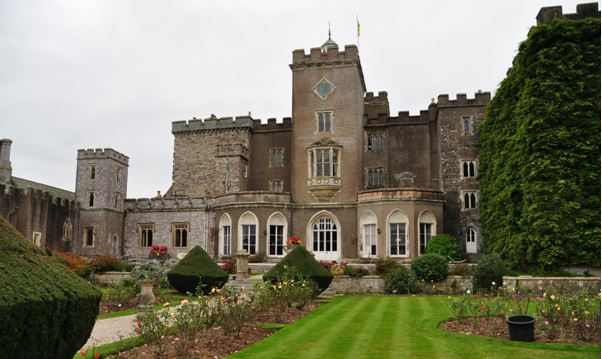 There are an endless number of dog friendly attractions to visit in South Devon, from castles to tea rooms, waiting to be explored by you and your pup. Head to Newton Abbot and visit the spectacular Becky Falls Woodland Park, for views of a waterfall and a nature walk, don't miss the nearby House of Marbles, where you can learn about 4000 years of glass history and so much more, for free! Explore Powderham Castle with your dog in tow and learn all about the history of this beautiful fortified manor house.
Pet friendly holidays in South Devon offer you the freedom to explore this picturesque region, with your best, adventurous and most enthusiastic pal along for the journey! Discover picturesque coastal walks, delicious pub grub, historical attractions and luxurious pet friendly accommodation in South Devon on your break away!
Other Posts You Might Like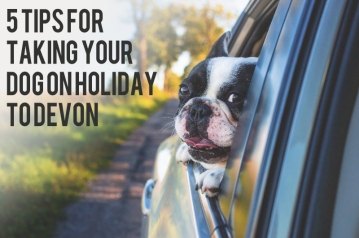 Related
0 Comments