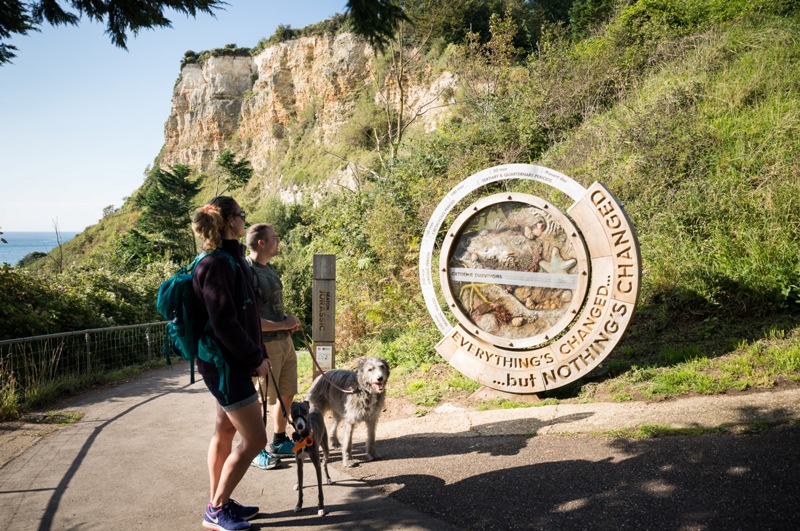 Guest Blog Post – Seaton Town Council
As walking routes go, Seaton in East Devon has a lot to offer ramblers. With a stunning mix of coastal scenery, wildlife and country views the town itself is an idyllic stop off for mid walk lunches, drinks or simply for a break. As we get ready to embrace spring, now is the perfect time to dust off the walking boots and start planning a route.
A gateway to the Jurassic Coast, Seaton offers visitors some of nature's most beautiful scenery. The town is blessed to have the Seaton wetlands nearby but also an array of independent cafes and shops offering walkers a place to refuel and relax.
Seaton Town Mayor Ken Beer said "nestled in a beautiful part of East Devon, it's easy to see why Seaton comes out top in terms of walking destination or a stop off point. We have the picturesque Jurassic Coast on our doorstep, as well as impressive areas of nature at its finest at the Wetlands. Our town is proud to be home to a range of independent cafes and shops, providing walkers with all the necessities to make their day pleasant, entertaining and fun!"
The South West Coast Path and East Devon Way offers some fantastic walking routes for all abilities and experience. Whether you are wanting to take a short walk or stride out on the cliff tops, you'll find outstanding views, picturesque harbours, tranquil estuaries and secret coves – all within Seaton.
Walkers looking for something challenging, this route starting in Sidmouth is a great way to explore the East Devon Area of Outstanding Natural Beauty finishing up in Seaton. Take a look at the route here: https://www.southwestcoastpath.org.uk/walksdb/180/
For those looking for a more leisurely walk, follow the Colyton to the Sea Linear walk. This 3.4 mile walk will take you along the Coly River through the Axe Estuary Wetlands arriving in Seaton. Return by foot, bus or the fantastic Seaton Tram. Take a look at the route here: http://www.eastdevonway.org.uk/colyton-seaton-linear
To keep up to date with Spring in Seaton visit our website here: https://www.seatondevon.org/ or follow our social media channels below:
Facebook: @VisitSeatonUK
Twitter: @VisitSeatonUK
Instagram: @visitseaton
Other Posts You Might Like
Related
0 Comments