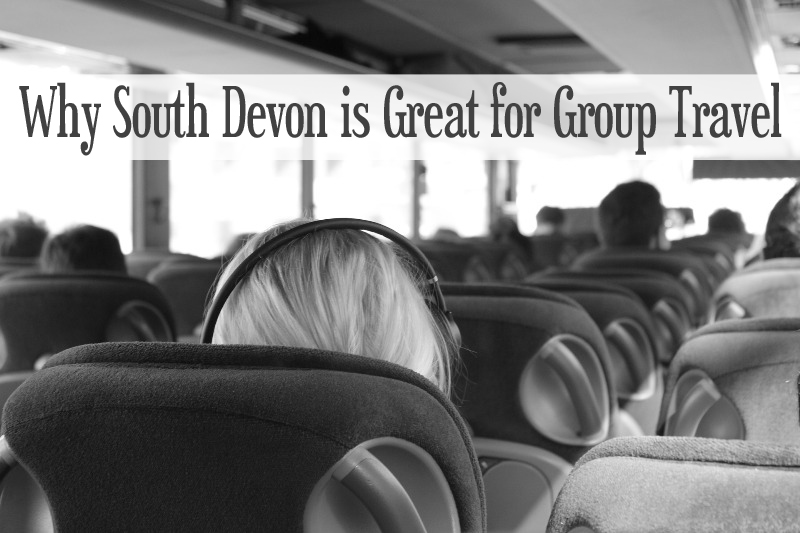 Whether you're looking to set up a regular coaching holiday package to the region or want to plan a one off trip for your local sports team or neighbourhood club, South Devon has many great reasons why it is ideal for group travel.
A County for All Interests
Whether you're a group with keen historical interests, are looking to explore gardens and stunning landscapes or want to enjoy the buzz of city centre shopping and nightlife, you can build your perfect coach trip itinerary in South Devon.
From coastal watersports to countryside adventure activities such as kayaking, sailing, climbing and mountain biking routes. From days out at the races and spa retreats to visits to historical castles and grand houses, boat trips, steam train rides or hot air balloons, the list is endless. Visits to vineyards and breweries for the older guests and farmyard adventures and theme parks for younger ones, every type of interest can be catered for in South Devon.
With so much on offer, your group or coach party can visit the county time and time again and will never be short of places to explore or new destinations to add to your itinerary.
With a stunning coastline which incorporates sheltered coves and stretches of wide open beaches as well as rugged cliffs, picturesque harbours and bustling coastal communities. All flanked by miles and miles of some of the country's best countryside, including three Areas of Outstanding Natural Beauty and a National Park, your choice of coach party stopping points are endless.
You could look to combine overnight stays or day trips in a mixture of rural or seaside locations or spend the majority of your time discovering just what one of these natural gems has to offer. But no matter where you choose to visit, one of South Devon's many fabulous towns, villages or one of our two majestic cities won't be far way.
The M5 is the main road route into the county and it runs into the very heart of the region, feeding into the A38 just south of Exeter. The M5 starts just north of Birmingham and links the north and midlands with the beautiful rolling hills of Devon. It's intersected just north of Bristol by the M4 which provides easy access to South Devon for Wales and the South East. The other main routes into East Devon are the A303, A35 and A30 which offers great road access from the south coast.
Devon is known for its rural roads and country lanes, but we have many A roads and dual carriageways criss-crossing the region making your trips to the many towns and villages a breeze.
With such varied attractions and scenery on offer it should come as no surprise that the accommodation you can find here is just as wide-ranging. From holiday parks with luxury caravans and lodges to boutique hotels, as well as affordable and group friendly spaces, no matter if you want to book your group in to a coastal, countryside or town centre setting, South Devon has a great range of group travel accommodation on offer.
If you're looking for inspiration of where to visit in South Devon, make sure you're following our Instagram account here where we share stunning images of this beautiful region. And if you've got photos you'd like to share with us, use #southdevon, #visitsouthdevon or tag us using @visitsouthdevon, we might even feature your picture on our feed!
Other Posts You Might Like
Related
0 Comments