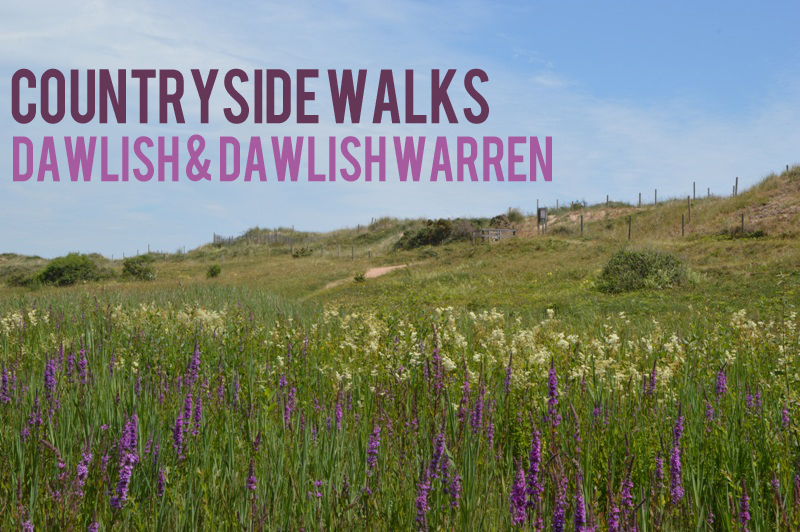 Dawlish and Dawlish Warren might be best known for their seaside locations and great family friendly beach fronts, but they are also surrounded by some great countryside and Devonshire scenery making them great locations for both a beach day out and a wildlife spotting walking break.
Within easy reach of both resorts there are several nature reserves and country parks which are the ideal destination whether you're after a short wander or a longer stroll.
Dawlish Countryside Park is a 65 acre public open space filled with wild countryside and walking paths which was opened in 2017. You can explore the park on an hour-long route which takes in the panoramic views of the surrounding countryside and town or for a shorter stroll you can follow a more gentle route past the Bird Feeding Station to the Coffee Curve seat where you can find sea views. With a number of meadow paths available you're free to make your own route around the park and enjoy spotting the native species which call the wildflower grassland, scrub and woodland home. There is a free car park on site and a number of pedestrian access points which can be reached by public transport or by walking from the resort.
Dawlish Warren National Nature Reserve is located between the sea and the Exe Estuary in the heart of this popular resort. The reserve is made up of sand dunes, ponds and wildflower meadows with a number of paths leading around the site which has been designated as a Special Area of Conservation (SAC). Countless birds, plants and insect species can be found throughout the reserve making it a fascinating place to explore and enjoy a walk.
Oaklands Wood is located to the south of Dawlish just off John Nash Drive and makes a great woodland stop off point if you're heading to Teignmouth, Newton Abbot or along the coast. The woods were originally planted in part of the grounds of Oaklands House but are now open to the public. There is an extensive network of paths through the sweet chestnut, beech, oak and sycamore trees and the area is rich in birdlife, fungi and spring wildflowers.
Warren Copse can be found just off the A379 on the road between Dawlish and Dawlish Warren making it great to visit from either resort. The site is also known as Marine Plantation and was originally planted for timber production. The original trees along with native species including sweet chestnut and Monterey pine now provide a valuable habitat for woodpeckers, jays and other woodland birds and animals. There is a circular footpath around the copse which allows you to explore this woodland habitat.
Keep up to date with all things South Devon by following us on Twitter here and liking our Facebook page here.
Other Posts You Might Like
Related
0 Comments