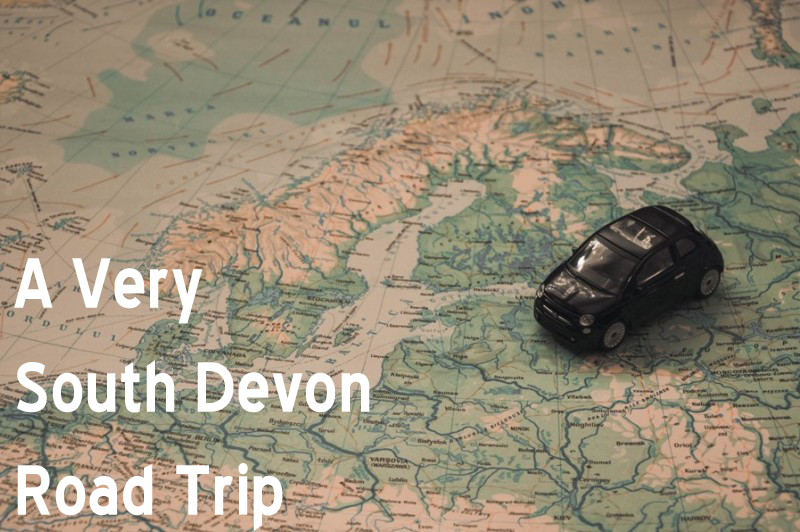 Guest Blog Post - Alex Chambers*
South Devon has some of the most beautiful countryside that England has to offer and is the ideal destination for a family holiday or romantic getaway. Perhaps it is most famous for the 22-mile stretch of coast known as The English Riviera. This area, beloved by visitors since Victorian times, boasts delightful seaside resorts, rocky coves and picturesque villages, but it would be a mistake to think that this is the only attraction South Devon has to offer. South Devon stretches from the Cornish and Dorset borders and across the southern edge of Dartmoor and within its confines are to be found innumerable delights for the curious tourist who is willing to take time to explore off the beaten track.
For many of us our daily commute to work, by car, can be a stop start torment, so it's easy to forget that driving can be a delightful way to experience unfamiliar countryside. Being able to dawdle and stop where and when you want is one of the pleasures of holiday driving and getting lost on country lanes becomes a pleasure rather than a problem.
If you are intending to explore the countryside by car it's worth making sure that your car is in good shape before you set off. Check your tyre pressures and oil and make sure that you have appropriate insurance. Always set off with a full fuel tank and even though you have a sat nav it's worth taking a map along to make sure that you don't miss out on any hidden treasures. Check in advance to make sure that you won't encounter any traffic problems. Make sure your mobile is charged too, just in case.
There are so many lovely drives to be enjoyed in South Devon but here's a particular favourite, which combines spectacular coastline and twisty country lanes and hedgerows.
Dartmouth to South Brent
Dartmouth is one of the glories of the South Devon Coast. Situated at the mouth of the river Dart this historic town is absolutely enchanting. Explore the 14th century castle and Bayard's Cove Fort, wander its ancient streets or watch the yachts, you'll find it hard to tear yourself away. When you do, head west on the A379, a road that runs so close to the sea, you can practically dip your hands in the water. A little way out of Dartmouth you'll come to the village of Stoke Fleming, situated in an area of outstanding natural beauty and offering panoramic views over stunning coastline. Carry on to Blackpool Sands, an exquisite sheltered bay amongst evergreens and pines where you'll find the Venus Café, open everyday except Christmas day. At Strete you'll find The Laughing Monk, one of the best restaurants in South Devon and Strete Gate Beach, a three-mile shingle bay that runs parallel to Slapton Ley National Nature Reserve. Take a slight detour to the Stokely Farm shop and café and experience a truly great Devon Cream Tea. At Slapton Sands, home to some of the UKs rarest flora and fauna, head inland on the A381. Enjoy the gorgeous rolling countryside, perhaps stopping for a bite to eat at The New Inn at Morleigh, which is picking up rave reviews on Trip Advisor, before reaching your journey's end at the attractive village of South Brent on the borders of Dartmoor.
*Sponsored
Other Posts You Might Like
Related
0 Comments