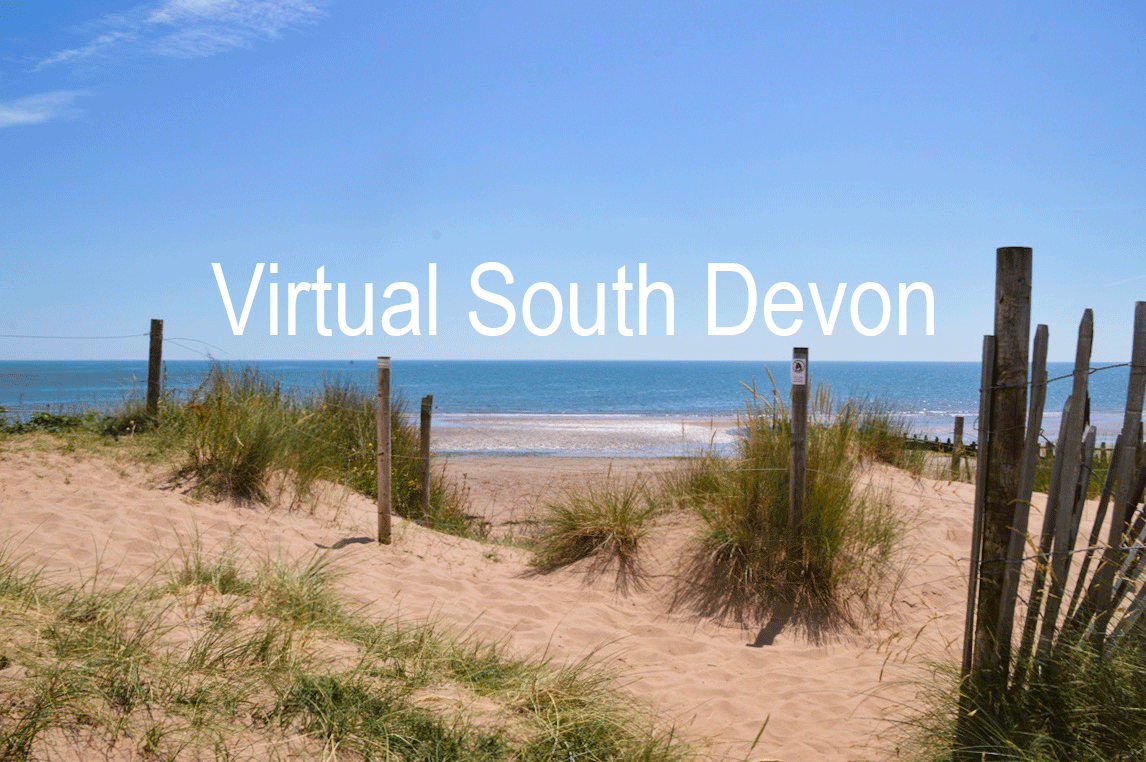 The world is going through a troubling and uncertain time at the moment meaning visiting our favourite destinations, including South Devon might not be possible. However, it doesn't mean that you cant still enjoy our beautiful region, it just has to be from the comfort of your own home!
Many of us would like to escape reality at the moment and look forward to getting back to normal but in the meantime, why not sit back relax and enjoy the parts of South Devon that you love online. Whether it's watching adorable donkeys, enjoying the peaceful lapping of the sea on the shore of your favourite beach or discovering somewhere new that you're yet to see in person, we can bring your favourite South Devon locations to you virtually!
Exploring the area virtually is also a fantastic way to plan your next trip, we've got plenty to see and do and this way you can enjoy a little taster before you visit.
Check out our list below of webcams and virtual tours in South Devon that you can enjoy wherever you are in the world and get your own slice of Devon heaven at home.
---
Go underground in the gorgeous city of Exeter with a unique tour of Exeter's Underground Passages. You can watch the video here.
---
Watch a video from Stuart Line Cruises here and start getting excited about the wonderful places you can discover on a cruise with them.
---
If you're an animal lover, be sure to check out The Donkey Sanctuary's selection of webcams here where you can watch their beautiful donkeys.
---
Discover the stunning accommodation and surroundings of Cary Arms & Spa with their amazing virtual tour here.
---
Watch macaques, meerkats and flamingos on Paignton Zoo's webcams by clicking here.
---
Take a look at River Dart Country Park's Dartcam here for hourly stills of the River Dart.
---
Classic Cottages have a webcam set up overlooking Brixham Harbour meaning you can enjoy this English Riviera town wherever you are. Watch it here.
---
Wildwood Escot have a wonderful selection of 'behind the scenes' videos for you to enjoy on their YouTube channel here. There also doing live streams on their Facebook page too so be sure to look out for those here!
---
You can enjoy the coastal town of Sidmouth and experience what the Royal York & Faulkner Hotel has to offer in their hotel video here.
---
Step back in time and enjoys Bygones' Victorian streets, wartime Britain, the fabulous Fifties and vintage amusements from home with their video channel.
---
Every Friday night the Welcome Family Holiday Park Entertainment team are hosting shows full of family friendly fun on their YouTube channel. And especially for the little ones there are kids show and bedtime stories to be enjoyed.
---
Fly along the Paignton coastline and enjoy the views which are shared by the Redcliffe Hotel. Watch their spectacular video and take a step inside the hotel without needed to leave your home.
---
If you would like to visit the heart of Dartmoor, watch the Two Bridge Hotel's video and explore the hotel Where Time Stands Still here.
---
Watch the tide go in and out on the tranquil River Teign with Devon Valley new webcam, watch live images from their riverside location.
---
Soak up the scenery at Bovisand Lodge Holiday Park with their Live Web-Stream. Enjoy the view of the Park and waves pound Plymouth's iconic Breakwater.
---
Find out more about Aerosaurus Balloons in their video here as they prepare for a flight and soar over Bath. Although the video is not in South Devon, they do offer flights within the region.
---
We also have our own collection of videos of South Devon which can be viewed on our YouTube channel here. Explore our fabulous food and drink, history or dive into Devon with one of our virtual reality 360 videos!
If you would like to experience the excitement of a ride at Crealy, paddleboarding on the River Exe or near Plymouth, enjoy the view from Smeaton's Tower or go rock pooling in Wembury, as if you were really there, check out over 28 Virtual Reality 360 videos of Devon from Soundview Media here.
Area & Beach Webcams
As well as the above webcams and virtual videos from some of the region's best attractions and accommodation providers. South Devon has many town and beach cameras, enabling you to bring any part of South Devon into your living room.
Brunel Holiday Park, Dawlish Warren
Hopefully some of these webcams and virtual experiences will bring you a little bit of South Devon and a little bit of joy.
Remember you can keep up to date with all things South Devon by following us on Twitter here and liking our Facebook page here. We'll let you know about the latest info, competitions, blog posts and more.
Other Posts You Might Like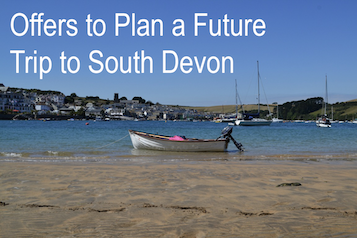 Related
0 Comments