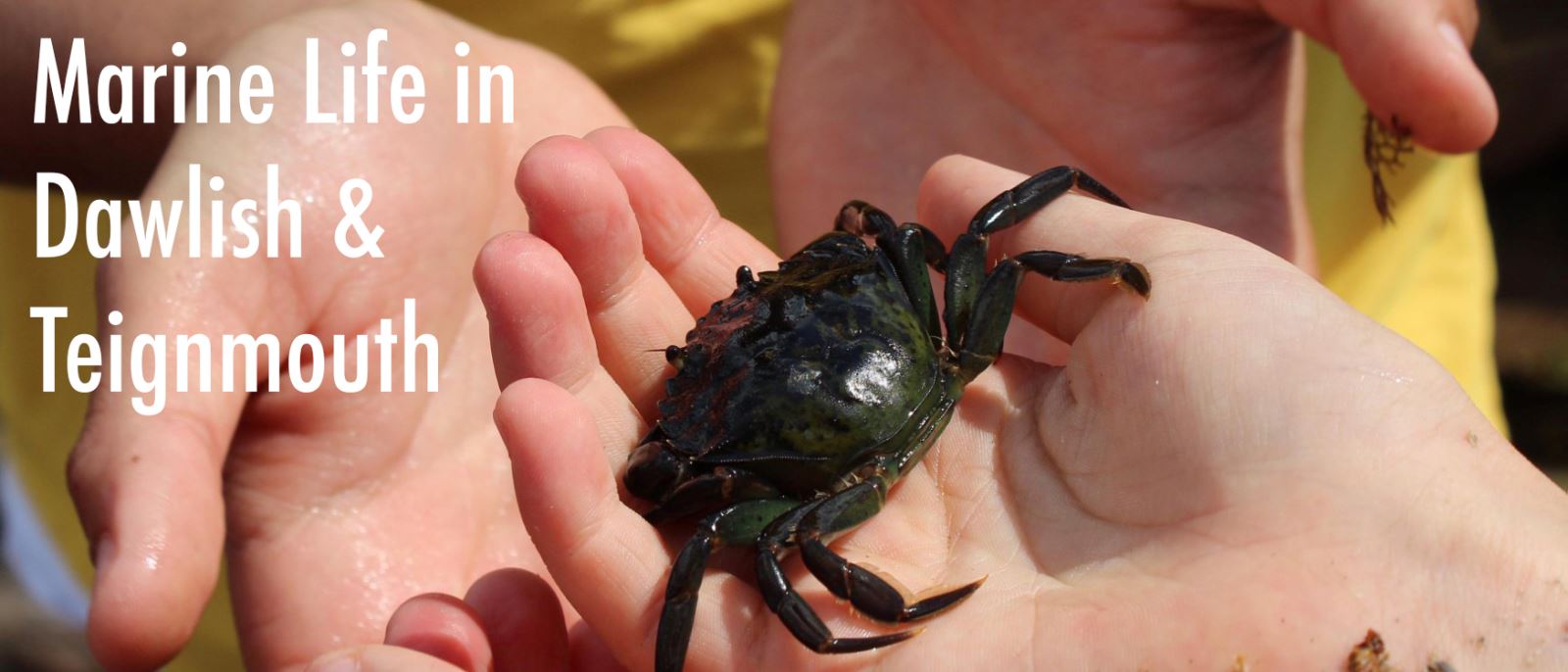 Devon is lucky enough to boast two diverse coastlines, it is in fact the only county in England to have this feature! On the southern coastline, in East Devon, we are also home to part of the UNESCO World Heritage Jurassic Coast meaning there is even more to be explored. Regardless of where you visit along the coast in South Devon, you'll be greeted by plenty of amazing wildlife, whether that's small creatures in rockpools, dolphins in the distance or the array of birds that call the estuaries and waterfronts their homes, it's really a great place to spot an array of animals in their natural habitat.
One area which is thriving with marine life are the beaches in Teignbrigde, particularly around Dawlish and Teignmouth. These rocky shores are teeming with life including crabs, whelks, different sea plants and plenty more. If you're in the area, be sure to head to the rockpools at beaches such as Coryton Cove Beach and Ness Cove Beach to unearth small worlds beneath the water.
One organisation which is really helping visitors and locals to learn more about the varied marine life around these parts is 'Shores of South Devon'. The marine life interest group which is based in Teignmouth aims to help educate people about the amazing things to be discovered in South Devon as well as promoting it and bringing people together. One member of the group, Toby Sherwin very kindly shared his poster of marine animals at Dawlish with us and we think it's a fantastic resource for visitors to use when they go rockpooling to help identify all the different creatures and plants. You can view the poster below.
It's also worth taking a look at their website here where you can learn more about them and the coastline. You can also head over to their Facebook page here which is extremely active with people sharing what they have found in South Devon.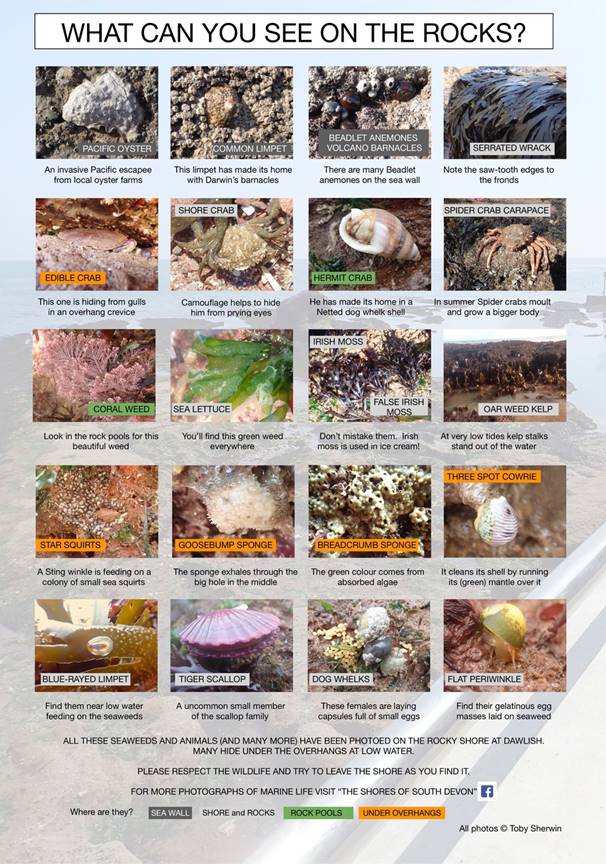 Related
0 Comments