Guest Blog Post - Sharpham Cheese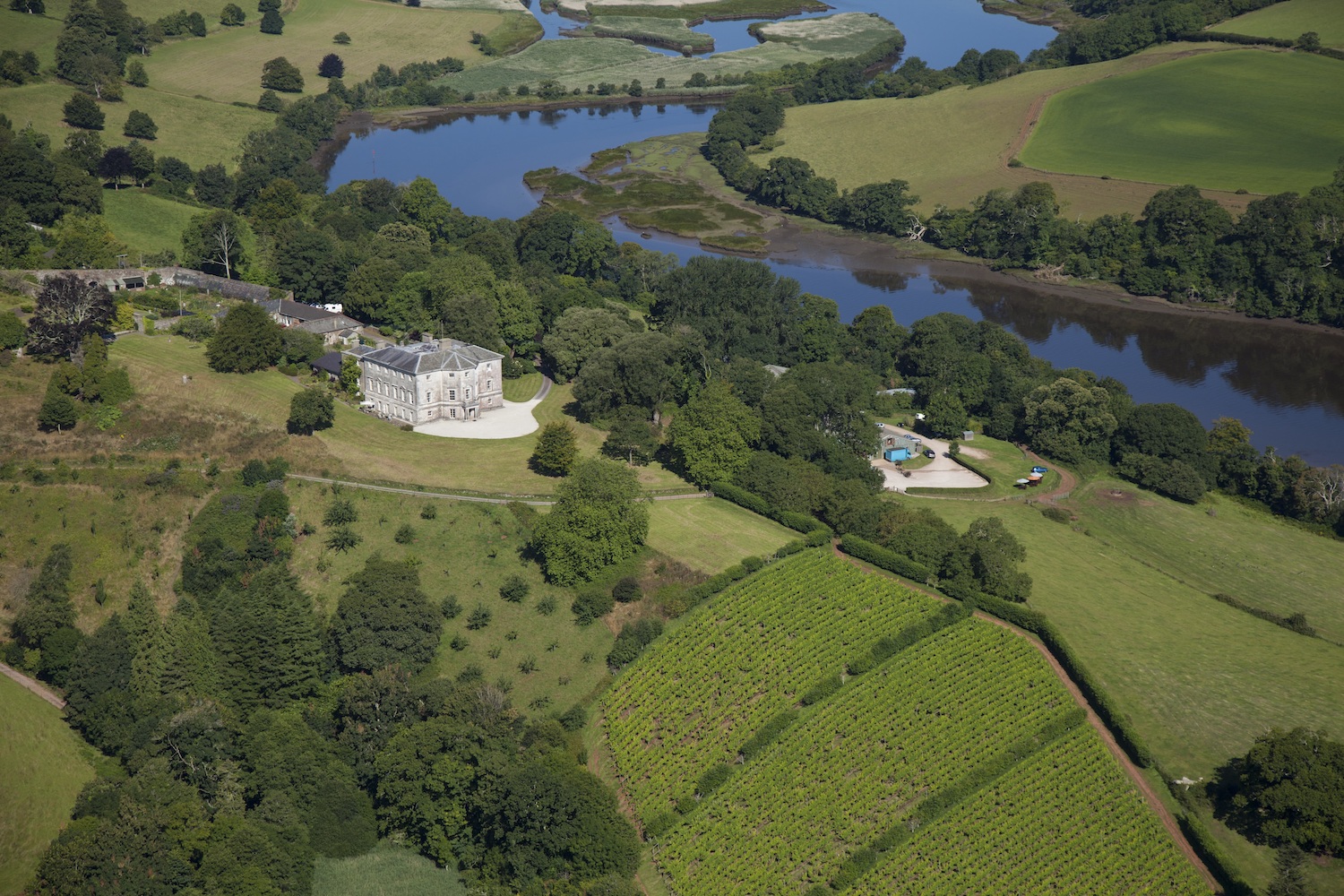 To taste a true expression of Devon, look no further than the idyllic Sharpham Estate. Half-way between moor and sea, on a meander of the River Dart, the Sharpham manor house has resided since 1260. Not long after Maurice Ash purchased the estate in 1960, he brought across his own herd of Jersey cows all the way from Essex on the train, for their prized milk. With humble beginnings, Ash experimented making his own brie and unknowingly established Sharpham's globally acclaimed cheese.
The terroir of the estate is geographically unique, thanks to the River Dart's ecological corridor. Borne from raindrops falling onto rugged Dartmoor tors, the River Dart snakes its way through rolling hills, punctuating the undulating landscape as it gushes into the English Channel at Dartmouth. As it flows through the South Hams, it breathes life into the countryside, bringing with it sea-breezes, ecological diversity, a habitat for wildlife and rich, fertile soil.
40 years in the making, Sharpham Cheese is still made with milk from Jersey cows and high-quality goat's and ewe's milk from neighbouring farms, Sharpham Cheese now produces more than 70 tonnes of cheese a year.
The range has been celebrated for its distinctive flavours. Sharpham Brie is the go-to cheese for any cheeseboard. Creamy and rich with Jersey cow's milk, this was the first cheese made on the estate and continues to be celebrated as one of Sharpham's most loved cheeses.
Washbourne, a unique ewe's milk cheese, won UK Supreme Cheese at The Global Cheese Awards 2019 competing against 751 cheeses. It is praised for its smooth, silky texture and distinctive honeyed flavour.
Cremet, a soft, goat's cheese enriched with cow's cream, won Overall Best Product at the Great British Food Award 2019, chosen as best cheese by Marcus Wareing. This decadent cheese is tricky to make well and there is nothing else like it produced in the UK. It has a subtle, fresh, creamy flavour and mousse like texture when young, deepening to a full, rich flavour with earthy undertones when ripe.
First made by Robin Congdon in the mid-eighties, Ticklemore cheese is known across the world and takes its name from a street in nearby Totnes made famous by its cheese shop. Goat's milk from three local farms gives it a stark white colour, firm flinty texture with a mellow yet complex flavour featuring hints of lemon and herbs. Ticklemore is sublime when melted in cooking, perfect when crumbled into a salad and beautiful served on its own or with fresh figs.
Sharpham Cheeses, along with Sharpham Wine, hampers, chutneys, crackers and gift vouchers is available to buy via Click & Collect or national mail order. www.sharphamcheese.co.uk / info@sharphamcheese.co.uk.
Related
0 Comments