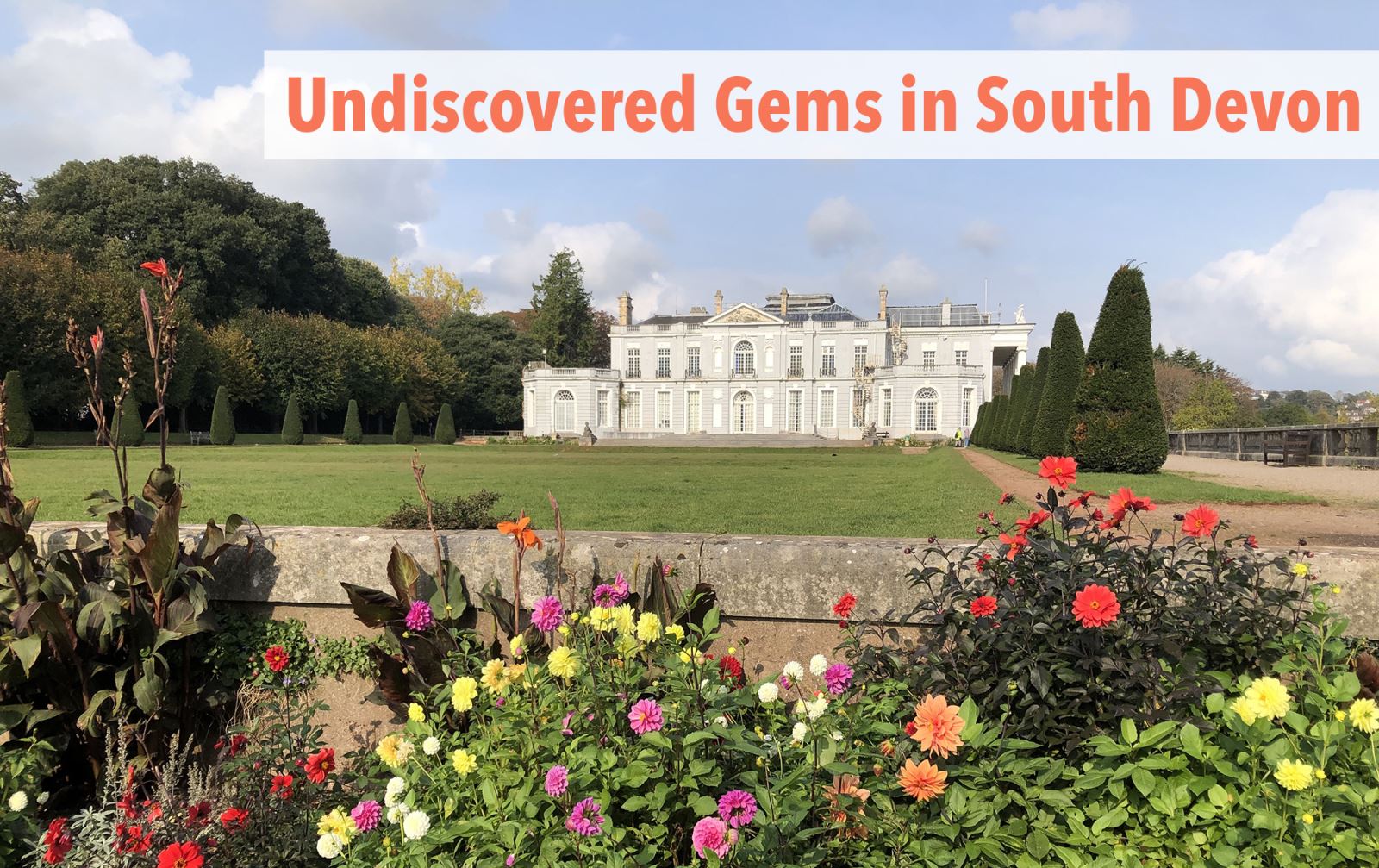 South Devon is known for having an array of incredible attractions and places to visit, many of which are extremely popular with visitors to the area. However there are a few lesser-known places which really deserve some recognition, from caves and gorgeous nature reserves to beaches which are more popular with locals, read on to find out the best undiscovered places in the region.
Beer Quarry Caves
Beer Quarry Caves present 2000 years of history and heritage. The carved underground labyrinth shows an amazing display of mining with Beer stone being used at many famous buildings in the UK such as Exeter Cathedral and the Tower of London.
Known as the village that washed into the sea, Hallsands can be found at Start Bay not far from the popular beach of Beesands. In 1896 dredging began between Hallsands and Beesands but sadly by 1900 the damage was starting to show. In 1917 high tides and strong gales breached the village's defences and all but one house was washed away. Discover more about Hallsands here.
Oldway Mansion
Nestled in Preston in Paignton on the English Riviera, Oldway Mansion is best known for being the home of Isaac Merritt Singer. Sadly it's no longer open to the public and has seen better days, however, recently volunteers have been working hard and have reopened the tearooms meaning you can go and not only enjoy delicious cakes and refreshments but also support their efforts of raising funds for restoration of the main house.
Dunkeswell Abbey
Dunkeswell Abbey can be found within the Blackdown Hills AONB and is a 13th Century cistercian Abbey. There are remains of this which can still be seen today and parts of the abbey church were incorporated into the Victorian church which was built in the 1840s.
Foggintor Quarry
Located on Dartmoor National Park, Foggintor Quarry is one of those undiscovered highlights of the moors. It can be reached by a short walk from the nearby carpark and could almost be missed. It's one of the three previous major granite quarries on Dartmoor but now a deep still lake sits in the space and creates an absolutely stunning scene.
Ansteys Cove
Found in Torquay, Anstey's Cove is a secluded bay which can be reached by following a steep path down to the coast. This hidden gem is popular with locals due to its sheltered waters and quiet location. It's truly is an undiscovered jewel in South Devon.
Weaving underneath the city of Exeter are a series of medieval passages which visitors can go and explore. Unearth a magical world beneath this bustling city where hollow tunnels twist and turn like a maze. Find out more about Exeter's Underground Passages here.
Bystock Pools
Bystock Pools is a nature reserve near Exmouth in East Devon. With a gorgeous lake, meadows and heathland to explore, there is a real variety of wildlife. We particularly love the lily pad covered lake which is reminiscent of something from a storybook.
Totnes Cinema
Tucked away on Totnes' historic High Street, Totnes Cinema was built around 1880 and was the Temperance Hall for the town, it became a cinema in 1946. It's truly a community venue and the social enterprise running it are working hard to restore the cinema to its former glory. Visitors can enjoy drinks and snacks before a film or after in this chilled social setting.
Another little gem in South Devon, is the mermaid pool located at Burgh Island. This natural seawater bathing pool is backed by rugged rocks and was secured in WWII by a sluice gate. Enjoy a plunge in the freshwaters or you can use Burgh Island Hotel's rowing boat to explore. It's recommended to check water conditions with the duty manager at the hotel before going in.
Situated in Buckfastleigh overlooking Buckfast Abbey, Holy Trinity Church is merely a shell of what it used to be. Sadly a fire broke out in the 1990s and it was never repaired, however this hauntingly beautiful spot is definitely worth a visit to view its eerie ruins.
The Daymark
The Daymark rests on a headland on the Kingswear side of the River Dart. This 80 foot octagonal tower was built in 1864 to serve as a marker for ships looking for Dartmouth Harbour, nowadays it's a popular area for local walkers.
Salcombe Brewery is located in Kingsbridge and produces some brilliant beers and ciders. You can visit the Brewery and enjoy a tour as well as a chance to sample some of their beverages in the bar. The tours usually take a couple of hours and run during high season on a Wednesday, Thursday and Friday. For more information about Salcombe Brewery please click here.
Culmstock Beacon
Resting on Blackdown Common, Culmstock Beacon is an Elizabethan beacon which was rebuilt in the 1870s. Visitors can enjoy marvellous views across the Blackdown Hills and it's a great place to spot the local wildlife.
A little further upstream from Dartmouth you will find the lovely village of Dittisham. It's charming waterfront location lends itself perfectly to picnics on the green by the water and crabbing off the pontoon. To learn more about Dittisham, head to our page about the village here.
Hopefully we've given you some inspiration of some more unusual places to visit as well as some of our undiscovered gems. Keep up-to-date with all things South Devon by signing up to our e-newsletter here. We'll let you know about the latest competitions, blog posts, events and lots more.
Related
0 Comments