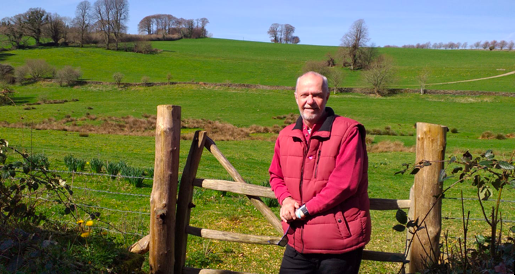 Guest Blog Post - Bill Christie (Plymstock Road Runners)
"My name is Bill and I'm a running coach with Plymstock Road Runners (PRR) in Plymouth. I joined PRR just over 2 years ago as a means of improving my fitness and exploring the beauty of the South Devon countryside around me. Having Burrator on my doorstep certainly gave me the inspiration to want to improve my running and overall fitness.
About 18 months ago I was approached by a fellow member to see if I would be interested in becoming a qualified running coach. Having zero experience in coaching it was a steep learning curve but one that inspired me to take the plunge and start the process.
A few months ago the running club decided to form an 'Improvers Group' within the club. The purpose was to give people new to running and runners returning from illness or injury an easy route towards their personal goals. The uptake was both surprising and encouraging!
Over the last few months the group have grown in confidence to the point that a number of the them are well down the road in preparation for the forthcoming Plymouth Half Marathon.
Running has brought me a renewed level of fitness and motivation. By joining a running group I've found a new interest and a new bunch of friends. Over the last couple of years I've seen areas of South Devon and the UK that I've never visited before by participating in races like The Great North Run, The Bristol 10k and the Bideford Half Marathon.
Running in South Devon, specifically around Plymouth and Dartmoor has improved both my physical and mental health in ways that I never imagined.
The Dartmoor terrain offers a diverse range of challenges including fell running, country lanes and country parks like Saltram. The views towards Plymouth Sound from Yelverton and of course the spectacular countryside around Burrator make it particularly worthwhile.
Having always been an active individual moving to South Devon and finding running has given me a zest for life that I would never imagined."
Whether you are new to running or an experienced runner and would like to find out more about running in South Devon visit the PRR website www.plymstockroadrunners.co.uk
Related
0 Comments