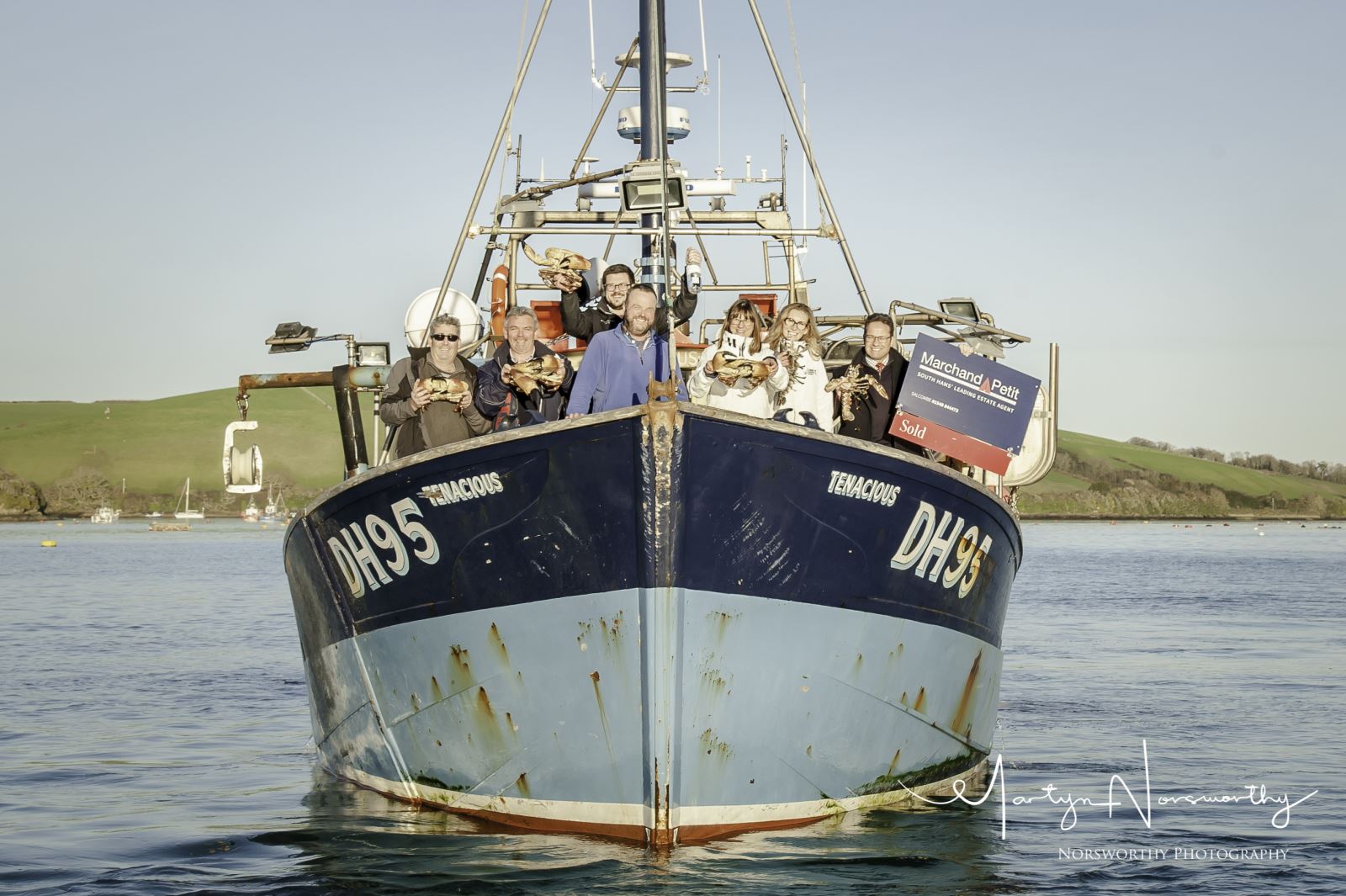 Photos By Nosworthy Photography
Looking for May Bank Holiday fun? On Sunday 1st May 2022, Salcombe Crabfest is making its much anticipated return! One of South Devon's best one day food festival, with activities and entertainment for all the family, it is certainly not to be missed - here are the top five reasons you should put the date in your diary...
1. Enjoy crab for breakfast, lunch and tea
For foodies (especially sea-foodies) Crabfest is 'lip-smacking' from the moment you arrive on Salcombe's quayside. There will be the opportunity to enjoy crab and other delicious local food and drink, to suit all your tastes and preferences. Street vendors selling everything from crab rolls to crab pasties, will be lining the Creek Car Park and Island Street - which for one day only become pedestrianised, allowing you to mooch freely. There are plenty of seafood alternatives too, if you prefer meat or veggie options!
2. Learn something new
As they say, 'every day is a school day', and this couldn't be more true at Salcombe Crabfest. With demonstrations in the dedicated Chefs' Demo Marquee hourly throughout the day, Salcombe Crabfest gives visitors the wonderful opportunity to watch and learn new skills from the finest chefs, all for free. This year, attending chefs include The Oyster Shack's Andy Richardson, BBC1's Saturday Kitchen regulars Jane Baxter and Freddy Bird, plus many more.
See them create delicious dishes using Salcombe's delectable brown crab, and sample their creations. If you feel inspired by what you see, pick up a fresh crab from one of the fishermen to take home and get cracking!
3. Bring the kids
Salcombe Crabfest caters for the whole family, with entertainment throughout the day for children. Enjoy free children's activities run by holiday letting agency Coast & Country Cottages on Island Street, as well as live music, an entertainer and crabbing opportunities galore. This is certainly a day the younger members of the family will love.
Plus, there is the chance to see a real fishing boat up close… head to Normandy Quay where you will find Beshlie Pool of the South Devon and Channel Shellfishermen group, to learn more about the fabulous fishing industry that thrives in this local community. Experienced fisherman Jon Dornom will also have his crabber Tenacious moored there, and will be selling crab straight from his tanks, with all proceeds in aid of the Fishermen's Benevolent Fund. The children will be welcome to take a look at Tenacious, the equipment on board, and the interesting fish in her tanks – in the past rays, lobsters and spider crabs have all been there for visitors to see!
4. Parking and getting there…
Worried about parking in Salcombe? Fear not! A dedicated Park and Ride has been arranged by organisers for one day only. Look out for the signs as you approach Salcombe, and use this hassle free option. The buses will be operating regularly from the car park, dropping festival goers to the centre of town, for a completely stress-free experience.
5. Raising funds for Cancer Research UK
Since 2016, Salcombe Crabfest has made over £40,000 for local charities… a phenomenal sum, raised entirely by the volunteers that run the event from The Rotary Club of Salcombe. Sponsored by Coast & Country Cottages, Marchand Petit and Salcombe Gin, this year all money raised at the event will be donated to Cancer Research UK to support their life saving work.
To find out more about Salcombe Crabfest, visit salcombecrabfest.co.uk.
Related
0 Comments