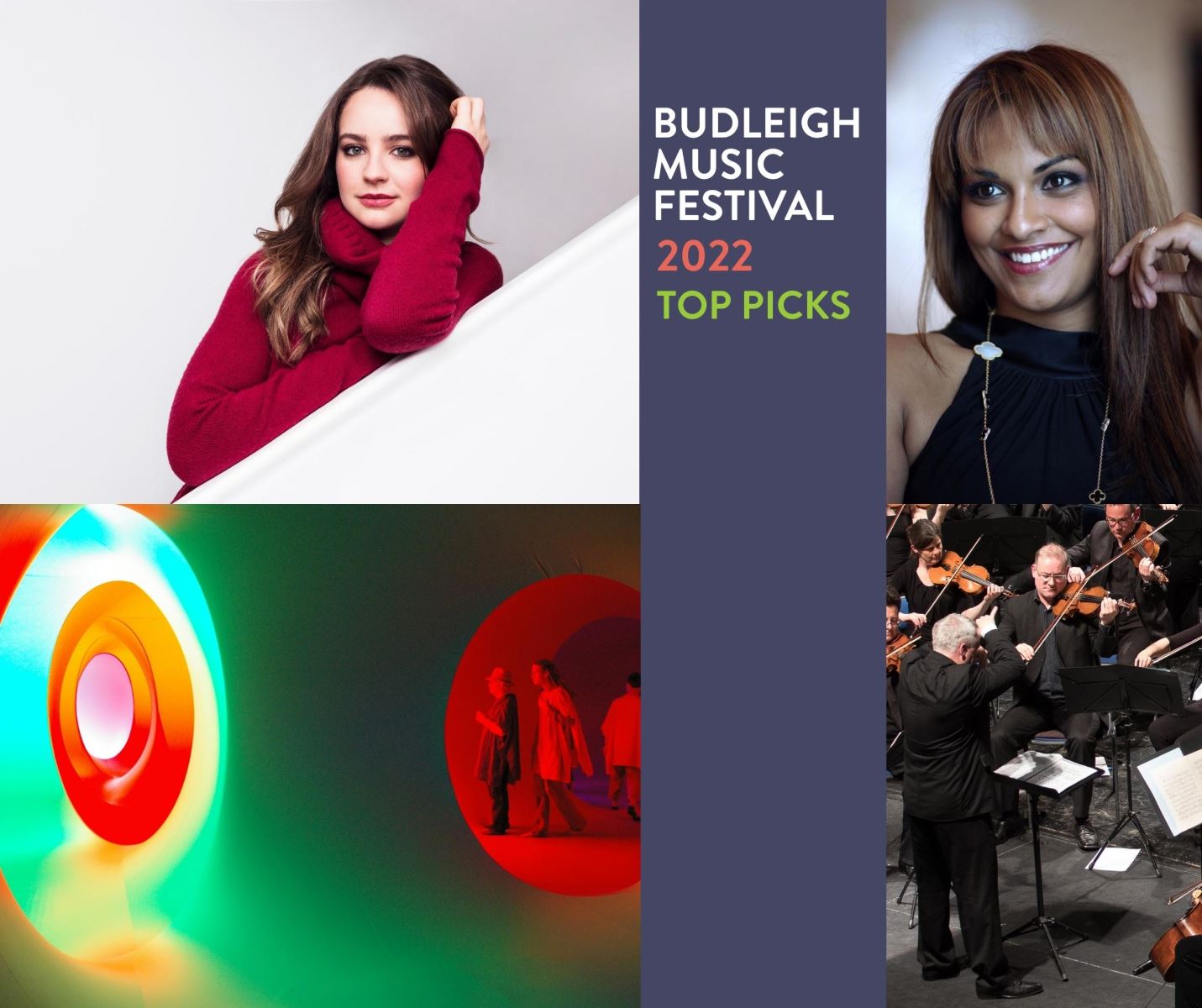 Head down to Budleigh Salterton between 8-16th July for a week-long programme of world class musicians boasting an impressive bill of performances. You'll be spoilt for choice, so we've picked some of our Top Picks for this year's Budleigh Music Festival!
Danielle de Niese – Legends Series, 16th July (7pm)
https://www.budleighmusicfestival.co.uk/event/danielle-de-niese/
Danielle de Niese will be headlining the Festival in the Legends Series on 16th July. Danielle, described as 'the most sought-after singer on the planet' by the BBC, will perform her favourite arias from classical and romantic operas - a sensational way to round off the 2022 Budleigh Music Festival.
Danielle has sung lead roles at all the main opera houses including Sydney, The Met, Chicago Lyric, Vienna, Berlin, Covent Garden and Glyndebourne. We can't wait to bring this international star to the local stage in Budleigh Salterton.
Colourscape – 9th-10th July (11am - 4pm)
https://www.budleighmusicfestival.co.uk/events/category/colourscape/
Making a welcome return to this year's Festival is the interactive sensory experience, Colourscape – a large walk-through labyrinth of colour, light, and music. This family-friendly experience will bring a most enjoyable element to the Festival offering visitors the chance to wander freely through interlinked chambers, and the chance to interact with musicians, artists, and dancers. Colourscape, will be held on The Green in Budleigh Salterton on the weekend of the 9th and 10th July and has been kindly sponsored by Acorn Property Group.
Laura van der Heijden – 15th July (5pm & 8pm)
https://www.budleighmusicfestival.co.uk/event/bach-cello-suites-complete-part-1/
Spread over two concerts, the complete Bach Cello Suites represent the pinnacle of Bach's art. Each suite is a selection of dances and preludes, but the music is far more than that. This sound world is a guided tour of the inner workings of the composer's mind and seemingly our own. Our guide is the remarkable young cellist Laura van der Heijden. Since winning the BBC Young Musician of the Year in 2014, Laura's playing has become renowned for its maturity, intellectual rigour and virtuosity.
At this very special evening, each concert lasts 75 minutes without an interval. Booking is available separately for each concert.
Conducting Masterclass –14th July (3pm)
https://www.budleighmusicfestival.co.uk/event/conducting-masterclass/
Jason Thornton, Music Director of Bath Philharmonia and Artistic Director of Budleigh Music Festival will give a conducting masterclass with three young conductors from the South West.
If you want a unique insight into what a conductor does, including the technical processes of waving a stick, rehearsal methodology and psychology, and performance, then this is the event for you!
---
General tickets for Budleigh Music Festival will be on sale from 6th June and can be purchased from the website here https://tinyurl.com/BMF2022.
Why not become a Festival Friend for exclusive offers and events here: https://tinyurl.com/BMFFriend
---
www.budleighmusicfestival.co.uk/
www.facebook.com/BudleighMusicFestival
www.instagram.com/budleighmusicfestival
Related
0 Comments